Banking at Walmart: GoBank 2023 Review
Walmart banking services through GoBank provides an FDIC-insured checking account and debit card to under-served young and lower-income households.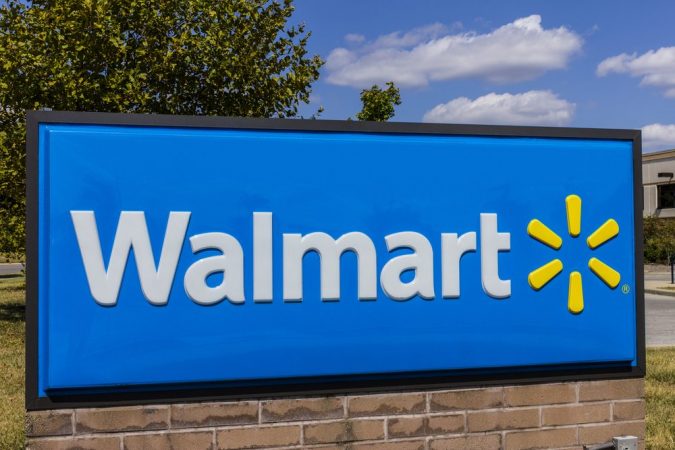 A discount retailer Walmart teamed up with Green Dot, purveyor of prepaid debit cards. Doing business as GoBank, the banking hybrid brings Walmart into financial services for its customer base. Green Dot expands from its key products of prepaid cards, which function like debit cards and are branded under the Green Dot name, and as Walmart gift cards.
The 'unbanked' and 'underbanked'
GoBank will cater mainly to underserved young and lower-income households who shun traditional banks. The FDIC estimates there are 30 million so-called "unbanked" and "underbanked" households in the country.
Available exclusively on Walmart's shelves, GoBank provides customers with access to FDIC-insured checking accounts and debit cards, accepted throughout the MasterCard network. GoBank doesn't charge overdraft fees, minimum balance fees or monthly fees with qualifying direct deposits of $500 or more. And new members don't face traditional credit checks. The card is available nationwide.
"Many so-called 'free' checking accounts aren't really free because they have high overdraft fees. In fact, a recent study showed some Americans paying $260 per year in overdraft fees," said Steve Streit, founder of Green Dot. "No other checking account makes it this easy and affordable to manage your everyday finances.
A GoBank starter kit is available at Walmart stores for $2.95, and members are able to manage their account from Walmart locations, thousands of fee-free ATMs, on their smartphone or their computer. Smartphones have become the center of financial services as companies exploit technology that could help them reach millions of people at a fraction of the cost of traditional banking.
It costs banks about $1.34 for tellers to process a transaction in a branch, while the same transaction on a smartphone costs one-tenth of that amount. Walmart has an established network of stores and can provide GoBank services, keeping its expenses to a minimum. Walmart and Green Dot will make money off of interchange, the fee merchants pay when people buy goods with plastic.
Will GoBank deliver on their promises?
The first customers who sign up for a GoBank checking account will be committing to making sizable automatic deposits in exchange for the promised benefits. This means their monthly paychecks will be held hostage by an electronic entity for the privilege of being served only marginally cheaper than what brick and mortar banks would charge.
But what happens when there's an accounting error? Customer service at a  brick and mortar bank can frustrate you no end, but at least they have tellers you can talk to at a local branch. Or, if after hours, by telephone and almost always to a domestic call center.
Customer service for Green Dot's prepaid cards, however, is reportedly handled by a telephone call center in the Philippines. Based on the complaints posted online by people trying to correct errors in accounts for both Green Dot and Walmart cards, the experience can be a nightmare.
Frustrating service is one thing. Being unable to resolve a money issue because of distance, language, or indifference is another. But having to contemplate closing an account in which your monthly paycheck is automatically deposited -- a deposit that cannot be changed for a month or two -- that's a different matter altogether.
Don't sell yourself short as a potential customer
For all the admitted attractions of the GoBank model, as advertised by Green Dot and Walmart banking, the promotional offer is not nearly as generous as most traditional banks and credit unions offer on occasion.
Your faithful correspondent has repeatedly scrounged $125 to $150 when opening new accounts offered by banks and credit unions over the past two to three years. As a California resident, these deals have come to me from Chase, U.S. Bank, Popular Bank, Bank of the West, NuVision Credit Union, and (a year or more later) U.S. Bank again, and then Chase again, with an offer linked to an automatic mortgage payment transfer.
Nearly all these deals required a monthly automatic deposit of at least $500, plus, in some cases, a set quota of debit card swipes, or repeated use of an electronic bill payer function. But, if you follow the rules, in two to three months $125 to $150 is deposited into your no-cost account as a taxable interest payment. After six months you can close the account without a fee.
Some of the deals come as invitations via promotional offers in the mail -- usually due to having another account like a credit card with the parent bank -- others are periodically advertised online as available and open to all. Obviously the cash rewards involved certainly outclassed what GoBank is offering for its low- or no-fee banking. You just have to be careful to follow, not only the rules of the promotion, but the everyday banking rules, which can differ from institution to institution.
Does the GoBank model pose a threat to big banking?
Based on the yet-to-be-answered questions about customer service, and the comparative stinginess of the rewards offered in the initial promotion for GoBank, I'm skeptical that Walmart banking represents the wave of the future or poses any real threat to traditional banking.
We won't have any idea how indispensable this new way of handling your personal finances might become until GoBank establishes a track record of its own. One thing's for sure, with the customer service issues Green Dot brings to the table, it's imperative GoBank stay focused on the "customer experience," and make sure it's a positive one.
If they can deliver on that, they may just get the kind of word-of-mouth support they'll need to build Walmart banking into a financial force.