Santa's 'Nice' List: Which Banks Charge the Least in Fees?
This list of good banks all rank in good standing when it comes to the service they offer in select categories.
Santa has both a naughty and good list of banks on his Christmas list this year.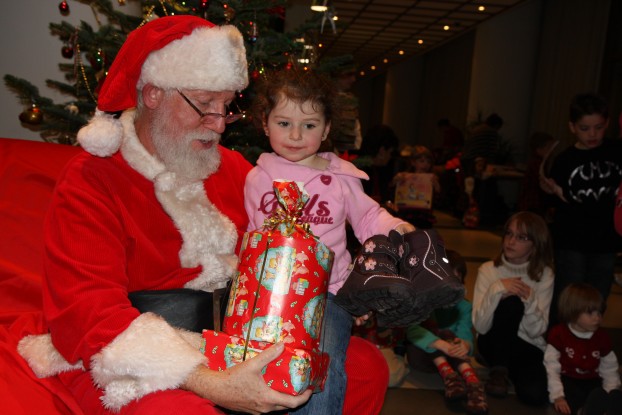 As the year comes to a close, you may want to know which banks outdo their competitors in select categories. Every bank has a good and a bad side. Find out where your bank ranks on Santa's list.
Where does your bank rank? Has it been good this year? Find out.
Monthly service fee
There was a time when banks did not charge monthly service fees. That has changed, and some banks such as TD Bank charge as much as a $15 monthly service fee. Here are the banks that charge the least when it comes to monthly service fees for standard checking accounts.
SunTrust Everyday Checking - $7
PNC Bank Standard Checking - $7
Capital One Rewards Checking - $8.95
U.S. Bank Easy Checking - $8.95
Wells Fargo Value Checking - $9
Minimum balance
There is a way to get out of paying for a monthly service fee from each particular bank. By maintaining a minimum balance you can avoid paying a monthly service fee.
These banks all rank the best when it comes to minimum balance requirements -- meaning, they require you to hold a low amount to have the monthly service fee waived.
TD Bank TD Convenience Checking - $100
Capital One Rewards Checking - $300
SunTrust Everyday Checking - $500
PNC Bank Standard Checking - $500
SunTrust ranks above PNC because in addition to a minimum balance of $500, the bank allows for a monthly service fee waiver for one direct deposit amount of $100. PNC requires a monthly total of $500 in direct deposits. That averages out to $125 in direct deposits a week.
Overdraft fee
Each of the top 10 banks charge around $34, $35, or $36 for one overdraft. That fee is applied to your account every time you make a transaction. Overdraft fees are on the rise, yet there are some banks making strive toward change.
These two banks are unique in that they charge less than the standard overdraft fee, given conditions of course.
U.S. Bank - $15 on transactions that cost $15 or less. Otherwise, $35 on transactions of $15.01 or more.
PNC Bank - $25 per transaction but only if the transaction is within 12-month span. Second overdraft in 12-month span results in $36 fee.
Out-of-network
It's virtually impossible to guarantee you'll only conduct transactions at an ATM within your bank's network in the future. Banks charge anywhere from two to two dollars and fifty cents for out-of-network fees.
All of these banks rank evenly by only charging two dollars for an out-of-network fee.
Bank of America
Capital One
Citibank
SunTrust
Chase
Mobile banking
While essentially every bank offers mobile banking for free, some are better than others in regards to how much you can deposit each month. These banks all allow you to make up to $5,000 in mobile deposits.
Bank of America
PNC Bank
Chase
Chase is the only unique bank on this list. It allows $5,000 of deposits within 30 days. A person that banks with Bank of America or PNC Bank could deposit $5,000 at the end of a month, and then deposit another $5,000 at the beginning of a following month. A Chase customer can only make $5,000 totaling in deposits in a 30-day span.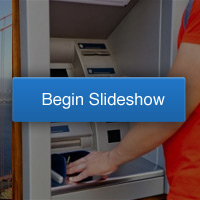 Related Stories:
Don't Miss These Bank Deals! Get Your Rewards & Cash Bonuses (Updated Dec. 2013)
It's All Good: The Many Faces of a Positive Bank Review
GE Capital Bank Awarded Best Savings Account by Money Magazine