What to Keep in a Bank Safe Deposit Box
There can be a huge variety of personal items people place in their own safe deposit box but there are also some key items that should be kept there as well.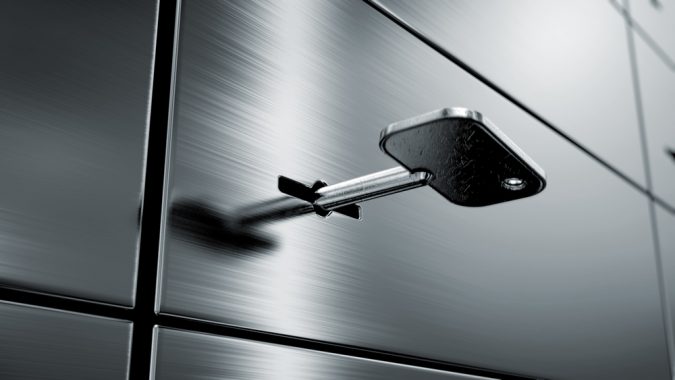 Safe deposit boxes are often shown in movies as a tool to hide precious jewelry or cash from getting into the wrong hands.
But in real life, safe deposit boxes are used for a variety of reasons, and the process of opening one is worth considering, especially when you have valuables to protect.
There can be a huge variety of personal items people place in their own safe deposit box but there are also some key items that should be kept there as well. It's always good to regularly review what is in your home and what is better off being kept in your safe deposit box. Here is a list of things to consider if you have not yet secured a safe deposit box at your bank:
Safety and Security Does Matter: By utilizing a safe deposit box you are able to protect your valuables and important documents from a wide range of situations. If your valuables are housed safely at the bank in the case of a fire or break-in, you will have peace of mind your belongings are safe. It is recommended that you check with your insurance company about coverage for your safe deposit box, as the FDIC coverage provided for your money in the bank does not extend to the box.
You Have a Backup Plan: In the event of an emergency, your loved ones will know exactly where to look for the important information. It is a good idea to draw up a power of attorney agreement with your spouse, parent, or your child so that if something should happen, someone will have the ability to retrieve your information.
Affordable Security: While there are some people that can utilize a full-size safe in their home, most people do not need to make such an investment. The safe deposit boxes available through banks are an affordable option for when you only have a small amount of valuables to protect.
What to Stash in the Deposit Box
One thing to consider when putting items in your safe deposit box will be the hours the bank is open for business. Any item you may need at a moment's notice should not be stored at the bank. Some things that are probably fit for the safe deposit box include collectibles, expensive jewelry, the deed to your home/property, the title to your vehicles, stocks, bonds, CDs, copies of video completed for insurance purposes, and any other vital document or belonging you want protected.
Compare Savings Options
Be sure to check out more savings accounts worth considering:
How to Open a Safe Deposit Box
Safe deposit boxes can be found at your bank, although not all branch locations will have them. You can use your current bank but you do not have to be a customer of a particular bank to open a safe deposit box. You may be eligible for discounts from your current bank if you are already a customer. Most banks offer different sized boxes ranging from small (good for documents) to large sizes. Check with the bank for current rates. Banks will charge a one time annual fee. It is very important to note the due date of the fee to be paid, or  you can set up automated payments. If you fail to pay your fee for a year, the contents can be sold by the bank! When you need to access the box, remember to bring your key. The bank will have you sign a log book with your name and date before you will be allowed to access your box. The bank associate will also have a key, as both are needed to open the box. If you opened the safe deposit box account with another person, they will also be able to gain access to the box and its contents, provided they have the key. It is wise to keep an inventory list of what you are putting in the safe deposit box so you can remember where your possessions are located. Many people store items they don't want to lose in their box but then forget they did so. It may also be wise to take pictures of the contents of the box for insurance purposes. Keep those pictures in another location.