How to Sell Your House Fast With Proven Buyer Incentives
Sell your house fast with these buyer incentives. Learn how to do it: Offer buyer incentives that no buyer will be able to resist!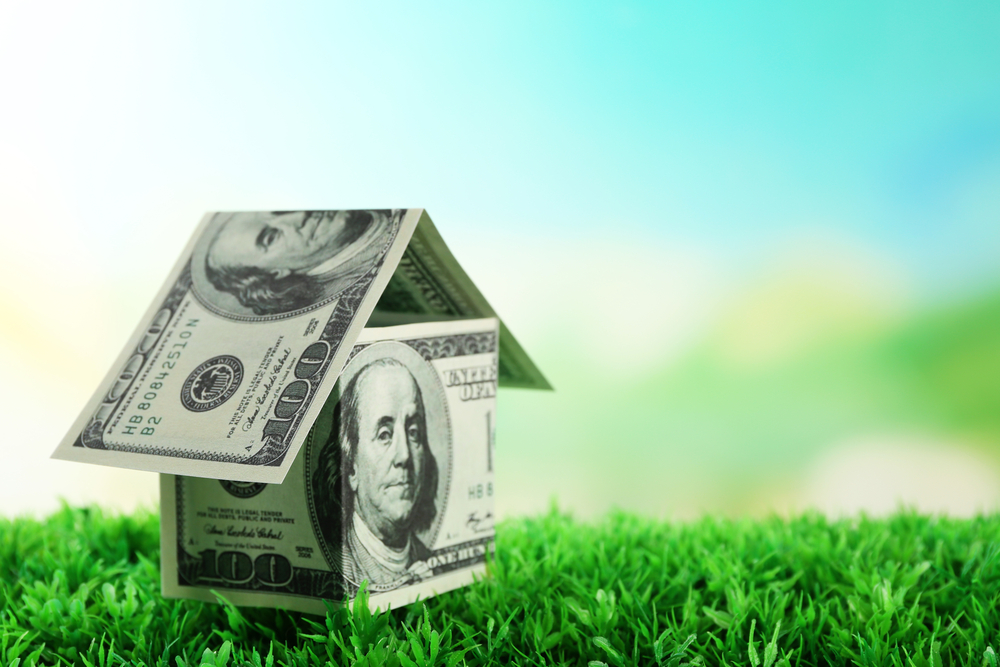 For whatever reason, you want to sell your house fast.
Maybe you want to upsize to a statement home to impress your relatives or downsize to a modest, more efficient home now that your kids are gone.
Think of how much you'll save on utilities and housekeeping.
Maybe you just want to cash in and travel around the country in an RV, free as a bird for the next five years.
You've made your decision and you're not looking back. Now you just want to sell your house fast.
Here's how to do it: Offer buyer incentives that no buyer will be able to resist!
1. Reduce your asking price
Nothing helps sell a house faster than dropping your asking price.
Huddle with your agent to determine what would be a reasonable reduction.
You don't want to give your house away, but you don't want to see your house linger on the market.
A house with a high DOM (days on the market) turns off buyers and makes you look desperate.
2. Offer seller financing
Tote the note, as they say. By helping finance the buyer's purchase, the buyer might not have to pay costly private mortgage insurance (PMI). 
That'll get you and your home some much-needed eyeballs and offers.
3. Offer 'cash-back'
Once you learn what's holding back a potential buyer from making an offer -- maybe it's the wavy floor around the chimney or the cracked subway title around the sink -- offer the buyer a credit toward the repair or replacement.
4. Agree to pay a portion of closing costs
New homebuyers face a blizzard of bills in the closing process, ranging from title insurance, escrow fees, inspection fees, homeowners insurance, private mortgage insurance, and taxes.
If you can come in and soften the blow, you'll be a hero to the buyer.
5. Buy down the loan
This tactic might work even better than reducing your asking price because buy downs (paying points to lower the borrower's interest rate) will produce even greater savings over the life of the loan.
One particular kind of buy down, the 3-2-1, pays to reduce the borrower's interest rate for the first three years.
Use the MyBankTracker mortgage calculator to work the numbers and figure out what your monthly payments would be.
Non-cash perks that work and sell a house fast
Think big
Homeowners Alan and Nancy Smiley listed their home in River Forest, Il., prepared to throw in a train set that carried human passengers around the spacious grounds of their $5.2 million home.
Their home also featured a polar bear, rearing up nearly as high as their foyer's 17-foot beam-covered ceilings, along with some 70 other taxidermied lions, tigers and bears.
Turn up the glamor and glitz
Paying the first year of a country club membership, providing season tickets to a home-town professional sports team or the opera or allowing use of your Maui timeshare are all attention getters to help sell your house fast.
Tap your creative personal assets
Just remember that sizzle helps sell a house fast.
For instance, if you're a dentist, why don't you throw in a year's free dental visits?
If you're a parking lot attendant, throw in six months of free parking.
Maybe you're a travel agent who has a super cheap line on travel to Cabo or the Bahamas. Maybe you're an auto detailer.
If you're a contractor, maybe you can get your buyers a new marble countertop at your cost.
Put your home center stage
It's not enough to paint the outside of your home, cut the lawn and plant new annuals, you need to stage your home.
Bring in a pro who will not only clear the clutter but also bring a palette of fresh accents to highlight every room.
The idea is to reveal, not conceal. Spend a couple of thousand dollars on a stager should be a lot more appealing to you than dropping your asking price $10,000 or more.
Working with your real estate agent
Throw a party for the neighbors
Sellers pretty much expect their agents to hold open houses. But you want more from your agent to sell your house fast.
Therefore, ask your agent to host a pre-open house just for the neighbors.
This will make your neighbors feel extra special, but more importantly, it'll get them talking about your house among themselves and on their favorite social media channels.
Incentivize agents
Agents usually split their commissions 50-50, 3 percent to the selling agent, 3 percent to the listing agent.
But what if you offered the agent who brings the buyer for your home another half or full percent?
That extra incentive will bring more agents and their clients around to view your home.
So, if you're a serious seller who wants to move your house fast, you have to bring some added sizzle to the sale.
Make buying your house fun for the buyer with creative financial inducements, including cash-back offers and seller-financing options, be prepared to throw in some really big perks and be game to turn your home into a showstopper for that private, invitation-only showing for your neighbors.