7 Signs Your Loyalty Program Isn't Rewarding Enough and Why You Should Quit
Companies use loyalty programs as a way to get consumers to repeat business. But sometimes you just need to quit your program. Here are signs to watch for.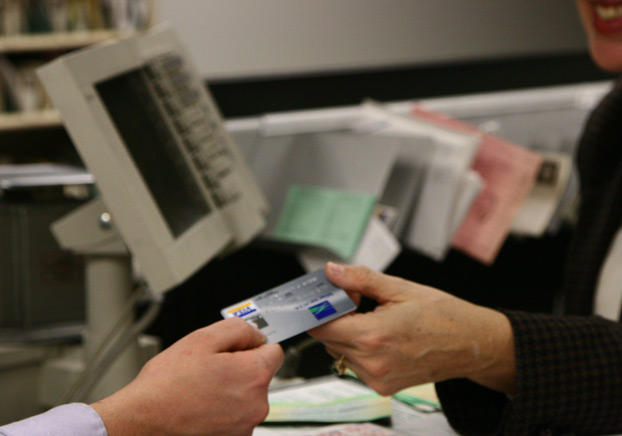 Companies have long used loyalty programs as a way to get consumers to repeat business. Whether it's airlines encouraging travelers to stick with one carrier by offering miles for flying, professional sports teams giving gifts as incentives to keep season ticket holders loyal, or credit cards enticing consumers with rewards for swiping their plastic -- loyalty programs come with many deals. But is being loyal worth your time and money?
According to Colloquy, a firm that specializes in loyalty marketing, in 2012 Americans belonged to 2.65 billion loyalty programs, an increase of 26.7 percent from 2010. Even though the average U.S. household belongs to around 22 loyalty program (up from an average of 18 in 2010), only about nine of those memberships are currently active.
Those numbers suggest that loyalty programs have no trouble acquiring new members, but can't keep them engaged. How many loyalty programs do you belong to? Are you getting the maximum benefit out of the program? Some loyalty programs start out great, but lose their potential. Others programs simply don't meet your expectations.
Here are seven signs that you need to quit your loyalty program:
1. The rewards aren't enough
Let's face it, most people join loyalty programs to save money or gain rewards through some sort of value proposition. Did you join an airline's loyalty program to rack up miles for a free trip down the line? Or sign up for a retail credit card to take advantage of the initial low interest?
Well, when the rewards don't come quickly enough, people lose interest. Even worse, if the reward causes you to accumulate more debt, it's time to start being disloyal. There are no rewards worth going into debt for -- period.
2. It's too complicated
It used to be that all you had to do to enjoy a loyalty program's rewards was buy something and get points. Nowadays you might have to download an app, play a game, send your contact information, and enter a code to redeem your points. Or take a survey, answer umpteen questions, enter your contact information, sign up for a newsletter, and then get the rewards.
For many credit card owners, redeeming rewards can oftentimes be a complicated experience. According to a 2013 J.D. Power U.S. Credit Card Satisfaction Study, only 59 percent of customers with a rewards card feel they "completely understand" how to earn rewards.
"While most customers change cards for a better rewards program, they often don't fully understand the rewards offered with their current card," said Jim Miller, senior director of banking services at J.D. Power.
Earning rewards on your credit card might involve a number of complicated steps like spending a certain amount within a period of time to get a bonus, registering to receive rewards, limits on how many points you can claim within a calendar year, and penalties for missing a payment. These complicated terms and conditions are signs that you need to quit your loyalty program.
3. It's too difficult
Sports fans are some of the fiercest and most loyal people on the planet. Teams who want to reward a loyal fan might offer perks, like a gift for a season ticket holder. But how would you react if you found out that in order to pick up a gift, you had to print out your ticket instead of just showing your season ticket holder card? Making consumers jump through too many hoops is surely a way to encourage disloyalty.
Nothing is more irritating than wanting to redeem your loyalty points and not being able to do so in a timely manner. If you face issues maintaining a status level because your points expire too quickly or don't get credit for trying to cash in on a promotional deal -- it's time to quit your loyalty program. What good is racking up thousands of miles for travel if you can't redeem those points? Why join a hotel loyalty program if your points don't allow you to get something as simple as Internet access or the ability to use on-site facilities? If your loyalty program is simply too difficult to enjoy, you need to quit.
4. Terms change
Marriott, Hilton, and Starwood Hotels have all recently made changes to their reward/loyalty programs. Marriott, for example, rearranged its tier structure so that about a third of its hotels have been moved into a higher point category. Hilton increased the point requirements for stays during peak periods. These changes don't happen just in the hotel industry either.
United Airlines recently made a big shift in its frequent flier program, basing awards on dollars spent rather than miles flown. For customers who have spent years being loyal to a brand, these types of changes are a great time to take stock of whether the loyalty program still meets your needs. Oftentimes, consumers get stuck with a loyalty program and continue doing business with a brand just because it has become an habitual act. But if a change in terms means it no longer benefits you, it's time to see what your other options are.
5. The first reward threshold is too high
If you have to spend an excessive amount of money to earn your first reward, it's time to leave the loyalty program. There are only so many hoops that a reasonable person is willing to go through. An effective loyalty program will set a low threshold for your first reward so that members feel a sense of gratification and continue to invest in the program.
6. Lack of differentiation
In the financial sector, companies oftentimes imitate products that their competitors offer. That makes it difficult to stand out in the crowd. If your bank offers a rewards credit card program, compare it to other programs out there. Find out what makes your bank's program more desirable than one that a competing bank offers. In this digital age, banks and other companies can offer much more desirable perks and rewards to consumers. In fact, that's part of the reason that the initial sign-up phase for many of these loyalty programs is so complicated. Companies want to know how you spend your money, where you spend your money, and how often you spend it. Armed with that information, a good loyalty program will tailor rewards and experiences to fit your needs and desires. If not, it might be time to ditch your program.
7. Bad customer service
The best loyalty program with amazing rewards and perks doesn't mean much if the people you have to deal with are rude or ineffective. If you're not receiving top service from the brand you are loyal to -- in person, online, or via social media -- it's time to find another company that will appreciate your business.