Should You Use Personal Loans to Pay for Grad School?
Find out whether it is a smart financial move to apply for a personal loan for the purpose of paying graduate school tuition. Learn about the alternatives too.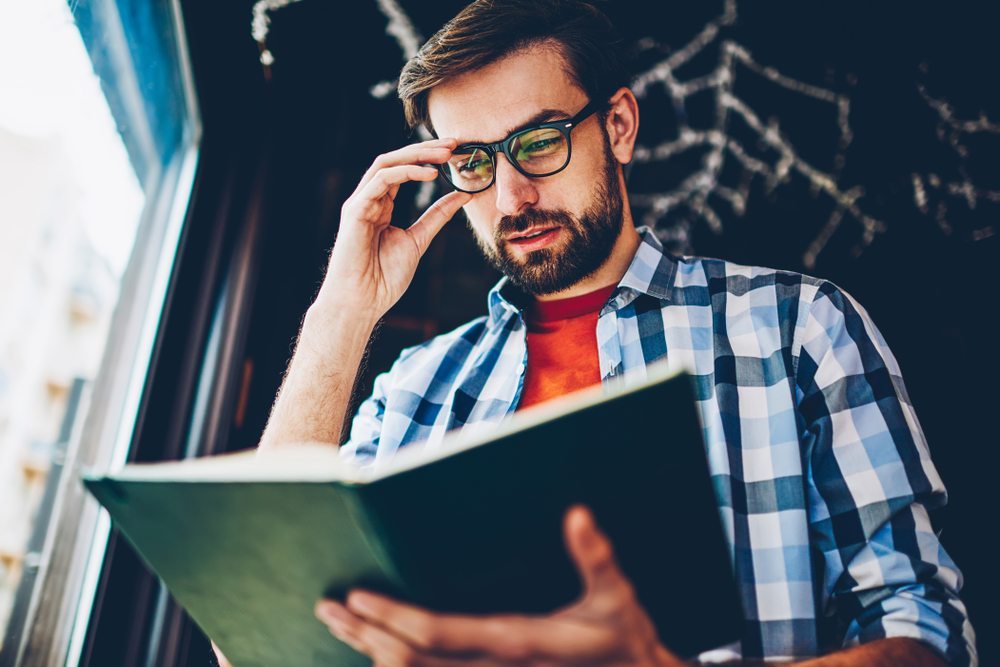 Getting a graduate degree can advance your career. This often results in better opportunities and a higher salary.
But before you apply to graduate school, it is necessary to count the cost of more education and determine how you'll pay for an advanced degree.
Even if you only attend grad school for two or three years, the cost of this degree adds to what you already borrowed for an undergraduate degree.
So, it's important to consider all funding options to see where you can save money.
There are numerous ways to pay for grad school and some students opt for personal loans. But while this is an option, it shouldn't be the first option you consider.
Here's what you need to know about personal loans and other types of aid for grad school.
What are Personal Loans?
Personal loans are funds borrowed from a bank, a credit union, or perhaps an online lender.
Some personal loans are unsecured and you don't give the bank collateral.
Other loans, however, are secured.
Getting approved requires pledging some type of personal property as collateral. Collateral or security must be equivalent to the value of the loan.
How do they work?
Unsecured personal loans are usually available to people who have good credit. These individuals have a history of managing debt and credit responsibility.
Therefore, they're more likely to pay back what they owe.
Personal loans work like other types of loans. You first submit an application for a certain dollar amount.
The lender then checks your credit history and verifies your income to assess whether you can afford a monthly loan payment.
The terms of a personal loan vary. Some loans require repayment in two to three years. But other loans allow borrowers to repay their balances over a longer period of time.
There's also an interest rate tied to personal loans. Interest rates are based on various factors, such as whether the loan is secured or unsecured, the term, the amount, and your credit history.
Why You Shouldn't Use Personal Loans for Graduate School
One benefit of a personal loan is that you can use funds for just about any purpose.
These include a vacation, home improvements, debt consolidation, and also graduate school.
But while these loans can cover the cost of getting a degree, there are reasons why you shouldn't use one for graduate school.
1. Higher interest rates
Even though your credit history and other factors decide the interest rate on a personal loan, most personal loans have higher interest rates than student loans.
And with a personal loan, interest accrues immediately with no deferment period.
You should aim for a low rate with any type of loan. This results in a lower monthly payment once it is time to repay the loan.
Plus, a low rate decreases how much you pay in interest over the life of the loan.
2. Immediate repayment
Personal loans aren't designed specifically for college. So if you use this type of funding to pay for graduate school, loan repayment starts immediately.
Your first payment will be due in about 30 days. This is different from other loans used for grad school.
Federal student loans (and many private student loans) will defer repayment until after graduation.
This way, you don't have to worry about debt repayment while in school, although in-school payments are an option.
Not only is repayment postponed until after graduation, some federal student loan programs base repayment on your income. Your monthly payments can start off low, and gradually rise as your income increases.
3. No hardship provisions
Another thing to keep in mind is that personal loans don't come with hardship provisions.
These provisions are common with federal student loans. If you experience economic hardship and can't pay what you owe, federal lenders may lower your monthly payment.
Or temporarily suspend your monthly payment (forbearance of deferment) until you get back on your feet. Both options can help you avoid default.
Personal loans don't have these build in protections. If you face financial hardship and end up defaulting on a personal loan, you could deal with a damaged credit history.
And if you pledged collateral for the loan, the bank may claim your collateral as repayment.
Other Options to Pay for Graduate School
If you're attending graduate school and need financial assistance, here are a few options for consideration:
Scholarships
Scholarships for graduate school can be need-based or merit-based.
Research and apply for scholarships that you're eligible for, and if you're approved, you'll receive money to attend grad school. This is money that you don't repay.
Some colleges and universities offer their own scholarships. So, speak with your school's financial aid department to see if you're eligible for any.
Additionally, you may qualify for scholarships offered through federal agencies, community organizations, or nonprofit organizations.
Fellowships
Fellowships for graduate studies can also be used to pay for housing, tuition, textbooks, and living expenses.
These are also an option if you're seeking financial support to pursue research in a particular field, or if you're looking to enter a training program or complete community work.
Funds are for short-term opportunities, such as those lasting up to two years.
Assistantships
These programs are unique because they pay graduate students for participating in research or teaching in a department of a university or college.
You'll receive financial support in the form of a stipend, paid tuition, or a salary.
In exchange for this financial support, you must commit to working a minimum number of hours with a professor at your school each week.
Grants
Grants can also provide financial support to attend graduate school.
Similar to a scholarship, you don't repay grant funds. Money can be used to pay for tuition, housing, books, and other expenses incurred while in school.
There are different types of grants for graduate school, but many are need-based.
Federal Student Loans
If you used a federal student loan to pay for your undergraduate degree, you can also use a federal loan to pay for graduate school.
You will need to fill out the free application for Federal student aid (FAFSA) to begin the process. Different types of loans are available to grad students on the federal level. For example:
Direct unsubsidized loans
These are fixed-rate federal student loans available to graduate students. Students can borrow up to $20,500 per year, or $40,500 per year for medical school (2018).
Credit history doesn't determine eligibility. Repayment doesn't start until after graduation.
Federal graduate PLUS loans
These loans are available to graduate students who attend school at least half time.
Unlike other federal options, this loan does require good credit. It also offers a fixed-rate for the life of the loan. Loan amounts vary. But the maximum "is the cost of attendance minus any other financial assistance you receive," says the Federal Student Aid website, an office of the U.S. Department of Education.
Once you complete and submit the FAFSA form, you'll also learn whether you're eligible for any federal work-study programs offered through your school. Or any state aid available to graduate students.
Private Student Loans
Federal student loans have annual loan limits. Thus, you may need a private student loan if the amount you need for grad school exceeds the federal maximum.
Banks and credit unions offer private graduate student loans.
Keep in mind that private school loans are credit based. So, you will need a good credit history to qualify. If you don't have good credit, you may need a cosigner to get approved.
These loans come with either a fixed or a variable interest rate. Similar to federal loans, repayment doesn't begin until after graduation. But you can choose to make in-school payments.
Unfortunately, private student loans don't have built-in protection like deferment or forbearance if you're unable to make your payment due to hardship.
When Do Personal Loans Makes Sense
Given the number of different ways to pay for graduate school, make sure you consider all alternatives before settling on a personal loan.
Only use a personal loan as a last resort. Maybe because you've exceeded the yearly loan limit for federal aid.
If you can't qualify for a private student loan due to bad credit, you might also look into getting a small personal loan from a community bank or a credit union.
It might be easier to qualify if you have an existing relationship with the financial institution, and collateral to secure the loan.
Conclusion
Graduate school can open the door to greater career opportunities. But before you apply, make sure you have a game plan for paying your tuition.
Federal loans, private loans, grants, scholarships, and other alternative solutions can cover the cost of grad school. But when these aren't an option, a personal loan can provide the cash you need.
Just remember that monthly payments aren't deferred with these loans. So make sure you have enough income for your first loan payment in the upcoming month.