Bethpage Federal Credit Union Personal Loans 2023 Review
Our review of Bethpage Federal Credit Union personal loans looks at the borrowing amounts, repayment periods, fees, and membership requirements.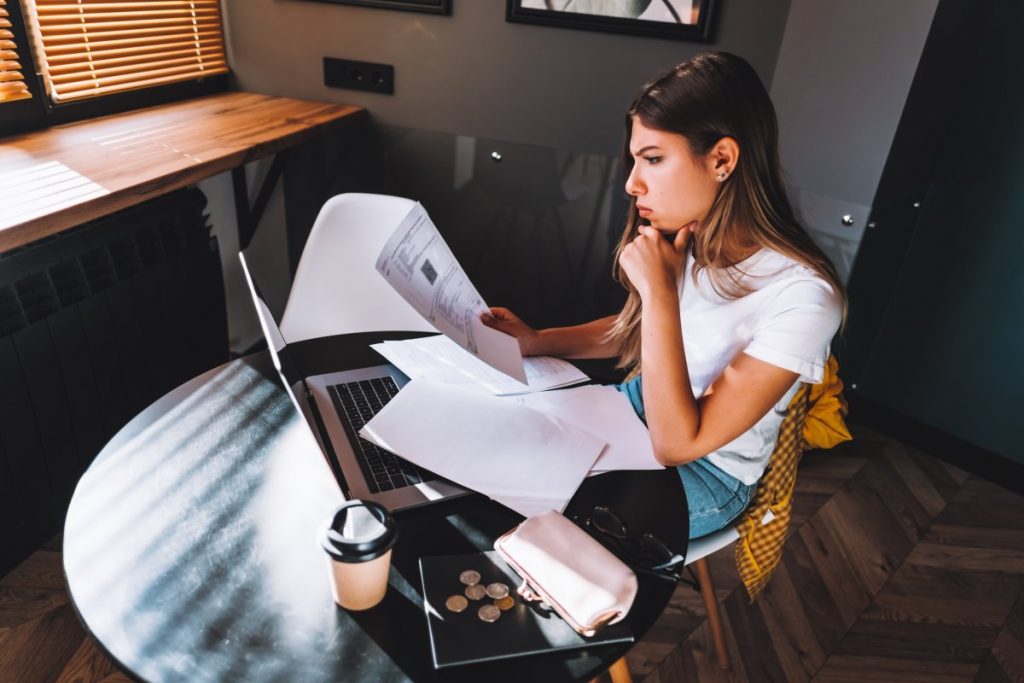 Personal loans are a uniquely flexible type of loan that can help you cover unexpected expenses, fund a project, or consolidate debt.
Unlike mortgages or auto loans, which lenders only offer for specific uses, very few lenders place restrictions on what you can do with a personal loan.
Personal loans are very popular because of their flexibility.
That means that many lenders want to compete to offer them to consumers.
Bethpage Federal Credit Union is one such lender, and if you need to borrow money its personal loans might fit the bill.
Bethpage Federal CU Personal Loans Pros & Cons
Loan Size and Terms
Bethpage Federal Credit Union lets you borrow as little as $1,000 or as much as $15,000 with one loan.
This means:
It's a good choice for people who need to borrow small amounts. If you need a larger loan, there are many lenders that let people borrow more than $15,000 at a time.
Typically, when you apply for a loan, you have a specific reason for doing so.
You might want to consolidate some debt or pay for an unexpected bill. Regardless of the reason, you should know roughly how much you need to borrow.
Different lenders are willing to lend different amounts to their customers. Some won't bother lending anything less than $5,000 and others will balk at letting someone borrow more than $20,000.
When you get a loan, you want to borrow as close to the amount that you need as possible. Borrowing less than you need doesn't make sense and borrowing more than you need means paying more fees and interest.
The other thing that you need to think about is the loan's term.
Bethpage Federal Credit Union offers more flexibility than most lenders when it comes to choosing your loan term.
You can choose a repayment term ranging from 12 to 84 months. When choosing your term, aim to strike a balance between monthly affordability and a low overall cost.
The term of a loan is how long it will take to repay the loan if you follow the minimum payment schedule. The longer a loan's term, the small your monthly payments, but the more the loan will cost overall. Shorter terms mean higher monthly payments but a lower total cost.
Application Requirements
Bethpage FCU is a credit union, which means it is slightly different from a bank.
Unlike banks, which are owned by shareholders, credit unions are owned by their account holders.
Credit unions also have to restrict their services to account holders. Some credit unions have strict eligibility requirements to join, such as working for a certain company or living in a certain area.
Surprisingly:
Bethpage FCU has no such restrictions. Almost anyone can become a member by making a $5 deposit to a share account, which is much like a savings account.
Once you become a member, you can submit an application for a personal loan.
Like most loan applications, you'll have to submit some personal information, like your name, address, and Social Security number, and financial information, like pay stubs, when you apply.
Fees
Bethpage FCU does not charge any application, origination, or pre-payment fees, which means you don't have to worry about surprise fees adding to the cost of your loan.
Many lenders add fees to their personal loans, which increases their costs.
One of the most common types of fees for personal loans is the origination fee.
This fee is typically a percentage of the amount that you borrow and is either deducted from the money disbursed to you or added to the initial balance of your loan.
Fund Disbursement
Another thing to consider when applying for a loan is how long it takes the lender to disburse the money you're borrowing.
If you're getting a loan because you're facing a financial emergency, such as an unexpected bill, you need to be able to borrow money quickly.
Bethpage Federal Credit Union offers quick approvals and distribution of funds, which makes it a good lender for emergencies.
If you qualify, you can often get the money deposited to your account in one to two days.
How to Get Approved
Once you've decided that you need to apply for a personal loan, you should make sure to take steps to improve your odds of approval.
When you apply for a personal loan, expect the lender to ask for some basic information so it can make a lending decision.
You'll often have to provide the following.
Name
Address
Date of birth
Proof of identity, such as a driver's license
Social Security number
Annual income
Proof of income, such as bank statements or pay stubs
Verification of employment
Improving Your Chances of Qualifying
Before you apply for any type of loan, you should take steps to improve your chances of getting approved for that loan.
Increase your credit score
Your credit score is one of the most important things when it comes to qualifying for loans.
It's one of the first things that lenders look at, so a good credit score can help you get a loan when you need one and secure a low interest rate.
Generally, credit scores above 750 are considered excellent and scores above 700 are good. To give yourself the best chance of qualifying for loans, try to keep your score above 700.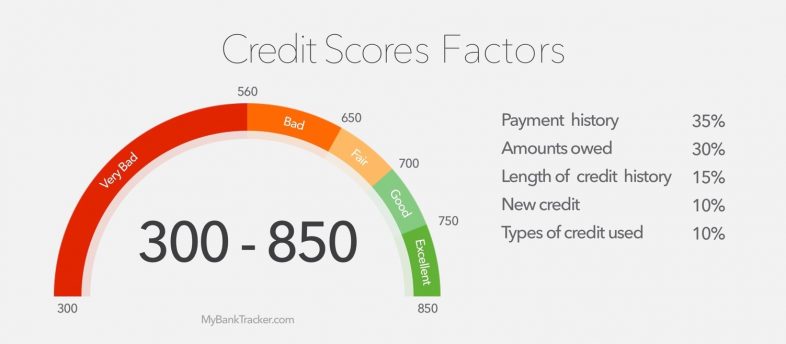 There are five factors that play a role in determining your credit score. They are:
Payment history
Amount owed
Length of credit history
Credit mix
New applications
Of these, payment history is the most impactful, but it's also the hardest to influence in the short term.
The amount you owe is the next most impactful, and there are some ways you can improve it in the short term.
Do what you can to pay down your existing debts. You can also try to avoid using your credit cards is the month or two before your loan application.
This will reduce your card balances, which reduces the total amount of debt that you have.
Reduce your debt-to-income ratio
Your debt-to-income (DTI) ratio doesn't impact your credit score but does play a significant role in your ability to qualify for loans.
This ratio measures your total debt as compared to your annual income. The lower the ratio, the better.
There are two ways to reduce the ratio: reduce your debt and increase your income.
Of the two, reducing your debt is the better option as it's often easier and it will also give your credit score a boost.
If you decide to increase your income to reduce your DTI ratio, make sure that you get the income from a legitimate source. If you get a side job that pays under the table, lenders won't take that income into consideration when making a lending decision.
How Does it Compare?
Bethpage Federal Credit Union is one of hundreds of personal lenders out there.
When you're applying for a personal loan, it's in your best interest to shop around to find the best deal.
When you're comparing different loans, the first things that you should look at are the loans' interest rates and fees.
The lower the rates and fees, the less the loan will cost overall. All else being equal, chose the loan with the lowest rates and fees to help yourself save money.
Also, keep in mind:
Each lender will have different minimum and maximum loans. Make sure that any lender that you work with is willing to offer a loan large enough to meet your needs.
The Final Verdict
Bethpage FCU's personal loans are best for people who only need to borrow a small amount of money.
Its maximum loan amount of $15,000 is restrictive, but the fact that it will lend as little as $1,000 makes it good even for small emergencies.
The large range of terms also makes it easy to customize your monthly payment so it fits within your budget.