Opploans Personal Loans 2023 Review
Our review of Opploans personal loans looks at interest rates, borrowing amounts, repayment periods, and credit requirements for unsecured loans.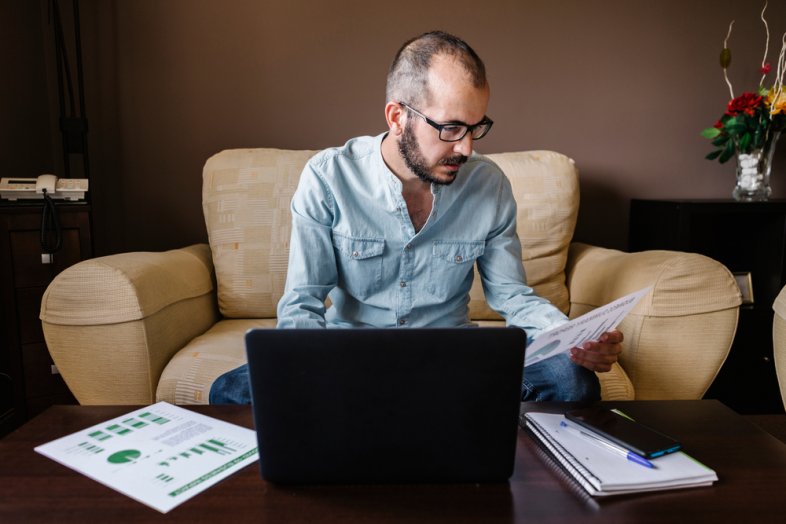 Opploans is a personal lender that offers loans to applicants with bad or no credit history.
So:
It's no surprise that the interest rates are high.
Unlike traditional lenders that check applicant's credit, Opploans only considers factors like your income and expenses when you apply for a loan.
The biggest draw is:
Opploans personal loans are positioned as an alternative to super-expensive options such as predatory payday loans.
If you're considering applying for a personal loan, this review will cover everything you need to know about Opploans.
Opploans Personal Loans Pros & Cons
Borrowing Amounts
When you apply for a personal loan, you probably have a specific need, such as an unexpected bill, in mind.
That means that one of the most important things to consider before applying is whether you can borrow enough to meet your need.
With Opploans, you can borrow between $500 and $4,000 (depending on your state), which means the lender is mostly useful for small expenses. Traditional personal lenders often let you borrow tens of thousands at a time.
Repayment Terms
Beyond the size of the loan, you also want to consider how long you'll have to repay the loan.
This is known as the loan's term. Longer terms mean you pay less each month but that you'll pay more over the life of the loan. Short terms lead to the reverse: higher monthly bills but a lower total cost.
Despite Opploans low maximum loan amount, you can take up to 36 months to repay the loan (varies by state and loan amount), giving you the flexibility to customize your monthly payment.
Interest Rates
The interest rate of the loan is possibly the most important thing to consider. It directly impacts your monthly payment and how much the loan will cost.
Opploans designs its loan for people with poor or no credit. That means that it takes one far higher risk than traditional lenders, and its loans' interest rates reflect that.
Where a traditional personal loan may charge an interest rate of 10%, plus or minus a few percent, Opploans charges between 99% and 199% APR.
Compared to a traditional lender, this is an exorbitant rate.
However, other alternative lenders like payday lenders charge higher rates, often as high as 400% or more.
That makes Opploans an expensive middle ground between the two.
If you have no other option, Opploans would be preferable to a payday lender.
Application Requirements
To qualify for a loan from Opploans, you must meet the following requirements:
Reside in one of the states Opploans operates in
Be at least 18 years old (or 19 in Alabama and Nebraska)
Have a regular source of income 
Have a checking or savings account
Receive paychecks through direct deposit (New Mexico residents are exempt from this requirement)
Opploans originates loans in the following states:
Alabama
Delaware
Georgia
Idaho
Illinois
Mississippi
Missouri
Nevada
New Mexico
South Carolina
Texas
Utah
Wisconsin
The company works with partners to offer loans in the following states:
Alaska
Arizona
California
Florida
Hawaii
Indiana
Kansas
Kentucky
Louisiana
Maine
Michigan
Minnesota
Montana
Nebraska
North Dakota
Ohio
Oklahoma
Oregon
Rhode Island
South Dakota
Tennessee
Virginia
Washington
Wyoming
Fees
There are many fees commonly associated with personal loans, such as origination fees and early repayment fees.
Opploans keeps fees to a minimum, only charging fees common to all types of loans, such as missed or late payment fees and returned check fees.
There aren't other fees such as early repayment fees.
Funds Disbursement
Another thing to keep in mind when applying for a personal loan is how long it will take for you to receive your money.
If you apply for a loan to meet an immediate need, like an unexpected bill, then you can't wait weeks for the lender to process your application, approve it, and give you the money.
Opploans says that it can approve your loan within minutes of applying and fund it the next business day. That makes the company useful for people who need cash quickly.
Use the loan to build good credit
A major drawback of working with alternative lenders that don't look at your credit score, beyond the high cost of borrowing from them, is that most won't report your loan activity to the credit bureaus.
That means that you won't build credit, even if you repay your loan on time.
Unlike payday lenders, Opploans reports your loan activity to the major credit bureaus.
If you make your loan payments before the due date every month, that can help you build or rebuild your credit score. Eventually, you may be able to qualify for a loan from a traditional lender at a much lower rate.
On the other hand, if you don't make your required payments, it can damage your credit score further, making it even harder to qualify for traditional loans.
How to Get Approved for a Personal Loan
Opploans is unusual compared to most personal lenders because you don't have to have good credit to qualify. Instead, the company looks at things like your income and monthly expenses.
That means that the primary factors influencing your odds of approval are your income and the amount that you want to borrow.
Generally speaking, the less money you want to borrow and the more you make each month, the better your chances of getting a loan. Only borrow as much as you need and do what you can to increase your income because it will help you qualify and repay the loan more quickly.
Improving Your Chances of Approval
If you want to apply for a personal loan from a traditional lender, there are a few things you can do to help yourself qualify.
Raise your credit score
Your credit score is one of the most important factors in whether you qualify for a loan with a traditional lender.
The most important part of your credit score is your payment history.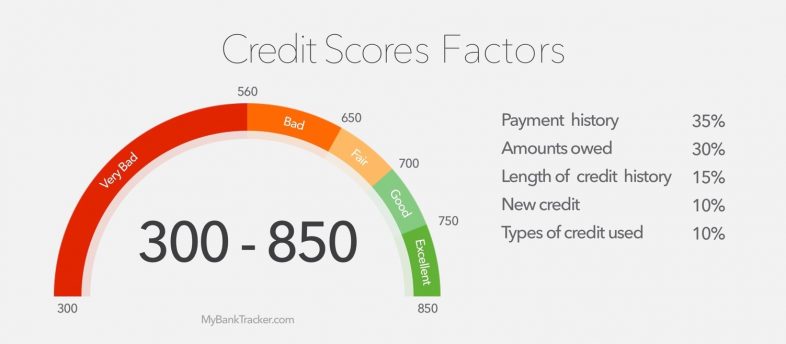 Every time you make a payment before the due date, it helps your score. Missing payments or submitting late payments both hurt your score and it can take months of timely payments to offset just one missed payment.
Long-term, the best thing you can do to help your credit is to pay your bills before their due dates.
In the short-term, you can give your score a small boost by reducing your credit card debt and avoiding applying for credit cards in the months before you submit an important application.
Reduce your debt-to-income ratio
Your debt-to-income ratio doesn't affect your credit score directly, but it does play a role in your ability to qualify for loans.
This ratio measures your required monthly bill payments to your total monthly income.
In general, the less you pay each month in comparison to your income, the better it looks to lenders.
The best way to reduce this ratio is to pay off existing debts, like credit card debt.
This boosts your credit score and reduces your debt-to-income ratio by freeing up some of your monthly budget. You can also improve the ratio by increasing your income.
How Does It Compare?
Comparing Opploans to a traditional lender is difficult because Opploans isn't a traditional lender.
The company doesn't look at your credit score and offers far smaller loans than most personal loan providers.
Instead, the company positions itself as a better alternative to payday lenders.
Generally, Opploans is far inferior to a traditional personal lender.
It charges interest rates ten-to-twenty times higher than the rates charged by most lenders. It also has a much lower borrowing limit.
The only time you should consider borrowing from Opploans is when you have no other option and can't qualify for a loan from a bank or traditional lender.
On the other hand, Opploans is a good alternative to payday lenders, which charge massive interest rates and often rely on predatory fees and tactics.
For borrowers with no other option, Opploans can be a fine alternative to payday loans and give them a path toward building credit and working with traditional lenders in the future.
Ideally, you'll set aside some money to build an emergency fund, saving you from having to consider working with a payday lender or Opploans in the first place.
Final Verdict
Compared to traditional banks and personal lenders, Opploans is a bad choice.
Its loans are incredibly expensive and you're heavily limited in the amount you can borrow.
Where Opploans succeeds is as an alternative to predatory payday loans, making it a passable choice for people with no other option.