The Best Savings Accounts in Rhode Island for 2023
Find out which local Rhode Island banks offer the best savings accounts based on their account fees, interest rates, and other useful savings features.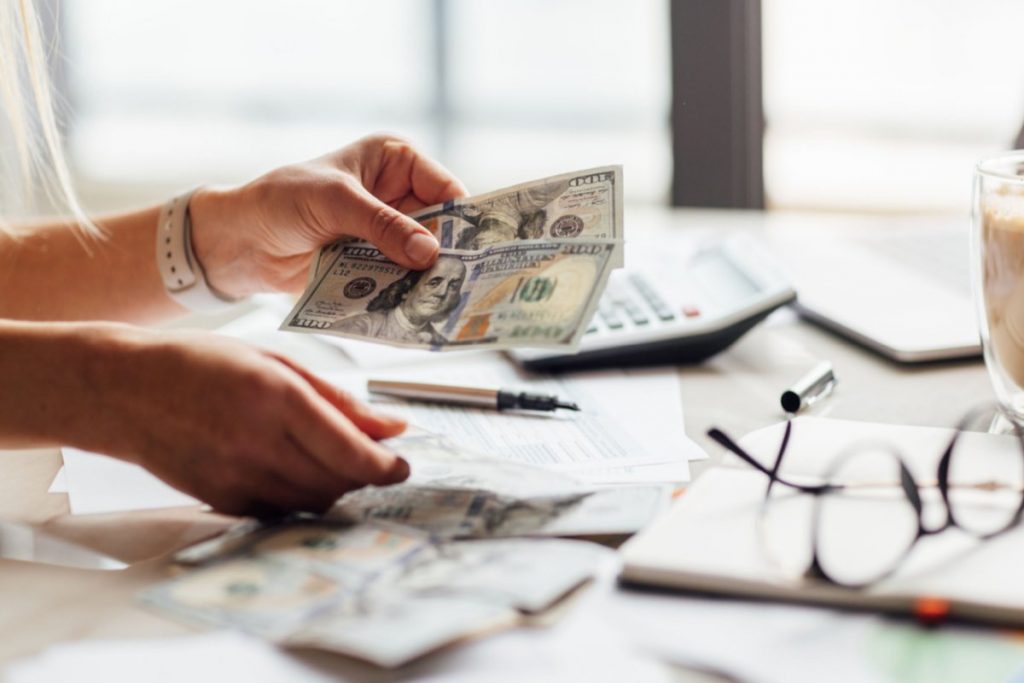 Savings accounts allow you to keep money separate from the money you plan to spend every month in your checking account.
This barrier between spending and saving can help people put money away toward goals and build a financial safety net.
Finding the right savings account to use can take a lot of time. Virtually every bank offers savings accounts and many of them don't pay a decent interest rate or are awful products full of fees.
To help you find the best savings account for you, we've looked at your options in Rhode Island. Here's what you should know.
Compare Savings Options
Be sure to check out more savings accounts worth considering:
The Best Savings Accounts in Rhode Island
Citizens Bank - One Deposit Savings
Citizens Bank's One Deposit Savings account has a monthly maintenance fee of $4.99 per period, but you can waive it by making a single deposit each period. You can also waive this by keeping a $200 minimum daily balance.
You can open an account with any amount of money. They pay interest, but the rate is so close to 0% that it isn't anything to get excited about. A feature worth getting excited about is the ability to get direct deposits to your savings account up to two days early.
Centreville Bank - Personal Savings
Centreville Bank's Personal Savings account only requires a $25 minimum balance to open an account. The account pays interest if you keep a minimum daily balance of $100 in your account.
You may be charged a $5 maintenance fee per statement cycle if you don't keep a minimum daily balance in your account. The bank does not specify this balance, but the fee is waived for people 18 and younger or 65 and older.
Bristol County Savings Bank - Statement Savings Account
Bristol County Savings Bank's Statement Savings account offers unlimited in-person or ATM withdrawals with their savings account, which isn't very common. You can also earn interest, but at a very low interest rate.
The account does charge a $1 monthly fee, but it can be waived by keeping a minimum daily balance of $200.
Bay Coast Bank - Statement Savings Account
The Statement Savings Account at Bay Coast Bank allows you to open an account with as little as $10. You can earn interest and avoid an unspecified monthly maintenance service charge as long as you keep a minimum balance of $10.
Milford Federal - Statement Savings
Milford Federal's Statement Savings account earns interest and offers up to six electronic transactions per month. You also get access to free eStatements as well as mobile and telephone banking. This account doesn't charge a monthly maintenance fee.
How we picked these accounts
First, we identified the top 50 banks in Rhode Island using the FDIC's June 2022 data about the deposit market shares metric--serving major cities including Providence, Cranston, Warwick, Pawtucket, and East Providence.
Using this list, we looked at each bank's savings accounts and examined their features, such as:
Interest rates
Minimum balance requirements
Monthly service fees
Waivers available for any monthly service fees
Savings tools
Big Banks vs. Online Banks
Local banks may fit your needs, but online banks and big banks are other options worth considering.
Here are the pros and cons of these other bank types to help determine if one is an option for you.
Pros of big banks
Several branches
Large banks often have enormous branch networks over large areas to serve your in-person banking needs.
In-person assistance
You may be able to avoid call centers by visiting a local branch and getting help from a human standing in front of you.
Online and mobile banking
Big banks know technology is important to their customers. They offer online and mobile banking, but these tools may not have cutting-edge technology.
Cons of big banks
Fees
Big banks have to pay for all of those branches. An extensive and expensive fee list is one way they may try to recoup the costs.
Fee waivers aren't easy to get
Some banks allow you to waive fees with qualifying activities, but reaching the requirements can be a significant burden.
Low interest rates
Big banks usually pay no interest or a very low interest rate on their savings accounts.
Benefits of online banks
FDIC insured
FDIC insurance works for online banks in the same way it does for physical banks. If the bank is FDIC-insured, the coverage is identical.
Superior interest rates
Online banks don't have to pay the costs of physical locations and pass some of these savings on to you through higher interest rates.
Better fee schedules
Another way online banks pass on cost savings is by offering a shorter fee schedule with lower fee costs, in most cases.
Potential ATM access
Your online bank may allow you to withdraw money from your savings account at an ATM using your ATM card. Even if it doesn't, you can quickly transfer funds to your checking account using the bank's mobile app.
Top-notch technology
Online banks know their customers primarily interact with them through technology. To provide the best customer experience and retain customers, their apps and online banking are often extremely user-friendly and full of features.
Drawbacks of online banks
Depositing cash
Online banks don't have branches, so you can't deposit cash at them. Other options may exist but could require more work.
Hard to bank without Internet
The internet is key to accessing your online bank through a mobile app. If you lose internet access due to bad cell service or an outage, it can be difficult to bank.
No physical locations
If you want to visit your bank in person, an online bank doesn't offer this option and won't be a good fit for you.
Discovering Your Top Savings Account Features
Every person manages their money in different ways. This can result in different priorities when looking for a savings account.
Finding your priorities for your next savings account will help you pick the right one. Here are some ideas to help.
Interest
After looking to see if a bank is FDIC-insured, most people look at the interest rates. After all, a higher interest rate means more money in your bank account.
In general, you find the best interest rates in two types of savings accounts. First, online savings accounts often offer higher rates than physical savings accounts. Their rates are usually several times the national average.
The other type of savings account is the more rare rewards savings account. To receive a higher interest rate on a limited balance with these accounts, you must complete several monthly requirements. If you don't, you likely earn no interest or a very low rate.
These require more work but can be worth it if the rate is substantially higher than your other options.
Fees
It doesn't make sense to pay money in fees to save money, yet several banks have savings account fees.
Look for an account that doesn't charge fees for your daily savings activities.
Accessibility
Accessing the money in your savings account when you need it should be easy. After all, it's there to use for whatever you're saving for. You can walk in and withdraw cash if you have a physical bank.
Taking money out of an online savings account is a little more difficult, but it still isn't hard. You can transfer money to your checking account and visit an ATM to withdraw a decent amount of cash. If you need more money, you can request a check, ACH transfer, or wire transfer.
Online banking tools
Look at the tools a physical or online bank offers before signing up for an account. While most banks offer similar features, some are missing key features, such as free mobile check deposit.
You can check reviews of a bank's online banking and mobile app to see if users think a bank has outstanding or less than ideal technology for you to use.
Other tools to help you save
Other tools can help you save or save more if a bank offers them. While not all banks offer these features, they can be very helpful. Two common options include the ability to make sub-savings accounts and a round up your change feature.
Banks that allow you to create multiple savings accounts or sub-accounts within your savings account help you visualize your goals. You can see how much money is saved toward each goal, potentially encouraging you to save more.
Some banks have a feature to round up your debit card purchases to the next dollar. The change is then transferred from your checking account to your savings account to help you save. If this sounds useful, look for a bank that offers this feature for free.
Switch to a Better Savings Account
Unless you're already using one of the top savings accounts, you may be better off switching to a superior option. This is especially true if you're paying maintenance fees or earning an interest rate close to 0%.
You can begin looking for your optimal savings account by starting with our list of the best savings accounts in Rhode Island.
Then, compare your top pick to the best big banks and online banks to find your perfect fit.