The Best Savings Accounts in South Dakota for 2023
Compare the best savings accounts available from banks in South Dakota based on interest rates, account fees, and money management features.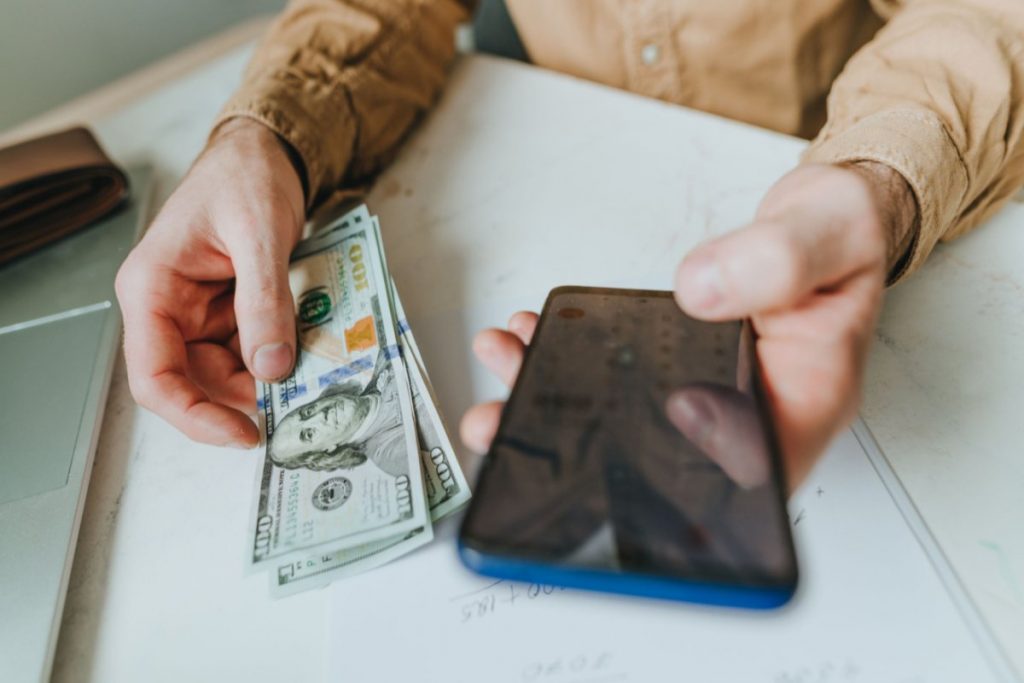 Savings accounts are a great tool to help you keep the money you want to save separate from the money you want to spend. This separation can help you keep the money safe from mindless spending by providing an extra barrier.
Savings accounts are like any financial product, though. Some savings accounts are excellent, while others are severely lacking. The worst savings accounts charge you monthly fees to keep your money in an account while paying interest rates close to zero.
Thankfully, good savings accounts exist. These accounts don't charge monthly maintenance fees and may even pay decent interest rates.
To help speed up the process of finding these accounts, we researched savings accounts in South Dakota. Here's what we found.
Compare Savings Options
Be sure to check out more savings accounts worth considering:
The Best Savings Accounts in South Dakota
First Premier Bank - Regular Savings
First Premier Bank offers its Regular Savings account as long as you have a minimum opening balance of $50. You must maintain a minimum balance of $50 to avoid a $2 monthly fee.
The account pays a variable interest rate and gives you access to the 37,000+ ATM MoneyPass ATM network with no surcharges. You also get access to free online and mobile banking, Bill Pay, and mobile deposit.
First Bank & Trust - Savings
First Bank & Trust's Savings account has a $50 minimum average daily balance. You must pay a $5 monthly service charge if you don't meet that requirement.
The account earns interest and gives you access to free ATM withdrawals at all MoneyPass ATM locations. You also get access to a monthly statement, a debit card, digital banking services, and free mobile deposit.
First Dakota National Bank - eSavings
First Dakota National Bank's eSavings account stands out from traditional brick-and-mortar banks by offering higher than normal interest rates than most physical banks. The eSavings account can only be accessed online, though.
If you have more than six withdrawals per month, each extra withdrawal results in a $2 fee. Accounts that fall below the daily balance limit of $100 will be charged a $3 monthly service charge.
Minnwest Bank - Thrift Savings
Minnwest Bank offers a Thrift Savings account that only requires $50 to open an account. You must maintain a $50 average daily balance to avoid a $5 per month service charge. Customers 21 and younger aren't subject to this fee.
The account pays interest, which is compounded and credited each quarter. You get access to free online banking, mobile banking, mobile deposit, online statements, and an ATM debit card. The ATM card can be used with no surcharges at MoneyPass ATM locations.
Security Bank - Savings Account
Security Bank's Savings Account has a $50 minimum balance to open an account. If your average balance falls below $50, you must pay a $2 monthly maintenance fee. Interest is calculated daily and deposited semi-annually.
You only get four free withdrawals each month. Each additional withdrawal results in a $0.50 fee. The maximum number of withdrawals per month is six. You get quarterly statements, free online and mobile banking, and free mobile deposits with this account.
How we picked these accounts
The FDIC published data for June 2022 regarding the deposit market shares of banks in each state. We used that data to find the 50 banks in South Dakota based on this metric--noting coverage in major cities including Sioux Falls, Rapid City, Aberdeen, Brookings, and Watertown.
For each bank, we looked at savings account options while focusing on the following features:
Interest rates
Minimum balance requirements
Monthly maintenance fees
Maintenance fee waiver options
Tools to help you save
Big Banks vs. Online Banks
One of the South Dakota banks listed above may fit your needs, but a better option may exist. Big banks and online banks also offer savings accounts worth considering.
Here are the pros and cons of each to help you decide if one may work well for your situation.
Pros of big banks
Several branches
Big banks often have some of the largest networks of branches in the areas they serve. This is one of their key features that people who like in-person banking would find convenient.
Customer service face-to-face
Big banks allow you to visit branches for some customer service activities rather than having to call a call center.
Banking technology
Online banking and mobile banking are staples for any bank these days, including big banks. Their technology may not be the most cutting edge, but it should offer the primary features at a minimum.
Cons of big banks
Fee schedules
This type of bank has to pay for its large branch network. One way they do this is through a long list of fees, many of which have high costs.
Hard to get fee waivers
These banks may advertise you can get some fees waived, but the reality is the requirements are high. Fee waiver requirements may be out of the reach of ordinary individuals if they do exist.
Low interest rates
Another way big banks cover their physical branch costs is by paying very low interest rates on savings accounts in most cases.
Positives of online banks
FDIC insurance
If an online bank is an FDIC member, it offers the same insurance as brick-and-mortar FDIC member banks.
Better interest rates
Online banks usually offer better interest rates than the vast majority of their physical counterparts.
Less costly fee schedule
Since online banks don't have to pay for physical branches, they often offer a better fee schedule. Expect fewer fees that cost less than the usual fee schedules of big banks.
ATM access
Online banks may allow you to withdraw money directly from your savings account at an ATM. If they don't, you can always use the mobile app to transfer money from savings to checking and withdraw it that way.
Top-notch technology
Technology is the primary way most individuals keep up with their finances at online bank accounts. Online banks know this and focus on offering a great customer experience with online and mobile banking.
Downsides of online banks
Depositing cash
Online banks don't have branches you can deposit cash at. Other options may exist but could require more work.
Must have internet access
Without the Internet, phone banking may be your only option with online banks. This can cause problems if you have a cell service outage or internet outage, especially during a natural disaster.
No physical locations
If you want a physical branch to visit when an issue pops up, online banking won't be a good fit for you.
What's Important to You for Your Savings Account?
You need a savings account that meets your needs. While several people likely have relatively standard requirements, some individuals may find particular features more important than others.
Here are a few concepts that may help you decide what to look for in your next savings account.
Interest rates
After making sure a bank account is FDIC or NCUA insured, your next priority is often the interest rate the bank pays. After all, your savings should be growing over time, not staying stagnant.
Finding a decent interest rate can be difficult at most banks. Thankfully, two types of bank accounts often offer interest rates much above average.
Online savings accounts normally offer some of the best rates. These banks don't have to pay for physical branches and pass some of the cost savings along in the form of higher interest rates.
Rewards savings accounts at brick-and-mortar banks can often pay high interest rates on a limited balance. You usually have to have a checking account and meet several monthly requirements to earn the higher interest rate, though.
Fees charged
You shouldn't have to pay maintenance fees to save money, yet some banks still charge this outdated fee. Other fees may exist for special services, such as wire transfers. Look for a list of fees before you sign up for an account.
Ways to access funds
You save for a goal. When you reach that goal, you want to make sure you can access the money in your account. Physical banks let you walk in and withdraw cash or get a cashier's check the same day.
Online banks are a bit trickier, but you should be able to withdraw at least some cash from an ATM. Online banks should also allow ACH transfers, wire transfers, and cashier's check options. A check may take a few business days to get mailed to you unless you pay for expedited processing.
Technology
Before you sign up for a bank, you want to ensure their technology meets your needs. If possible, read the descriptions of what online banking and mobile apps offer. You can also check reviews to see if critical features may be missing.
In particular, you want to make sure your bank offers free mobile check deposit and automatic transfer setup options if you plan to use these features.
Other tools to assist you in saving
Banks sometimes provide tools to help you save more money. Two of these features you may come across from time to time include the option to add multiple savings accounts or round up your change.
If your bank allows multiple savings accounts or sub-savings accounts, you can use these to visualize your savings goals. Seeing the balance in each account can make them seem more achievable and incentivize you to save more.
Other banks may allow you to link your savings account to a checking account with a debit card. When you make a purchase on the debit card, the bank rounds up the purchase to the next dollar. Then, the bank transfers that change from your checking to your savings account to help boost your savings.
Make the Move to a Better Savings Account
People who currently use a suboptimal savings account that charges fees or pays an interest rate close to zero should find a better option as soon as possible. In today's world, a savings account shouldn't charge fees and should pay at least a reasonable interest rate.
You can start your search by using our list of the top savings accounts in South Dakota.
Then, compare these options to online savings accounts and big banks. Using your list of priorities, you should be able to find a suitable savings account quickly.