The Best Savings Accounts in West Virginia for 2023
See which local banks in West Virginia offer the best savings accounts to consumers based on account fees, convenience features, and interest rates.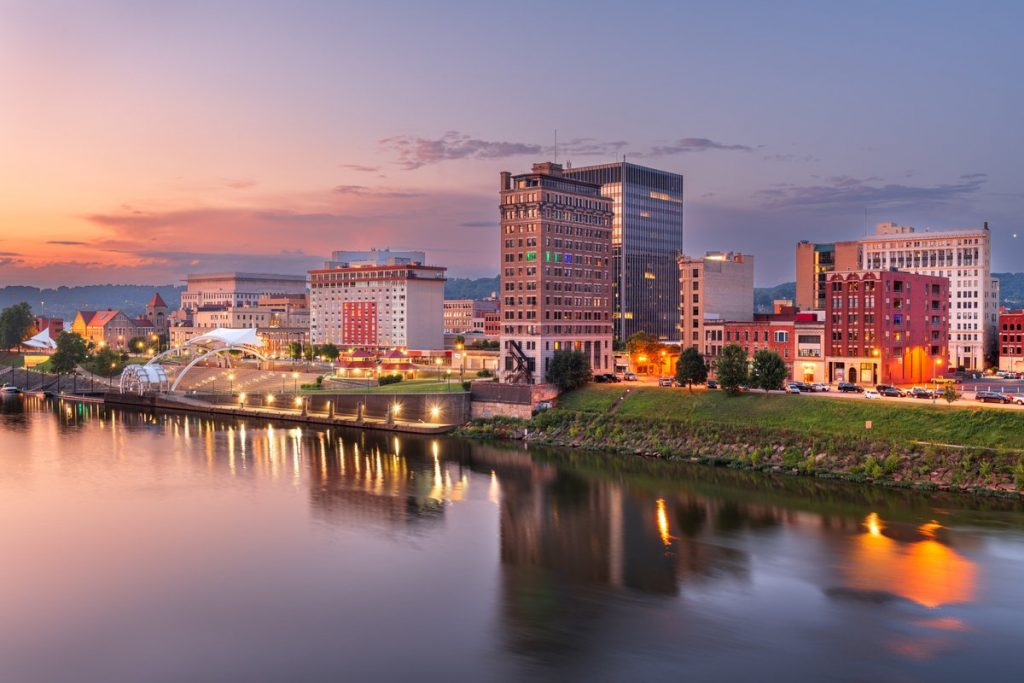 Savings accounts help keep the money you set aside for future goals separate from your everyday money in your checking account. Ideally, these accounts shouldn't charge fees and should help your money grow. They don't always work this way, though.
Some banks charge monthly maintenance fees for savings accounts. Others have paltry interest rates that don't help your money keep up with inflation in any meaningful manner.
Good savings accounts do exist, though. To help you save time, we've come up with a list of our favorite five savings accounts in West Virginia. Here's what you should know.
Compare Savings Options
Be sure to check out more savings accounts worth considering:
Best Savings Accounts in West Virginia
Truist - Online Savings Account
Truist offers an online savings account with no minimum deposit and no monthly maintenance fees. You do need to keep a balance of $0.01 to avoid account closure, though.
Truist allows you to set up automatic transfers between your checking and savings account. They also have a savings calculator tool to help you understand how much you need to save to reach your goals.
United Bank - Platinum Savings
United Bank's Platinum Savings account doesn't have a minimum balance requirement or monthly fees. You do need $50 to open an account. The account pays interest using a tiered rate system.
You can get an optional ATM card with the account. You can make up to six free withdrawals per month. Excess transactions result in a $5 fee per transaction.
Summit Community Bank - Statement Savings
Summit Community Bank's Statement Savings has a low $25 minimum balance requirement to avoid a $5 service fee each month. If your account has more than $25 in it, it earns interest. Interest is calculated daily and compounds quarterly.
You get up to six withdrawals per month. Each additional withdrawal charges a $5 fee.
Main Street Bank - Vintage Savings
Main Street Bank's Vintage Savings account is extremely easy to understand. It has no service charges and pays interest when your balance is above $25.
First United Bank & Trust - My Personal Savings
First United Bank & Trust offers a savings account called My Personal Savings that's worth considering. You need $1 to open an account and earn interest as long as you have $100 in your account.
The account doesn't charge quarterly service charges, but you're limited to six withdrawals per statement cycle. You can also opt for eStatements. Internet banking and mobile banking with mobile deposit are available to customers.
How we picked these accounts
To pick our top five accounts, we first found the top 50 banks in the state of West Virginia using the deposit market share. We used the information in the FDIC's June 2022 data--includes availability in major cities such as Charleston, Huntington, Morgantown, Parkersburg, and Wheeling.
Next, we examined the savings accounts at these banks for consumer-friendly features, such as:
Above-average interest rates
Low or no minimum balance requirements
No monthly maintenance fees
Ability to waive any existing monthly maintenance fees
Other savings tools
Big Banks vs. Online Banks
Other categories of banks offer savings accounts that may meet your needs. These include big banks and online banks. Here's what you should know about each type.
Benefits of Big Banks
Branch network
These banks often have a vast network of branches in the areas they serve. This should make banking convenient as you travel in your area and run errands in your hometown.
Digital banking
Big banks should offer online and mobile banking at a minimum. The features may not be groundbreaking, but they allow you to bank from virtually anywhere.
Live in-person assistance
You can always visit a branch to get in-person help instead of calling a call center or sitting in an online chat queue.
Drawbacks of Big Banks
Fees 
Expect a long list of fees. Many of those fees may have high costs.
Interest
These banks often pay close to zero percent interest rates, even on savings accounts.
Waiving fees may be burdensome
Big banks may offer a way to waive savings account service fees if they exist. Some banks may have difficult-to-meet requirements, such as keeping several thousand dollars with the bank, to get the fees waived.
Pros of Online Banks
Better interest rates
Online savings accounts often pay interest rates several times the national average to attract new customers.
FDIC insured
As long as your online bank is an FDIC member, it will offer the same FDIC insurance as brick-and-mortar banks.
Less abrasive fee schedule
Fee lists at online bank accounts are often shorter and come with lower fee costs since these banks don't have to pay the expenses for physical branch locations.
Potential ATM access
Online banks often allow you to withdraw money directly from your savings account when making transactions at an ATM. If you can't, you can always quickly transfer money from savings to checking using the bank's mobile app.
Technology options
Online banks focus on technology as it's the primary way their customers bank. Expect cutting-edge options at the top online banks to help you save money in a better way.
Cons of Online Banks
Depositing cash
Depositing cash is difficult because online banks don't have branches. You may have other options, but they may not be convenient.
Internet access required
Without the internet, you can't bank online. Extended internet outages from a lack of cell service or natural disasters can be disruptive. Telephone banking may be an option.
No branches
These banks don't offer physical branch locations. If you need access to a bank in person, these banks won't work for you.
How to Discover Your Savings Account Necessities
Each person uses a savings account in different ways. This may result in each person having a different best savings account.
To find your best savings account, you need to know your priorities. You can use the following ideas to start figuring out what is most important to you.
Interest rates
Everyone wants their savings to be safe, so choosing an FDIC-insured bank account is necessary. After that, most people immediately look at the interest rates savings accounts pay.
Over time, inflation results in prices for everyday products increasing. The money sitting in your savings account will grow with a decent interest rate. This means the money in a savings account with a low interest rate constantly decreases in value compared to inflation.
You have two best bets to find a savings account with an outstanding interest rate. The first is a high-yield online bank savings account. These often pay interest at several times the national average rate. Your other option is a rewards savings account tied to a rewards checking account at a local bank.
Fees
While many banks charge monthly service fees for their savings account if you don't meet specific requirements, these fees shouldn't exist. The idea of potentially paying money to save money makes no sense.
Thankfully, plenty of outstanding savings accounts exist that don't have any option to pay a monthly service or maintenance fee.
Accessibility
You save for a purpose. When it's time to use your money, accessing it should be easy. Physical banks offer plenty of ways to withdraw funds. You can take out cash or a cashier's check at a branch. You can set up an ACH or wire transfer, too.
While withdrawing funds from an online bank is slightly more complicated, the emphasis falls on slightly. You can likely withdraw cash from your savings account at an ATM. If you need an ACH or wire transfer, you can normally set that up through online or mobile banking.
Cashier's checks may be available at your request. They take time to get mailed to you or the person they're going to, though.
Online and mobile banking tools
Managing your savings conveniently is one key to successfully reaching your goals. Online and mobile banking make this possible. Most banks should offer these services, but the features included at each bank may differ.
In particular, you may want to verify your bank's digital banking tools allow you to set up automatic transfers to your savings account. People who regularly receive physical checks may want mobile check deposit options to put the money directly in savings.
Other savings tools
Banks may offer other savings tools to help you save more money toward your goals.
If you're a visual person, the ability to have multiple savings accounts or sub-accounts within a savings account can help. This allows you to track each goal you're saving for and may inspire you to save more to reach your goals faster.
Some banks also make it easier to save money you won't miss. You may be able to link a debit card from a checking account at the same bank to your savings account.
Whenever you make a purchase using the debit card, the bank rounds up the purchase to the nearest dollar. Then, they withdraw the rounded up change from your checking account and automatically put it in your savings account.
Move Forward With Your Next Savings Account
Upgrading your savings account from one that charges fees or doesn't pay a decent interest rate should be a top priority.
This way, you can start saving more of your money for your goals through increased interest or decreased fees.
Our list of the top five savings accounts in West Virginia is a great place to start. Once you find an account you like, you can compare it to big bank and online bank savings accounts. Finally, open an account with the bank that makes the most sense for your situation.