BMO Harris Savings Builder Account 2023 Review
Our review of the BMO Harris Savings Builder account looks at the account fees, interest rates, and features that enable customers to manage their savings.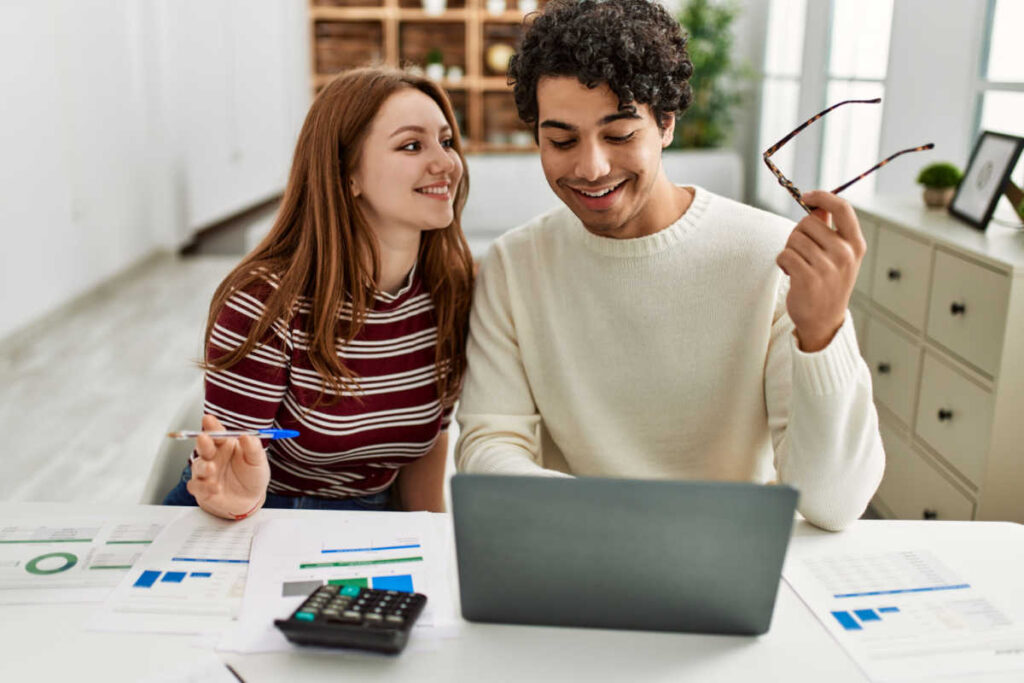 If you're ready to open a new savings account, your choice of bank matters. 
BMO Harris is one possibility you might consider if you're interested in traditional savings options. The BMO Harris Savings Builder Account allows you to earn interest with no monthly maintenance fee.
Paying fewer fees is a good thing but that's not the only thing to consider. 
When comparing savings accounts, it helps to know what kind of rate you could get and how easily you'll be able to access your money. You might also be interested in whether the account comes with added benefits or features. 
If you're considering banking with BMO Harris, here's more on what you can expect from the Savings Builder Account. 
BMO Harris Savings Builder Account Pros & Cons
Compare Savings Options
Be sure to check out more savings accounts worth considering:
Very Low Interest Rates
Savings accounts can pay interest on balances, using either a tiered or flat-rate structure. One of the simplest ways to gauge how much your money could grow is by checking the annual percentage yield.
The BMO Harris Savings Builder Account pays interest on balances of $0.01 or more. So how does the rate compare?
Like other traditional banks, BMO Harris doesn't pay a lot of interest on savings accounts. In fact, the APY you'll earn with the Savings Builder Account is pretty much as low as it gets. 
That's to be expected from brick-and-mortar banks, which isn't necessarily a bad thing. It just reflects their higher overhead costs, which make it more challenging for them to offer stellar rates to savers. 
If you're interested in getting the best savings account rates, then online banks can deliver. We'll discuss their pros and cons a little later.
The biggest pro of this account is no monthly maintenance fee. On the other hand, the most significant con is the low rate you'll earn on balances. 
Online banks can offer the best of both worlds with high-yield savings accounts. You can get competitive rates with minimal fees if you're willing to forgo branch banking access. 
Account Fees
Traditional banks often charge monthly maintenance fees for savings accounts and other deposit accounts. 
You might have one or more ways to avoid the fee. For example, you might be able to get around it by meeting a minimum balance requirement or scheduling direct deposits. 
BMO Harris doesn't charge any monthly maintenance fee for the Savings Builder Account. 
That's something you might appreciate if you're trying to get around high banking fees. In fact, BMO Harris can actually pay money back to you, on top of the interest you're earning. 
The bank offers a chance to earn a cash reward each month when your balance grows by at least $200. That benefit is good for the first 12 months of account opening.
BMO Harris Savings Builder Account Fees
| Type | Fee |
| --- | --- |
| Monthly maintenance fee | $0 |
| Non-BMO Harris ATM Fee | $3 |
| Money order | $5 |
| Official bank check | $10 |
| Returned deposit item fee | $15 per domestic item; $30 per international item |
| Paper statement fee | $3 |
| Incoming wire transfer fee | $0 |
| Outgoing domestic wire transfer fee | $30 |
| Outgoing international wire transfer fee (USD) | $50 |
| Foreign transaction fee | 2.8% |
| Account research | $40/hour |
These fees are comparable to what you'll pay at other traditional banks. Phone, online and mobile banking services, including bill pay, are free of charge. 
ATM and excess withdrawal fees
If you have a checking account with BMO Harris, you should get a debit card. You can then link that debit card to your Savings Builder Account. 
That makes it easy to withdraw cash at ATMs. But how much does it cost?
The good news is that you can make fee-free withdrawals at more than 40,000 BMO Harris and Allpoint ATMs nationwide.
You will, however, pay a fee for using an out-of-network ATM. The fee is $3 and the ATM owner can also charge a fee.
BMO Harris doesn't limit the number of transactions you can make from your Savings Builder Account each month. That's different from other banks, which might cap you to six withdrawals monthly.
Since there's no withdrawal limit there's also no excess withdrawal fee. That means you won't be penalized for taking money out of savings.
Of course, withdrawing from your savings account means your money isn't earning interest. So that's something to consider before dipping in. 
Also, keep in mind that if your debit card is lost or stolen you'll pay a $5 fee to replace it. If you need expedited delivery, that will cost you $30. 
Using Your Savings Builder Account as Overdraft Protection
Overdraft services can help you avoid steep overdraft fees. A typical overdraft fee is between $35 to $40 and banks can charge multiple fees in one day. 
That can really eat a hole in your checking account. Linking your savings account to checking can help you avoid that scenario. 
BMO Harris offers overdraft protection for personal checking customers. You have to opt in to this service. 
Here's how it works:
BMO Harris will transfer money from savings to checking automatically to cover overdrawn amounts. 
A $15 overdraft fee applies for each item BMO Harris pays on your behalf when your account is overdrawn by more than $50.
You can be charged up to three overdraft fees per day. 
If you decide not to opt in, there's no overdraft fee for ATM or one-time debit card transactions that overdraw your account. However, the regular overdraft fee would still apply to recurring debit card transactions, ACH payments and checks that overdraw your account. 
You could simply avoid the fees by keeping an eye on what you're spending. Setting up banking alerts can be an easy way to track your balances so you know when it's time to transfer funds over from savings or schedule a deposit. 
Accessing Your Savings Account
You have multiple ways to access and manage your Savings Builder Account.
The options include:
In-person at BMO Harris branches
Online and mobile banking
Phone banking
ATM access at more than 40,000 locations nationwide
Even if you don't plan on taking money out of savings, it's nice to know that you could get cash at an ATM or branch if you need to. 
And of course, you can bank on the go with the BMO Harris mobile app. Some of the things you can do with the app include:
Checking balances
Transferring funds between accounts
Setting your alert preferences
Creating savings goals
Scheduling automatic transfers
Depositing checks
You can also use the app to find a no-fee ATM near you. 
Are Online Savings Accounts Better?
Online savings accounts can be more appealing than traditional savings accounts for a few reasons.
Online banks have lower overhead costs, which means they can afford to pass the savings by offering higher rates.
Fees might be lower and many online banks charge no monthly maintenance fee at all.
You typically don't need a lot of money to open an online savings account. 
Online banks can also offer checking accounts and money market accounts so you can manage all of your money in one place. 
So what's the catch? 
You don't have access to branch banking which might be a dealbreaker for some savers. And you might not get a debit card or ATM card with an online savings account, which limits your ability to withdraw cash. 
Also, keep in mind that you might still need an account at a traditional bank to transfer funds for your opening deposit. 
When deciding whether it makes sense to have an online savings account vs. traditional savings, think about what you need most. And remember to compare the basics like fees, rates and account access. 
Who Should Choose a BMO Harris Savings Builder Account?
You might consider opening a BMO Harris Savings Builder Account if you already have other accounts with the bank. 
On the pro side, you can bank in person at a branch if you need to. You can also link a debit card to your savings account for convenient withdrawals. 
As far as fees go, the Savings Builder Account is cost-friendly. You won't pay a monthly fee or an excess withdrawal fee, and there's a sizable fee-free ATM network. 
The trade-off is that you likely won't earn much in interest, even if you maintain a higher balance in your account. 
At the end of the day, this savings account could be a good fit if you need a safe, secure place to keep your money but aren't necessarily focused on getting higher rates. It's a good idea to shop around and compare savings accounts to see what other options you might have.