The Best Savings Accounts in Texas for 2023
Learn about the best savings accounts offered by national and local banks in Texas and how they compare to the best online banks.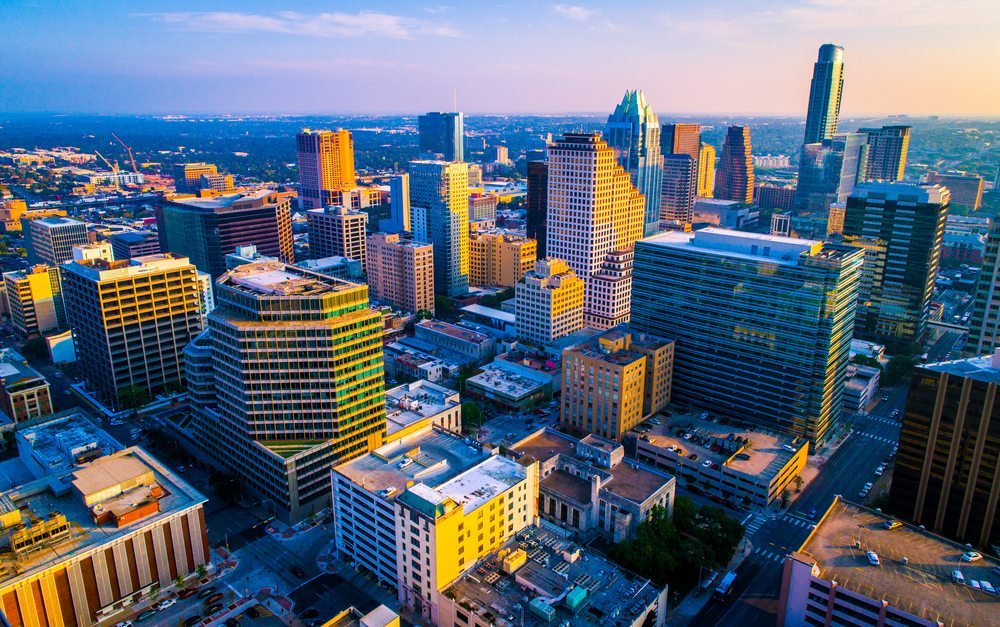 The Best Savings Accounts in Texas
United Texas Bank
The Personal Loan Star Money Market account from United Texas Bank claim to offer a "Texas-sized" interest rate and it does deliver.
The account's APY comes slightly lower than what you'd find at the top online banks, but it is still impressive. Note that there is a $15 monthly fee if your balance falls below $2,500.
Texas Capital Bank
Texas Capital Bank offers the Consumer Savings account as a basic savings option that doesn't come with any monthly service fee.
Better yet, the account comes with an optional Visa ATM card that allows customers to withdraw cash from ATMs conveniently.
Capital One
Capital One offers a savings account that doesn't charge any fees and it also provides a significantly higher savings rate than what you'd find at a typical brick-and-mortar bank.
How we picked
MyBankTracker applied a methodology when choosing the best savings accounts in Texas. Our top recommendations were selected based on a thorough analysis of savings accounts offered by the top 50 banks by deposit market share in Texas (based on FDIC June 2023 data)--serving major cities including Houston, San Antonio, Dallas, Austin, and Fort Worth.
We focused our choices on savings accounts with low monthly maintenance fees, easy-to-meet requirements to waive these fees, the bank's physical branch and ATM network, excess withdrawal fees, and any other convenience features.
Online Savings Accounts Available in All States
The best savings account for you isn't always the one that is offered by a bank in your neighborhood or places you frequent.
If you didn't know already, banks that run the physical branch and ATM networks are more likely to offer accounts that come with monthly fees and low-interest rates.
No branches mean better rates, lower fees
Online banks don't have to pay the expenses of running brick-and-mortar locations. They save costs including real estate, utilities, and employee compensation.
Therefore, online banks translate those savings into accounts that have no monthly fees and highly competitive interest rates.
And, most online savings accounts are not restricted to residents in a specific state or city. You just need a web connection, and you can open and manage an online savings account without trouble.
As more people turn to online and mobile banking (especially dedicated mobile banking apps), it's easier to take advantage of the benefits of online banks.
Saving is branchless
When you're saving, it's usually best if you're not transacting through the account too often. You're only supposed to be moving money into the account regularly and consistently.
There isn't much else you need from a savings account. So, the lack of branch might even help you stay focused on the simple act of building savings.
Largest Banks in Texas
The biggest Texas banks got to their size mostly because of their strong physical presence in the state. Consumers can walk into a branch and open a savings account with ease.
Generally, these accounts do the job of keeping the money -- they're not as good for growing your money.
FDIC Insurance Has You Covered
You want your hard-earned savings to be a safe place. When you can see your money go into a local Texas bank, there's a sense of security that your money is there and that you can get it whenever you want.
Luckily, the money in online banks is protected by the FDIC in the same way as any other bank, including those near you with nearby branches.
The FDIC insures up to $250,000 per depositor per account ownership type. You can end up with more than $250,000 that is safely insured at a single bank by using accounts with different ownership types.
For example, you'll be fine if you keep $250,000 in a personal savings account and another $50,000 in a jointly-owned savings account at the same bank. You'll have a total of $300,000 in insured deposits at a single financial institution.
Any FDIC-insured bank will keep your money safe, regardless of whether it is a local bank or an online bank.
Are Online Savings Accounts Right For You?
Banking only through the web can seem like a big change in your financial lifestyle, but it might not be as scary as it seems initially.
Here's how you can find out for yourself whether you are ready for the switch:
Figure out how often you use a branch
When was the last time you visited a local bank to interact with your savings? Many people find themselves making this trip less and less because they're already managing their savings through the web.
Ask yourself if you're already mobile
Mobile banking apps are capable of performing the majority of your essential daily banking activities at home (or wherever you may be).
With great features such as mobile deposit, branch banking might not mean much to you.
Let the potential savings growth convince you
Interest rates can be hundreds of times higher at online banks.
Find out how much faster your much could grow with a better rate by comparing the estimates using an APY calculator.