Valley Direct High-Yield Savings Account 2023 Review
Our review of the Valley Direct High Yield Savings account looks at the interest rates offered, notable fees, and key features to help you manage your account.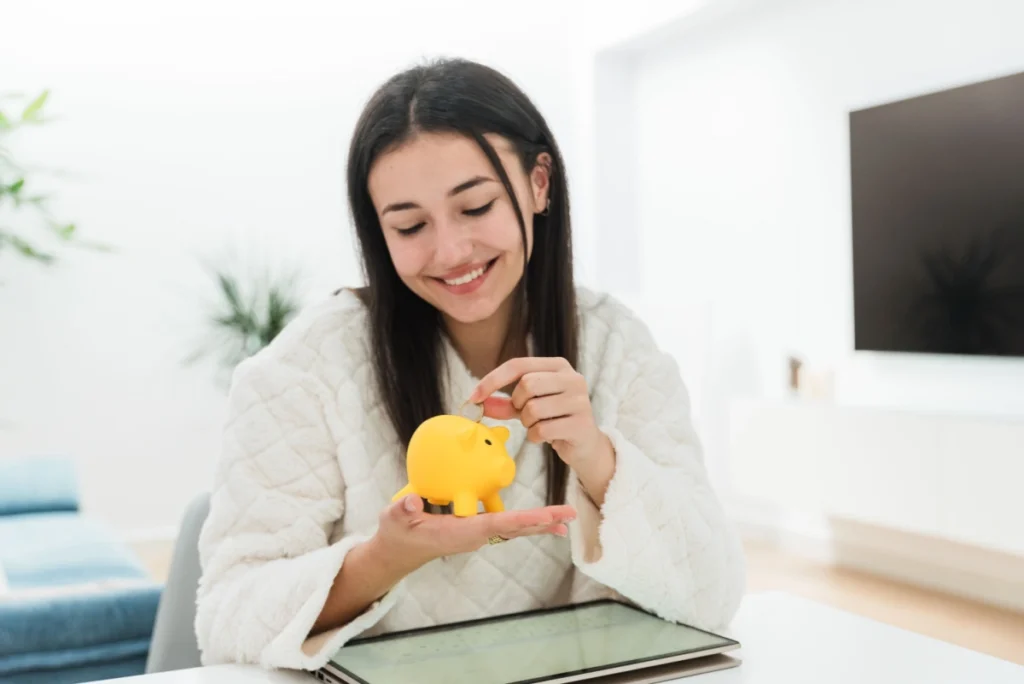 Valley Direct offers one of the best savings account rates on the market, with no monthly fees or minimum balance requirements. Savers have convenient online and mobile banking access to their money, and deposits are FDIC-insured.
Valley Direct's high-yield savings account features a competitive rate that easily beats traditional savings accounts. It could be an excellent choice if you:
Are comfortable with online and mobile-only banking access
Want to take advantage of some of the highest savings account rates
Would prefer a savings account with no monthly maintenance fee
Are also interested in opening high-yield CD accounts
Saving with Valley Direct is secure since your accounts are FDIC-insured. You'll have 24/7 access to your savings online and through the Valley Direct mobile banking app. There's no minimum balance requirement, so it could be a great fit if you're just getting started with saving.
Valley Direct High-Yield Savings Account Pros & Cons
Compare Savings Options
Be sure to check out more savings accounts worth considering:
Compared to Other Online Savings Accounts
Upgrade Premier Savings Account
The Upgrade Premier Savings Account offers a competitive rate, with one catch: you'll need to maintain a $1,000 minimum balance to earn a higher APY. There are no monthly fees associated with this account and you can manage your savings through online and mobile banking. 
Synchrony Bank High Yield Savings Account
Synchrony offers high-yield savings with no minimum deposit requirements, no minimum balance requirements and no monthly fees. The APY for this account is below what you could earn with Valley Direct but it's still one of the best rates among online savings options. In addition to high-yield savings accounts, you can open CD and money market accounts with Synchrony. 
Capital One 360 Performance Savings Account
The Capital One 360 Performance Savings Account is popular among savers, as there are no monthly fees or minimum deposit requirements. While the APY is competitive, it's not the highest rate you could earn with an online savings account. But Capital One could be a good fit if you're also interested in opening a checking account or bank account for kids. 
TAB Bank High Yield Savings Account 
TAB Bank offers a savings account rate that's slightly higher than what you could get with Valley Direct. There's no minimum deposit requirement and no minimum balance you'll need to maintain. TAB Bank doesn't charge a monthly maintenance fee for its savings accounts either. 
Interest Rates
Comparing interest rates matters when searching for a new savings account. 
The higher the rate and APY, the more room your money has to grow. So, how does Valley Direct compare?
Among online savings accounts, Valley Direct ranks near the top. The APY isn't the highest of the highest, but it's still one of the best. The fact that you don't need to meet any minimum balance requirements or pay a monthly fee adds to its appeal. 
When you're shopping around for high-yield savings accounts, here are a few things to keep in mind. 
Online banks tend to offer higher savings account rates than traditional banks or credit unions. 
Some banks offer the same APY across all balances, but others may tier rates so that those with the highest balances earn the most interest. 
Daily compounding can help your money to grow faster than monthly or quarterly compounding. 
Also, keep in mind that sometimes another savings option might offer the best yield. For example, you may be able to get a higher rate with a money market account or CD account. 
Weighing your savings goals and what kind of access you need to your money can help you decide on the best place to keep your money. 
Fees
Fees are always something to be aware of with a savings account. The more you pay in fees, the less of your interest earnings you get to keep.
Valley Direct is like other online banks, in that you won't pay a lot of fees to save here. 
In fact, there are no monthly fees or minimum balance fees at all.
Other Service Fees - Valley Direct High Yield Savings
| Type | Fee |
| --- | --- |
| Monthly fee | $0 |
| Online and mobile banking fee | $0 |
| Certified checks | $20 |
| Inactivity fee | $9 per quarter on balances less than $1,000 when there is no activity for 24 months |
| Incoming domestic wire transfer | $15 |
| Outgoing domestic wire transfer | $30 |
There's no ATM or debit card offered with this account, so you don't have to worry about ATM fees. There's no fee to deposit checks using remote deposit either. 
ATM Access
Getting an ATM card with a savings account is a nice benefit. If you need cash, you can simply head to the nearest ATM to make a withdrawal. 
Valley Direct doesn't offer an ATM card with its high-yield savings account.
Is not getting an ATM card a drawback?
It could be, if this is your only savings account and you need cash in an emergency situation. You'd first have to transfer funds to another account that offers an ATM or debit card to make a withdrawal. 
On the other hand, no ATMs could be a good thing if you're tempted to spend down your savings. You've got a better chance of holding on to your money when it's not as easy to access. 
Account Management
Since this is an online savings account, you won't be able to manage your money at a bank branch. 
 Instead, you'll have these options for accessing your account:
Online and mobile banking
Remote check deposit
Wire transfers
ACH transfers to or from an external linked bank account
Zelle (for sending and receiving money with friends and family)
You can also set up direct deposit if you'd like to put some or all of your paychecks into your savings account. 
If you're using the remote check deposit feature, there are some deposit limits to know. You can deposit:
$10,000 per check
$10,000 per day
$30,000 per rolling 30-day period
What if you need a check? You can request one from your account online or over the phone. Keep in mind that if you're getting a certified check, Valley Direct does charge a fee for that. 
There aren't any special savings features offered. For example, there are no round-ups or savings buckets. 
Instead, Valley Direct's high-yield savings account is a straightforward tool for funding your savings goals. 
FDIC Insurance
Valley Direct savings accounts are FDIC-insured. FDIC insurance covers you in the rare event of a bank failure; if the bank shuts down, you won't lose your money. 
Coverage isn't unlimited, however. The current FDIC coverage limit is $250,000 per depositor, per account ownership type, per financial institution. 
What to Look for in a Savings Account
When you're opening a new savings account, it helps to know how to compare them. Online banks tend to offer higher rates than traditional banks, but they aren't all alike. 
Here are some things to consider as you research different banks. 
What types of accounts are offered (i.e., savings, money market, CDs, checking, etc.)
Minimum deposit requirements
Minimum balance requirements
Monthly fees, if any
Other fees, such as excess withdrawal fees
Online and mobile banking access
ATM or debit card access
Special savings features, such as round-ups or buckets
Funds availability policies
Deposit and withdrawal limits 
Overdraft protection options, if the bank also offers checking accounts
Customer service
Overall user experience
The goal is to find a savings account that checks off most (if not all) of your boxes, in terms of the features and benefits you want most. 
You can easily compare savings accounts at online banks and traditional banks online to see what options you have. 
Frequently Asked Questions
Can you deposit cash into the account?
No, you won't be able to deposit cash into your Valley Direct high-yield savings account directly. You can deposit cash to another bank account that's linked to your savings account, and then transfer funds over. 
Is Valley Direct savings legit?
Valley Direct is a legitimate online bank offering high-yield savings accounts and CDs. Deposits are FDIC-insured, so your money is protected against bank failures. 
How safe is Valley Direct bank?
Valley Direct accounts are FDIC-insured so that your money is safe on the off-chance that the bank fails. Valley Direct also implements security measures to protect customers' personal and financial information against hackers.