How to Choose the Best Online Savings Account for You
Learn how to choose among many online savings accounts available nationwide -- consider factors such as interest rates, monthly fees, mobile banking, and more.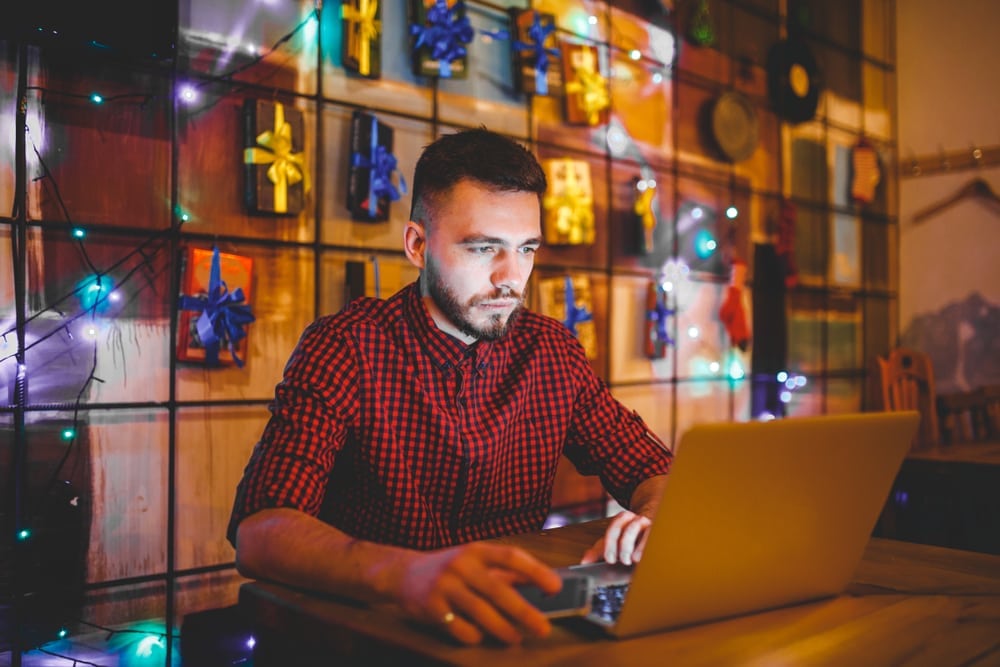 Online banks have become popular in recent years for a number of reasons. Technology has made online banking easier than ever.
They also offer interest rates that far exceed those offered by traditional brick-and-mortar banks.
With so many online banks offering great interest rates, how can you choose the right one for your needs?
You need to compare all of the many features that each savings account offers.
Learn about what you need to look for when comparing savings accounts.
More Than Just High Rates
Savings accounts should be simple. Open the account and use it to keep your extra cash safe.
The money you deposit to the account can't be lost, and you'll earn interest on the balance. Make regular deposits and your balance will grow, and the amount of interest you earn will grow as well.
Over the course of months and year, your savings could grow by hundreds or thousands of dollars.
Because most people see their savings account as a way to make their money grow, usually they just look for the highest interest rate available.
While this is a good place to start, choosing the right bank account isn't that straightforward. Banks know that the easiest, and most common thing to compare, is the account's interest rate.
Some banks will advertise high rates but skimp on the other things that make a savings account useful.
Not having those features and services available can make an account with a great rate into a mediocre account.
Compare Savings Options
Be sure to check out more savings accounts worth considering:
Rates can fluctuate regularly
One reason that you need to choose a bank based on more than interest rates is that competition means you might not always be getting the best rate.
Banks are constantly competing for customers. Banks make money when you make a deposit to your savings account. They can use your deposits to fund other profitable activities, including lending.
Your savings account directly funds mortgages, car loans, and personal loans, which the bank makes interest on.
Interest rates are one of the main ways that banks compete with each other.
They know that one of the first things that consumers look at when comparing savings accounts is the interest rate. If their rate is just a little higher than a competitor's, it can mean drawing more deposits.
You may open an account at Bank A because it offers the best rate, only to find a month later that Bank B has increased its rate to beat Bank A's. Later, Bank C will raise its.
Bank A will then be beat by both Bank B's and Bank C's rates.
Moving your savings between banks whenever one bank starts to offer a higher rate isn't realistic.
Getting a good rate is important, but because the bank with the best rate can change so often, it isn't the be all, end all.
Changing rates to attract customers & deposits
Another thing to watch out for is the fact that some online banks have a history of offering incredibly high rates, only to drop them once they've attracted new customers.
These rates will often be significantly higher than other similar banks' rates.
The bank will only offer this rate for long enough to lock in new deposits and will bank on customers not leaving when rates drop.
Some banks also offer promotion rates that only apply for a certain period of time.
You'll know about these cases up front, but you still need to remember when the rate will decrease.
1. Monthly Fees
Many banks have begun to charge monthly fees on their accounts. This type of fee seems incredibly counterintuitive.
You have to pay the bank for the permission to give your money to the bank and giving it a chance to earn a profit from your money.
Still, many banks charge this kind of fee, and it can easily outstrip any interest you earn.
If you're not careful, you'll be losing money from your savings account each month, rather than watching your savings grow.
Most banks offer a way to avoid these fees, but they usually require jumping through some hoops. You might need to maintain a specific balance in the account or make a certain number of deposits each month.
No matter what hoops you have to jump through, missing even one can result in a costly fee.
While online banks tend not to charge these fees, some of them do.
If an online bank does have an account that charges a monthly fee, it will be the money market account.
If you don't want to disqualify accounts with monthly fees outright, you'll have to make sure you can meet the fee waiver requirements each month.
2. ATM Access
The biggest shortcoming of online banks is that they can make it difficult to work with cash.
You can't just stroll into a branch to make a deposit or withdrawal, and many online banks don't have a large ATM network.
In fact, many online savings accounts don't offer ATM cards at all.
The ones that do might charge fees for ATM use, and you'll definitely have to pay the fees charged by the ATM's owners.
Some online banks do reimburse ATM fees, up to a point, knowing how your ATM use will interact with your bank account's fee structure is important. If you're the type of person who uses cash on a regular basis, this is incredibly important information.
While you shouldn't be withdrawing cash from your savings account often, there will come a time when you need to.
Many banks will limit the amount of money you can withdraw in a single day to as little as $500 or $1,000.
If you encounter a major financial emergency, you might need to have another way to come up with cash.
You should also be aware that there are hardly any online banks that offer a way to deposit cash. The only way to get money into an online savings account is by check or electronic transfer.
If you wind up with cash, you'll have to deposit it to an account at a local bank or spend it.
3. Mobile Banking
Some of the low-frills online banks do not have mobile apps yet. Some do have mobile apps, but they have very basic functionality.
Even if you have the best rate around, you might run into trouble if you can't easily interact with your account from your phone.
The larger online banks will certainly offer good app experiences, but might not offer all of the account features that a smaller online bank will.
While not having an app can be a benefit, in that you will be less tempted to access the money in your account, it can be inconvenient.
One big consideration if your online bank doesn't offer an app is the lack of mobile check deposit.
This is one of the easiest ways to get money into your online savings account, so not having this option can be an annoyance.
Mobile Deposit Limits - Online Banks
| Online bank | Mobile deposit limit(s) |
| --- | --- |
| Capital One 360 | $5,000 or 20 checks per day or $10,000 per month |
| Ally Bank | $50,000 per day or $250,000 in a 30-day period |
| Bank of Internet | $10,000 per day or $50,000 per 30-day period |
| TIAA Direct | $30,000 per day or up to 6 checks per day |
| PayPal | $5,000 per day or $10,000 per month |
4. Excessive Withdrawal Fees
One of the downsides of online banks is that all of them charge excessive withdrawal fees.
Federal law requires that banks limit the number of electronic withdrawals and transfer that can be made from a savings account.
While this limit doesn't include in-person transactions, you won't have that option when you use an online bank. The only type of transaction that would get around this limit is an ATM withdrawal, which may incur its own fees.
By law, you are limited to six online withdrawals or transfer each month. Every transaction above this limit must involve a fee. This fee often reaches $25 or more.
Some banks will have a transaction limit, for example, only allowing four withdrawals each month.
While you shouldn't be incurring this fee very often, it's still important that you are aware of it.
There are situations in which you may have to make a lot of withdrawals from your savings account.
Knowing how many withdrawals you can make, and how much you'll pay for additional withdrawals, can help you plan your expenses.
Savings Withdrawal Fees at Top U.S. Banks
Bank
Savings Withdrawal Fee
Maximum # Of Fees Charged Monthly
Bank of America
$10 after the first 6 withdrawals (fee waived if you maintain $20,000 in account)
6
Chase
$5 after the first 6 withdrawals (fee waived for Chase Premier Savings accounts with a balance of $15,000 or greater, or $25,000 or greater in Chase Business Premier Savings accounts)
6
Citibank
Does not charge
No maximum
U.S. Bank
$15 after the first 6 withdrawals
6
PNC Bank
$15 after the first withdrawal
No maximum
Capital One
$10 after the 6 allowed
No maximum
TD Bank
$9 after the first 6 withdrawals for Money Market/Savings accounts (fee waived for Savings Overdraft Protection transfers)

$3 after the first 3 withdrawals for Club Accounts
6
Ally Bank
$10 after the first 6 withdrawals
No maximum
Union Bank
$15 after the first 6 withdrawals
No maximum
Wells Fargo
$15 after the first 6 withdrawals
3
Regions Bank
$3 after the first 3 withdrawals
No maximum
Synchrony Bank
No excess withdrawal fee
No charge, but if this happens on more than occasional basis, the bank reserves the right to close the account for misuse
Santander Bank
$5 after the first 6 withdrawals
No maximum, plus if you repeatedly exceed these limits, Santander will convert your account to a non-interest bearing checking account
Discover Bank
No excess withdrawal fee
No charge, but if this happens on more than occasional basis, the bank reserves the right to close the account
Conclusion
The interest rate you earn on your savings is important. It can be the difference between your savings grow faster than inflation and inflation eating away at the purchasing power of your nest egg.
Still, it's important to remember that interest rates are just one part of the savings account package and is one of the most ephemeral.
Rates change all the time, and banks are constantly one-upping each other to offer better rates and draw more customers.
Pay attention to all of the different aspects of the savings accounts you are considering. Factors like mobile banking, ATM services, and monthly fees can have a large day-to-day impact on your life.