Regions Bank LifeGreen Savings Account 2023 Review
Find out whether the Regions LifeGreen Savings Account has the interest rates, fees, and benefits to compete with the best savings accounts from online banks.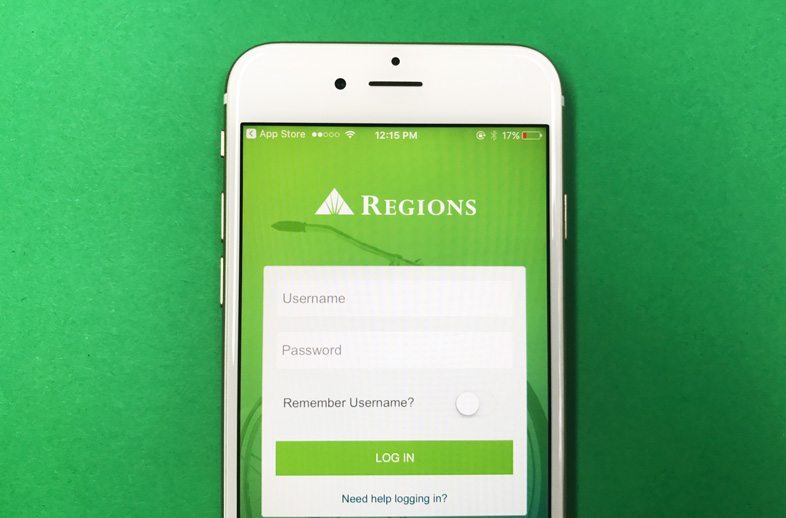 Regions Bank LifeGreen Savings Account Pros & Cons
Compare Savings Options
Be sure to check out more savings accounts worth considering:
You do, however, have a shot at earning an annual interest bonus on your account.
To qualify for the bonus, you must set up an automatic monthly transfer from a Regions checking account to your savings account.
The transfer has to be at least $10. At the end of the calendar year on the anniversary of opening your account, you can get the savings bonus.
The bonus maxes out at $100 a year, depending on how much you save.
The bonus isn't too difficult to earn if you're already a Regions checking customer. And by automating a transfer each month, you're taking the hassle out of remembering to save.
If you don't have a Regions checking account, the bonus is an incentive to open one.
You should weigh the fees you might pay for Regions checking against what you're paying at your current bank to decide if it's a good idea.
No Monthly Fee With a Regions Checking Account
The LifeGreen Savings account doesn't charge a monthly fee. However, you have to be a Regions checking customer to open a no-fee LifeGreen Savings account.
You can open an account with as little as $5.
You just need to set up a recurring monthly savings transfer from your checking to your savings.
If you're not a Regions Bank customer, you'll need $50 to open your account. That's not bad, considering that some banks require $500, $1,000 or $2,000 to start saving.
Checking account needed
If you don't have a Regions checking account or you close your checking account the bank can switch your LifeGreen Savings account to a regular savings account.
The regular savings account charges a $5 fee if you don't maintain a $300 minimum balance.
It's also not eligible for the annual savings bonus. That's something to think about if you have a checking account at a different bank.
The regular savings account pays the same APY as the LifeGreen Savings account, without the bonus. A $5 fee could easily cancel out any interest you earn.
Regions LifeGreen Savings Features
This account comes with most of the usual features you'd expect in a savings account.
That includes online and mobile account management, which is convenient.
You can also link your savings account to a Regions checking account as overdraft protection.
If you need to keep documents secure, a LifeGreen Savings account can come in handy.
You can get a 30% discount on one safe deposit box rental per account.
There's an extra 10% discount when you set up auto-debit of the annual fee through your Regions checking account.
How Often Can You Make Withdrawals From Your Account?
The biggest difference between checking accounts and savings accounts (aside from earning interest) is how you can access them.
Checking accounts typically allow an unlimited number of transactions, including checks, electronic transfers, and debit card purchases. Savings accounts don't play by those same rules.
Savings account withdrawals are subject to federal Regulation D guidelines. These rules limit you to six transactions per month from a savings account.
There's an exception for in-person withdrawals or withdrawals made at an ATM.
Banks can charge an excess withdrawal fee when too many transactions post to your savings account.
At Regions Bank, this fee is $3 per withdrawal in excess of three each month.
If you get into the habit of going over the limit each month, your savings account could be converted to a checking account.
The bottom line? Your best bet is to stick with using your savings account for saving and your checking account for everything else.
Are there any other fees to worry about?
Besides the excess withdrawal fee and the monthly maintenance fee, there are a few other charges to keep in mind.
If you're setting up a domestic or international wire transfer, for example, there are fees for incoming and outgoing transfers.
These can get expensive, depending on what type of transfer you're completing.
Regions Bank also charges smaller fees for miscellaneous services like cashier's checks, money orders, and paper statements.
You'll also pay additional fees for using non-Regions Bank ATMs to access your account.
The fee applies to transfers, inquiries, and withdrawals. That's on top of what the other bank might charge.
There's also a fee for transactions made at foreign ATMs. Unlike many online banks, you won't be reimbursed for any foreign ATM surcharges.
Regions Bank LifeGreen Savings Account Fees
| Type | Fee |
| --- | --- |
| Monthly Maintenance Fee | $0 |
| Excess pre-authorized withdrawals, transfers or checks | $3 each after the 3rd transaction each month |
| Statements with check copies &/or deposit slips only | $5/Statement |
| Incoming wire transfer (domestic) | $15 |
| Outgoing wire transfer (domestic) | $25 |
| Stop Payment Fee | $36 |
Compared Against Online Savings Accounts
The nice thing about banking with a traditional bank is that you can head to a branch when you have a problem or need to make a cash deposit.
An online bank doesn't offer those same conveniences.
They can make up for it, however, by offering higher APYs on savings accounts with much lower fees -- usually no monthly fees at all.
What you have to decide is which you value more: branch banking or maxing out interest on your savings.
Take a look at these online savings competitors to see what you might be missing out on by sticking with a brick-and-mortar bank:
Final Verdict: Is LifeGreen Savings the Best Choice?
A LifeGreen Savings account may seem like a no-brainer if you're already a Regions checking customer.
As long as you're comfortable with automatically transferring at least $10 a month from your checking to your savings, you can qualify for the annual savings bonus and avoid a monthly fee to boot.
As the online savings accounts mentioned earlier, however, it's possible to earn a higher yield on your savings without having to do all your banking in one place or get past any extra hurdles.
At the end of the day, an online savings account could help you grow your money faster if you don't need to use a bank branch.