Citibank Savings Account 2023 Review
Learn more about the Citi® Savings Account from Citibank find out whether other online savings accounts can allow you to earn more interest and avoid fees.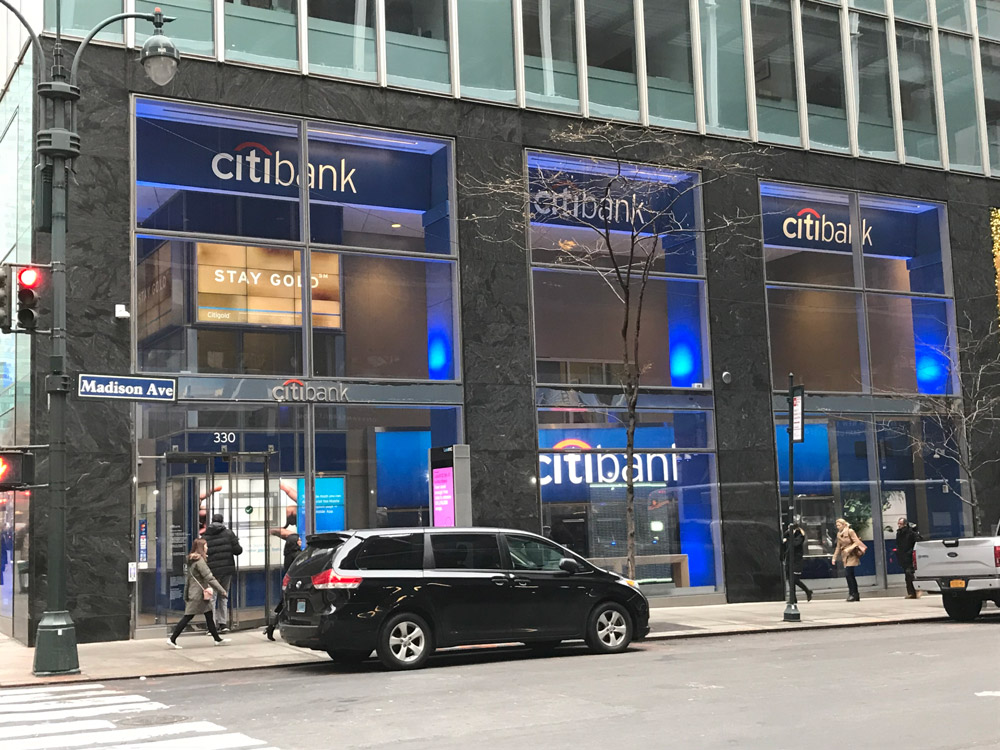 Citibank, New York
Your search for a savings account is likely to bring you to a big bank such as Citibank.
It offers a sense of security when you can walk to a physical branch and retrieve your money.
However, it might not be the best for your money as online savings accounts because they provide higher rates with lower fees.
The Citibank Savings Account is the most basic savings account available from Citibank and it is likely the standard option for people who are opening an account with the national bank.
Before you commit to this account, in this review learn more about its features and compare them to the top online savings accounts.
Citibank Savings Account Pros & Cons
Compare Savings Options
Be sure to check out more savings accounts worth considering:
Interest Rates Vary Based on Your Balance
The interest rate on your Citibank savings account is different depending on the account balance.
With a higher balance and/or a more premium Citibank account package, you'll earn a higher rate.
It also encourages you to leave the savings alone and let it grow.
The rate tiers are:
Below $10,000
$10,000 - $24,999.99
$25,000 - $49,999.99
$50,000 - $99,999.99
$100,000 - $499,999.99
$500,000 - $999,999.99
$1,000,000+
Regardless of the balance, however, the interest rates on the Citi Savings Account are not impressive. For lower balance tiers, you're likely to earn little to nothing on your savings.
Comparatively, the savings accounts offered by most online banks will provide much higher savings rates without the balance requirements.
If you seek faster growth of your savings, this Citibank savings account will not do the job.
Tip: Use an APY calculator to find out how fast your savings will grow.
Monthly Fees and Minimum Deposits to Worry About
This account has a monthly fee of $4.50. It can be waived if you maintain an average monthly balance of $500.
If you link your Citibank accounts, you can meet your balance requirement and avoid paying the monthly fee of $4.50 much easier.
Citibank Savings Account Fees
| Type | Fee |
| --- | --- |
| Monthly Maintenance Fee | $4.50 Maintain an average monthly balance of $500 to waive service fee. |
| Wire Transfer Fee | $25 |
Again, because of the number of accounts available that have no monthly fees, if you aren't able to meet the balance requirement, this account is not the right account for you.
With the low APY and the monthly service fee, you could end up paying in more than you earn in interest, which isn't going to help your savings whatsoever.
Also, this account requires a minimum deposit of $100, which can be a problem if you want to get started with a lower amount.
Many other bank accounts allow you to open a savings account with any amount and no minimum deposit requirement.
Comes With Standard Features
As you might guess, a savings account with Citibank comes with features you are commonly found with other banks.
For example, if you sign up for Safety Check, your savings account can serve as overdraft protection for your other accounts.
This can save you money in penalty fees and charges if you inadvertently go over your balance.
The overdraft protection feature works alongside another special feature included with this account, which is the ability to link your savings to other bank accounts, even those that are non-Citi accounts.
This account includes automatic save and transfer options that allow you to set up recurring automatic transfers to build your savings account faster.
It's easy to forget to add money to your savings account, but these features will transfer the funds you designate automatically.
Account Packages for Different Benefits
You can choose from five different savings account packages depending on your needs. Unlike other banking options, you don't have to go with one flat package. The package choices include:
Access Account
Basic Banking
The Citibank Account
Citi Priority
CitiGold
Each package includes different features such as an interest checking account and the option to link to a Citi account or another account with a different bank.
With these packages, you'll get different ways to waive monthly fees, among other benefits.
However, in the big picture, these account packages will likely serve little to boost your savings in the long run.
Citibank Savings Account vs. Competitors
So how does the Citi Savings Account compare with some of the top savings accounts? Find other whether or not you have a better option for your money:
Synchrony Bank High Yield Savings
It's difficult for any bank to compete with the savings account from Synchrony Bank.
This savings account pays one of the market-leading interest rates.
There is no minimum deposit requirement and no monthly fee for this account. Plus, it comes with an ATM card if you need to withdraw your funds.
Ally Bank Online Savings
The Ally online savings account offers one of the top APYs with no minimum deposit requirements and no monthly maintenance fee.
You can even open multiple accounts with nicknames for different savings goals. As one of the most trusted online banks, Ally is a safe bet for fast savings growth.
Goldman Sachs Bank USA High Yield Savings
The Goldman Sachs Bank USA High Yield Savings account provides the top online savings rate. It is sure to boost your savings the fastest.
There is also no minimum deposit requirement and no monthly maintenance fee to worry about. Furthermore, there are no transaction fees.
Online Savings Accounts Offer More
Citibank's savings accounts can't offer the kind of interest rates that are found with online savings accounts.
They struggle to provide meaningful growth to your savings. Even with balance-based interest rates, the Citibank Savings Account
has lower rates than a typical online savings account.
Plus, there is a monthly fee of $4.50 that you might end up paying if you can't maintain a balance of at least $500.
This account is ideal for people with large balances, who appreciate the access to a physical Citibank branch.
Otherwise, there isn't much else worth mentioning.
You can earn much more interest, no matter how small or large your balance is, with the best online savings accounts.
Your money will grow significantly faster because online banks don't have to pay for branches. Therefore, they can afford to deliver the highest savings rates without pesky monthly fees.
The top online savings accounts will offer savings rates that are up to 100x as much as what you'll get from the Citi Savings Account.