U.S. Bank Standard Savings Account 2023 Review
Find out whether the U.S. Bank Standard Savings Account is worth the interest rate and fees when compared to the top savings accounts from online banks.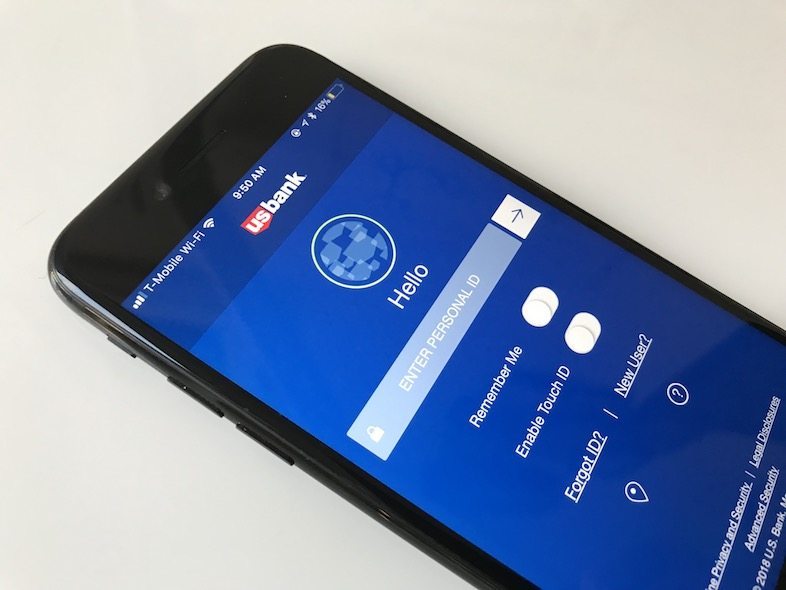 U.S. Bank Standard Savings Account Pros & Cons
Compare Savings Options
Be sure to check out more savings accounts worth considering:
If you're looking for the highest rates possible, it's online banks you want to consider.
Online banks often feature high yield savings accounts with much more competitive rates than regular banks.
The difference lies in the fact that online banks frequently have lower costs and can afford to pay savers more.
How Much Does the Standard Savings Account Cost?
Fees can eat a hole in your savings if you're not careful. Looking for an account that has as few fees as possible means you can hang on to more of your money.
The U.S. Bank Standard Savings Account has a $4 monthly maintenance fee. You do, however, have two ways to get around the fee.
First, you can maintain a $300 minimum daily ledger balance. This is your balance at the end of the business day, once any credits or debits are factored in.
The other option is to maintain a $1,000 average monthly collected balance.
U.S. Bank calculates this balance by adding the principal in your account for each calendar day in the statement period and dividing it by the total number of days in the statement period.
Having to pay $4 a month may not seem like much but it can add up if you don't have a large balance. Over a year, that's $48 of your savings that would go to fees.
If you normally keep a lower balance in your account, an online savings account might be better. Many online banks charge no monthly maintenance fee, regardless of how much--or how little--you save.
U.S. Bank Standard Savings Account Fees
| Type | Fee |
| --- | --- |
| Monthly Maintenance Fee | $4 |
| Excess pre-authorized withdrawals, transfers or checks | $15 |
| Statements with check copies &/or deposit slips only | $2/Statement |
| Incoming wire transfer (domestic) | $20 |
| Outgoing wire transfer (domestic) | $30 |
| Stop Payment Fee | $35 |
ATM and Excess Withdrawal Fees
Aside from the monthly maintenance fee, there are a few other charges to be aware of with the Standard Savings account.
You won't pay any fee when you use a U.S. Bank ATM but that's not the case if you're withdrawing money or checking your balance through another bank's machine.
In that scenario, U.S. Bank charges a $2.50 foreign ATM fee.
That's in addition to any fee the other bank might charge for using their ATM. If you withdraw cash fairly often, you'll need to keep an eye out for any ATM surcharges from other banks.
Another fee you need to know about is the excess withdrawal fee.
This fee kicks in when you make too many withdrawals from your savings account each month.
Under federal Regulation D, you're limited to six withdrawals monthly. Once you hit that limit, U.S. Bank can charge a $15 fee for any additional withdrawals.
Withdrawals or transfers made at a U.S. Bank branch or ATM don't count towards the limit.
If you make exceeding the six-withdrawal limit a regular habit, U.S. Bank can convert your savings account to an Easy Checking account.
This account has a higher monthly maintenance fee than the Standard Savings account.
Comparing U.S. Bank checking and savings account options can help you decide which type of account is best for your needs.
Using Your Standard Savings Account as Overdraft Protection
Overdrafting your checking account can be a real pain in the wallet.
Your bank can charge an overdraft fee for each transaction that puts your account in the red, up to a daily limit.
At U.S. Bank, you could get hit with as many as four $36 overdraft fees per day.
If you sometimes get in hot water with overdrafts, you can link your Standard Savings account to your checking account for overdraft protection.
If you overdraw your checking account, U.S. Bank will transfer money from your savings over automatically to cover it. Instead of paying $36 per overdraft fee, you'll pay $12.50 instead.
This fee is waived for Platinum Checking customers.
Just remember that the six withdrawal limit still applies.
If U.S. Bank is regularly transferring money from your savings account to your checking for overdraft protection, you run the risk of triggering the excess withdrawal fee.
Accessing Your Savings Account
You can always check your balance, make deposits or withdraw money from your savings account at a U.S. Bank branch or ATM.
Besides that, you can manage your account through mobile and online banking. You can even set up text and email alerts to monitor your account activity.
Are Online Savings Accounts Better?
Online banks can offer savers more benefits in terms of fewer fees and higher interest rates.
The catch is that you wouldn't have the same access to branches as you would with a traditional bank.
If that's something that matters to you, an online bank may not be a great fit.
On the other hand, if you're comfortable managing your accounts from your mobile device, then online banks are worth a look. Here are online savings alternatives to U.S. Bank:
UFB Direct Premium Savings
The UFB Premium Savings Account is offers savings rates that are tiered based on your balance -- you can earn a market-leading rate with a larger balance.
Savers who keep $25,000 or more in their accounts land the best rates.
You'll need $100 to open your account and there's no monthly maintenance fee.
Savers get free access to FinanceWorks, a cash management tool and you can deposit checks for free with the MyDeposit app. You'll also get a free ATM card for convenient cash withdrawals.
Synchrony Bank High Yield Savings
Synchrony Bank offers a rate that is substantially higher than what you'd get with the Standard Savings Account at U.S. Bank.
Rates are tiered and the more you save, the more interest you can earn.
There's no minimum balance or monthly service fee, which means you can open an account and fund it later.
There's also no excess withdrawal fee and you get a free ATM card. Synchrony Bank can, however, close your account if you abuse the six-withdrawal limit rule.
Goldman Sachs Bank USA Online Savings
Goldman Sachs Bank offers an online savings account that's similar to Synchrony Bank.
There's no minimum deposit to open an account and no monthly maintenance fee.
One difference is that the rates aren't tiered. You always earn the same high rate on any balance of $1 or higher.
That makes it a good choice for someone who wants to save a lot of money or maintain a smaller cash cushion.
Who Should Choose a U.S. Bank Standard Savings Account?
U.S. Bank describes the Standard Savings Account as being right for someone who's just starting out with savings, or someone who normally keeps a low balance in savings.
You might like this account if you just need a basic place to put your savings and you're not too concerned about the monthly maintenance fee or the low yield on deposits.
On the other hand, the rates at online banks look a lot more attractive by comparison. The fact that these accounts have no monthly maintenance fee is a bonus.
Ultimately, what you have to decide is whether you're willing to trade off having a branch you can visit for higher rates.
If maxing out your interest is a priority, than any of the three online savings accounts mentioned earlier outshine the U.S. Bank Standard Savings Account.