Union Bank Regular Savings Account 2023 Review
Learn the details of the Union Bank Regular Savings account and see how it compares to the best savings accounts from online banks.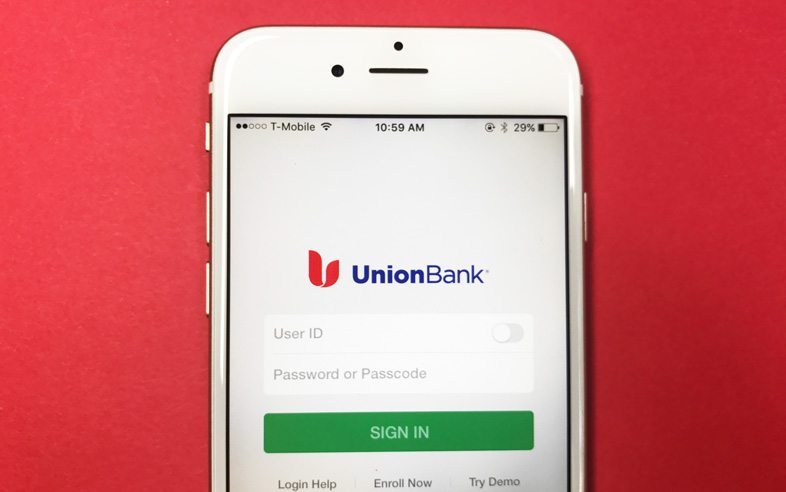 Compare Savings Options
Be sure to check out more savings accounts worth considering:
This account works much like any other savings account. Interest is compounded daily and paid quarterly.
Opening an account is pretty straightforward. You can set up your account at a Union Bank branch, or online.
The $50 minimum opening deposit is a lot less than what some banks require.
For example, some online banks expect you to have anywhere from $500 to $2,000 to open a savings account.
The difference is that online banks may pay a much higher annual percentage yield on what you save.
If you're brand-new to saving, the $50 threshold that Union Bank sets may look a lot more attractive.
Union Bank describes the Regular Savings account as being designed for short-term goals.
For example, you might want to save $2,000 to take a vacation or $1,000 for holiday shopping.
That doesn't mean you can't use one of these accounts for long-term goals, though.
The main question to be concerned with if you're saving for the short or long-term is how much interest will your savings earn?
Union Bank Regular Savings Interest Rates: How Do They Compare?
Some banks tier the interest paid on savings accounts.
For instance, you might earn one APY if you save $5,000 or less, a higher APY if you save between $5,000 and $15,000, or yet another higher APY for saving more than that.
Union Bank doesn't do that. Instead, all savers who choose the Regular Savings account earn the same APY, regardless of balance.
Now, just how competitive is the rate, you might be wondering.
When you compare it to other traditional banks, it's in line with what many of them offer. That is, the APY is very low.
You could have $1 million in your account and you'd still earn the same APY that you would if you had $1 saved.
That's not very encouraging if you're hoping to earn a higher rate on your savings. For that, you might need to think about saving with an online bank instead.
Online banks are positioned to offer better yields on savings owing to their lower overhead costs.
Minimum Balance Requirements and Fees
Beyond the $50 you need to open your account, there's no minimum balance required to keep it open.
There is, however, a monthly service charge that applies if you don't meet one of two requirements.
The fee itself is $4 per month. That's the same regardless of whether you choose paper or online statements.
If you're only earning a dollar or two in interest each month, the fee could actually put you in the hole.
As for getting around the fee, here's how you can do it:
Maintain a minimum daily ledger balance of $300 or more in your account.
Make at least one deposit of $25 per month.
Not only is the deposit option a simpler way to avoid the service fee but it can help you get in the habit of saving regularly.
Depositing $25 per month regularly adds up to $300 a year.
If you haven't started building an emergency fund yet, making a consistent effort to save could help you reach that goal.
Are There Any Other Fees to Consider?
Besides the monthly service charge, the Regular Savings account does have some other fees.
The one you need to be most aware of is the excess withdrawal fee.
A little aside about savings accounts if you're not familiar with how they work.
Savings accounts are regulated under federal Regulation D.
This rule limits the number of withdrawals you can make from your account each month to six.
But what happens if you go over that limit? Your bank can do two things: charge you an excess withdrawal fee, and/or convert your savings account to a checking account.
Both can be bad news but the fee may be particularly painful if you have multiple excess withdrawals.
Union Bank charges a $15 fee for transactions in excess of six each month. This fee applies to specific types of transactions, including:
Deposit overdraft protection transfers to a linked Union Bank checking account
ATM card purchases or payments
Pre-authorized transfers
Online bill payments
Online and mobile transfers
Automatic transfers to a Union Bank deposit account
Telephone transfers
Now here's the real shocker. As if the $15 fee wasn't bad enough, Union Bank can charge you up to five of these in a single month.
That's $75, which can make a big dent in your savings.
The best way to avoid this fee is to use your checking account for purchase, bill payments and transfers and reserve your savings account for saving only.
Of course, if you do have to dip into savings occasionally, remember to keep track of how often you do so so you don't end up being surprised by the fee.
Union Bank Regular Savings Account Fees
| Type | Fee |
| --- | --- |
| Monthly Maintenance Fee | $4 |
| Excess pre-authorized withdrawals, transfers or checks | $15 each |
| Statements with check copies &/or deposit slips only | $2/Statement |
| Outgoing wire transfer (domestic) | $20-$45 |
| Stop Payment Fee | $30 |
Are Online Savings Accounts Better?
No savings account is perfect but there are some good reasons to consider moving your money to an online bank.
Aside from potentially paying much higher interest rates on savings, online banks may charge less in fees.
And some have a low minimum deposit to open an account, or none at all.
The catch, of course, is that you're giving up the convenience of being able to do your banking at a branch.
If that's not a deal breaker, an online bank could be a good fit.
In addition to interest rates and fees, look for:
ATM access
Online and mobile banking features
Rate consistency
Bank health
Union Bank May Fit Some Savers Better Than Others
The Regular Savings account doesn't offer much in the way of interest so it's really better for savers who just need a safe place to park their cash, or aren't ready to make the leap into online banking.
If you don't have any qualms about managing your account online or from a mobile device, we'd suggest taking a second look at the online banks mentioned here.
All offer a way to max out your interest earnings with minimal fees.