The Best Savings Accounts in California for 2023
Find out which banks offer the best savings account in California, especially comparing local banks and online banks based on fees and interest rates.
.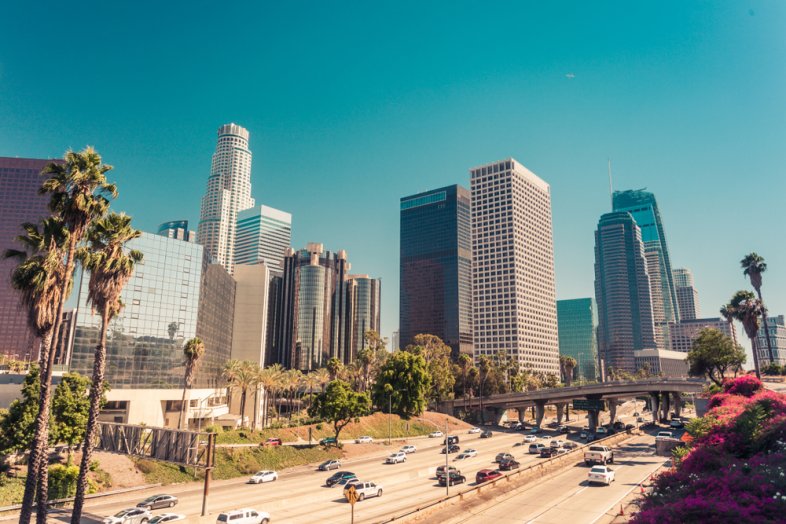 As one of the biggest states in the U.S., California is also home to many of the country's largest banks.
This means you have plenty of options when searching for savings accounts.
The tough part:
Picking the right savings account for your needs.
From big financial institutions to small community banks, California has it all. We've analyzed the savings accounts at the 50 largest California banks (based on deposit market share) to find the best savings accounts available in your local area.
Then, compare them to savings accounts from online banks, which may be more suitable for you.
The Best Savings Accounts in California
First Republic Bank
First Republic Bank's Passbook Savings account is a fine savings account but is clearly targeted towards people who have a good amount of money to commit to their account.
To start, you must make a $500 opening deposit, which can be difficult for many people. You cannot open the account with less than $500.
Once the account is open, there is no minimum balance requirement and no monthly fee.
The interest rate that you'll earn varies with the balance of your account, with a balance of $1 million serving as the requirement for the best available rate.
CIT Bank
The CIT Bank Premier High Yield Savings account offers a good rate of interest in a savings account that charges no monthly fee.
To open the account, you must make a $100 minimum deposit.
After that, you don't have to worry about maintaining any sort of minimum balance to keep the account open.
One perk of the account is that you can open it in-person or online and that you can easily manage it from the CIT Bank website or mobile app.
How we picked
MyBankTracker applied a methodology when choosing the best savings accounts in California. Our top recommendations were selected based on a thorough analysis of savings accounts offered by the top 50 banks by deposit market share in California (based on FDIC June 2023 data)--with a physical presence in major cities including Los Angeles, San Diego, San Jose, San Francisco, Fresno, and Sacramento.
We focused our choices on savings accounts with low monthly maintenance fees, the least demanding requirements to waive these fees, the bank's ATM network, excess withdrawal fees, and any other convenience features.
Online Savings Accounts are Available Nationwide
Though their personalized, friendly service can sound quite appealing, don't go straight for a local bank.
You should consider all of the options available to you, including online banks.
Online banks are available to anyone with a U.S. mailing address and tax ID number, which makes it easy to take advantage of their unique benefits.
Earn more interest
One of the best-known advantages of online banks is their interest rates.
Online savings accounts can pay 10 to 100 times the interest that brick and mortar banks are able to.
There's one reason for this huge difference in interest rates: costs.
Online banks are much cheaper to run than traditional banks. They don't have to worry about paying for an ATM network or bank branches, hiring tellers, paying for security, and the like.
Instead:
They can operate out of one or two central offices and pass the savings on to their customers.
Not encouraged to spend
When you have extra money in your bank account, it's easy to give in to the temptation to spend it on something fun, even if you have a specific goal in mind.
If you put your money in an online savings account, it's one step further removed from your day to day life.
You won't walk past your bank's ATM or branch and be reminded of your savings account balance, simply because there won't be any ATMs or branches to pass.
Out of sight means out of mind, which means less temptation to spend.
Better Mobile Experience
Every modern bank offers mobile and online banking experiences, but for online banks, these are the only way they interact with their customers.
Because of this, online banks tend to have better banking features apps and websites.
FDIC Insurance
Online banks, just like traditional banks, have FDIC insurance.
This means that the money you deposit to your online savings account is as safe as it can be.
The FDIC offers coverage on up to $250,000 per depositor, per account type at covered banks.
If your online bank shuts down, the FDIC will reimburse you for any amount lost, up to the $250,000 limit.
National Bank Savings Accounts in California
National banks tend to offer one major perk: they offer the same accounts and experience regardless of where you live and interact with the bank.
This is good for people who wind up moving or who need to travel frequently because they'll get a banking experience that they're used to.
This perk is also a drawback for many people, particularly those who don't travel or move.
Because they offer the same experience everywhere, national banks don't tend to be able to cater to local needs in the same way that local banks can.
Pros and Cons of Local Banks
Local banks offer a number of advantages when compared to their larger, national competitors.
One perk stands out above the rest: personalized service.
If you work with a local bank, it's much easier to walk into a branch and see a face that you recognize.
You'll also probably have a better chance of talking to someone in person if you have trouble with your account or need some form of help.
Bigger banks aren't able to provide the same level of familiarity and service.
Of course, nothing is perfect.
Due to their small size, local banks can't provide the high level of convenience in the way that larger banks are able to -- through more branches and in-network ATMs.
Advantages and Disadvantages of Savings Accounts from Local Banks
Benefits
Drawbacks

Lower fees than national banks (but not always)
Personal service for account management

Smaller branch and ATM networks
Interest rates are not the highest available
The Largest Banks in California
The largest banks in California, by deposits, are:
This list has a combination of both local and national banks. If you live in California and want to work with a local bank, some of your best options are:
First Republic Bank
CIT Bank
BBVA
You may also want to look into credit unions or online banks.
What Kind of Account is Right for You?
If you're still unable to decide between an online savings account and one provided by a traditional bank, you should consider these questions.
They might help you make your decision.
Are you already able to use online and mobile banking more?
People who love technology and generally have no trouble adopting the latest gadgets and trends should have little trouble working with an online bank.
If you often have trouble working your smartphone or adapting to new technology, you may a learning curve to deal with if you opt for an online savings account.
How often do you really visit a branch?
If everyone at the bank knows your name because you're dropping by multiple times a week to make deposits or withdrawals, you might want to stick with a bank that has a physical presence.
If you're the type that does all of your banking at an ATM, then an online bank will be a natural fit.
What does customer service mean to you?
With an online bank, your only way of getting help will be to start an online chat or to call a support line.
If you prefer getting help face-to-face, you might want to stick with a traditional bank.
If you don't mind online support or phone calls, an online bank won't be a problem in the event that you run into trouble with your account.
Most Important Features of a Savings Account
Choosing the right savings account can be difficult and overwhelming. If you're having trouble deciding, these are the factors that you should be comparing.
Interest
One of the primary reasons to open a savings account is to earn interest on the money that you deposit.
Different banks pay different rates of interest, so you want to look for the account that pays the highest rate.
The truth is:
Settling for a lower rate is just giving up free money.
Fees
Many banks charge fees on their savings accounts unless you meet certain requirements.
Without a doubt:
These fees eat into your balance and make it hard to build your savings and reach your goals.
Look for accounts that don't charge any monthly fees. If you must choose an account with a fee, make sure that you can meet the fee waiver requirements easily.
And, the other fee to watch out for is the excess withdrawal fee, which is the next most prominent fee related to savings accounts.
Access to Your Money
Sometimes, something comes up and you need quick access to your money.
Look for banks that make it easy to get to your savings when you need it.
Things like unlimited withdrawals or free ATM cards are a good way to know that getting your savings won't be a hassle.