First Republic Passbook Savings Account 2023 Review
Learn about the details of the First Republic Bank Passbook Savings account, a very traditional savings option. Compare it to online savings accounts.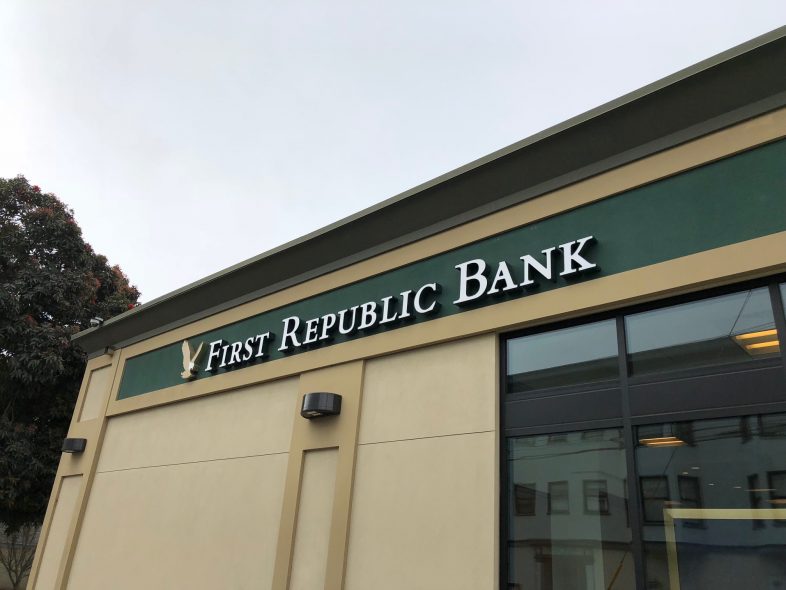 First Republic Bank
Online or traditional bank? That's the first question you might have when you're on the hunt for a new savings account.
Brick-and-mortar banks offer convenience, but online banks often take the lead when it comes to lower fees and better rates on deposits.
Passbook savings accounts are another option. They're not as common as other types of savings accounts, but there are banks that offer them.
First Republic Bank is a traditional bank headquartered in San Francisco, with over 70 locations in northern and southern California, New York, Massachusetts, Connecticut, Florida, and Oregon.
If you live in one of those states, you could open a Passbook Savings Account to grow your money.
But, is this type of savings account right for you? Learn how passbook accounts work and what First Republic Bank offers savers.
In this First Republic Savings Account review, we'll compare rates, fees, and services to other national and online banks.
Compare Savings Options
Be sure to check out more savings accounts worth considering:
How the Passbook Savings Account Works
Passbook savings accounts differ from online and traditional savings accounts in one important way. You need to have a passbook to make deposits or withdrawals to your account, which means you always have to visit a branch for those transactions.
The Passbook Savings Account from First Republic is no different. You'll need to go to a branch to add or withdraw money. You don't get an ATM card with your account either.
That may not be convenient if you like having an ATM access to your savings, or you prefer using mobile deposit to make deposits. But, there is an upside.
Having to visit a branch to make withdrawals can make it less tempting to drain your savings unnecessarily. That can help you stay on track with your savings goals.
How Much Do You Need to Open a Passbook Savings Account?
While there are some savings accounts you can open with as little as $1, First Republic sets the bar a little higher.
You'll need at least $500 to open a Passbook Savings Account. That's not a huge amount, so this account isn't out of reach if you're just starting off with saving. That's a big difference from over savings options.
For example, First Republic Bank also offers a Money Market Savings Account. By comparison, you need at least $5,000 to open one of those accounts.
Accessing Your Passbook Savings Account
Again, you'll have to go to a branch to make a deposit or withdrawal. But, you can check your account any time through First Republic online and mobile banking.
Here's the catch, though: you can only view your balance. You can't transfer money between your Passbook Savings Account and another First Republic account.
You also can't schedule bill payments from your account. That makes this account better suited for someone who wants to park their money for the long haul.
If you need those features, you may want to consider First Republic's Money Market Savings Account instead, which allows for unlimited ATM withdrawals and limited online and phone transfers.
You don't get any checks with the money market account, though. You'll still need a checking account to make check payments.
Passbook Savings Interest Rates
First Republic offers passbook savers variable interest rates on deposits. Rates are tiered, based on your balance. The more you save, the more interest you earn.
The rates are competitive for a brick-and-mortar bank. There are a lot of traditional banks that don't come close to offering what First Republic does on savings.
Compared to what you can find at some online banks, however, the rates look a little less appealing.
The rates are slightly higher for the Money Market Savings Account but that may not matter if you can't meet the $5,000 minimum opening deposit. And, that account has a $25 monthly fee if you don't meet the minimum balance requirement.
If you're looking for high interest, you may want to consider First Republic's CD accounts. Their CD options feature better rates, but the trade-off is you're locking up your money for a set period of time.
Fees
Fees are the bane of a saver's existence. Every penny you pay in fees takes away from the interest you're earning.
The Passbook Savings Account has no monthly service fee or minimum balance requirement to meet. You can, however, still be charged fees for certain services.
Some of the fees to watch out for include:
$10 fee for returned deposit items
$10 fee for statement copies
$10 fee for cashier's checks
$10 excess withdrawal fee
That last one is important because it's often the easiest one to trigger by accident.
Federal Regulation D limits you to six withdrawal transactions per month from a savings account. If you go over six, the bank can charge you a fee and/or convert your savings account to a checking account.
First Republic tacks on a $10 fee for every withdrawal over six from your savings account. That can really eat into your savings so it's best to leave your money alone unless you really need it.
And if you do have to make withdrawals from savings, keep track of them so you don't run the risk of getting a fee.
Compared to Other Savings Options
Choosing a savings account is a big decision and there are a lot of factors to consider. The goal is to pick an account that fits your needs and savings goals.
We've included some savings alternatives to consider here. As you search for a savings account, remember to think about what's most important to you. That might include:
Fees
Fees are a big deal for savers and if you're going to pay a fee for a savings account, it needs to be justified. Otherwise, you're just handing over your money to the bank for nothing.
Look at what banks charge for monthly maintenance or service fees, as well as excess withdrawal fees. That can give you an idea of what a savings account might cost.
Interest rates
After fees, turn your focus to the interest rates. The point of saving is to grow your money and it's easier to do that when you're earning a higher interest rate. As you look at savings accounts, check out whether the rates are tiered.
Look at whether there's a minimum balance required to earn interest. And compare rates between banks to see which one has the most competitive rate.
Minimum opening deposit
One savings account may be a better fit on another, based on how much you have to get started saving. If you're brand-new to saving, you'll probably want an account with a lower minimum deposit.
On the other hand, if you're moving your savings from one bank to another, you might be able to get an account with a higher minimum deposit. That could also qualify you for accounts that offer higher interest rates.
Convenience and access
You might be saving money but at some point, you may need to withdraw some of it. It's important to know what your options for doing that are.
An online bank, for example, might limit you to making transfers between banks.
A traditional bank may give you an ATM or debit card for your savings. The same goes for making deposits. If you like mobile deposit, that's a feature you'd want to make sure you have with a savings account.
Extra features and benefits
Some banks offer incentives to get you to choose their savings account.
For example, you might get a rate boost if you already have a checking account and open a savings account.
Or, having a savings account might open the door to a rate discount on loans. Those extras may seem less important than fees or interest rates, but they're worth checking into.
Should You Open a Passbook Savings Account?
The Passbook Savings Account from First Republic has its pros and cons.
If you want a way to save and earn interest without being tempted to spend your savings, this account could work for you. Having to drive to a local branch to withdraw money could be enough of an obstacle to convince you to leave your savings alone.
On the other hand, this account isn't available to everyone. You have to live in an area where First Republic has a branch to open an account and use it.
That, and the potential to earn more on interest from another bank are good reasons to do some comparison shopping before you decide on a place for your short- or long-term savings.