Chase Customers Get Free FICO Credit Scores
Find out how you can check your FICO credit score for free from Chase. It's becoming a more common credit card benefit.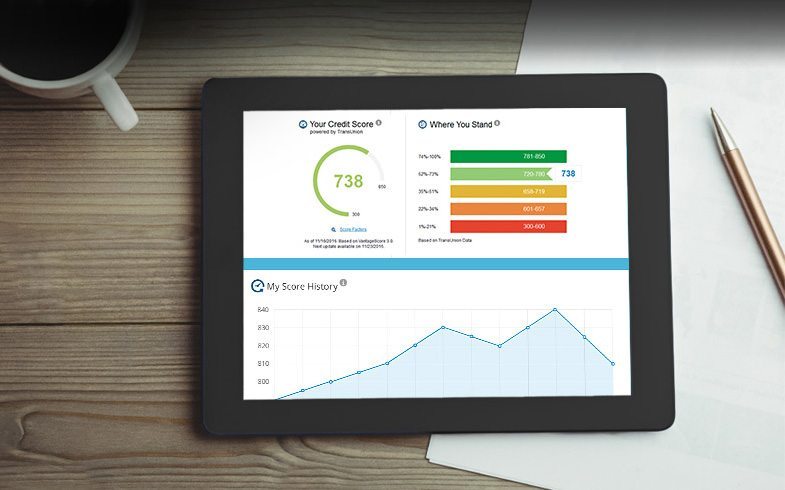 Your FICO credit score can have a lasting impact on your finances and your life.
As the most popular credit score used by U.S. lenders, it is important to track FICO score when you're applying for loans.
Chase, one of the biggest U.S. credit card companies, allow some credit card customers to check their FICO scores for free on a monthly basis.
Chase Slate seems to be the most appropriate Chase credit card to offer free FICO scores because the card is best for people who are looking for a better way to manage their debt.
The Chase Slate tends to have introductory offers are great for anyone who is trying to reduce their debt.
As the customer reduces his or her debt, the resulting boost in the FICO score will serve as further motivation to keep making payments -- a win-win situation. It's a win for the customer who gets free credit scores. It's a win for Chase when a customer is less likely to default.
What About Chase Credit Card Customers?
It's great that Chase Slate card customers are getting free FICO scores. But, what about customers that carry other popular Chase credit cards?
Chase Sapphire Reserve
Chase Sapphire Preferred
Chase Freedom
Chase Freedom Unlimited
Unfortunately, other Chase credit card customers do not have access to the same free FICO credit score program that is available through Chase Slate.
Free FICO Scores Become More Common
Barclaycard and Discover were among the first major credit card issuers to provide free FICO scores through online banking and monthly statements.
Other major credit card issuers, including American Express, Bank of America, and Citi, also offer free FICO credit scores to credit card customers.
They make up part a growing list of card issuers that empower customers with this crucial piece of personal financial knowledge.
When you notice a major drop in your credit score that wasn't caused by any action on your part, it's an alert that warrants investigation.
Your FICO score doesn't give details about your credit accounts so you'll have to turn to your credit reports for this type of information.
You can get your credit report from each of the three major credit bureaus -- Equifax, Experian, and TransUnion -- per year for free through AnnualCreditReport.com (a government-sanctioned website).
Tip: Don't have free access to FICO credit scores? You can use free credit-monitoring sites like Credit Karma, Credit Sesame, and Quizzle, all of which provide monthly non-FICO credit scores. You can still use these scores to track the changes in your credit.
As more and more financial institutions give out free FICO scores to credit card customers, it is quickly becoming a standard credit card perk.
Chase Offers Free Credit Score (Non-FICO) to Anyone
Chase runs a separate credit score program that is free and available to everyone. You don't have to be a Chase customer.
However, the score that you receive is not a FICO credit score. It is a VantageScore 3.0 credit score, which is based on the data on your TransUnion credit report.
Although this credit score isn't used as much by lenders, it can still be very helpful. Use it with the purpose of monitoring the changes in the VantageScore 3.0 score. It is very likely that the changes are also happening to your FICO score.