The Best Savings Accounts in Colorado for 2023
Find out which local banks in Colorado offer the top savings accounts to its residents and then compare them to online banks, which offer higher savings rates.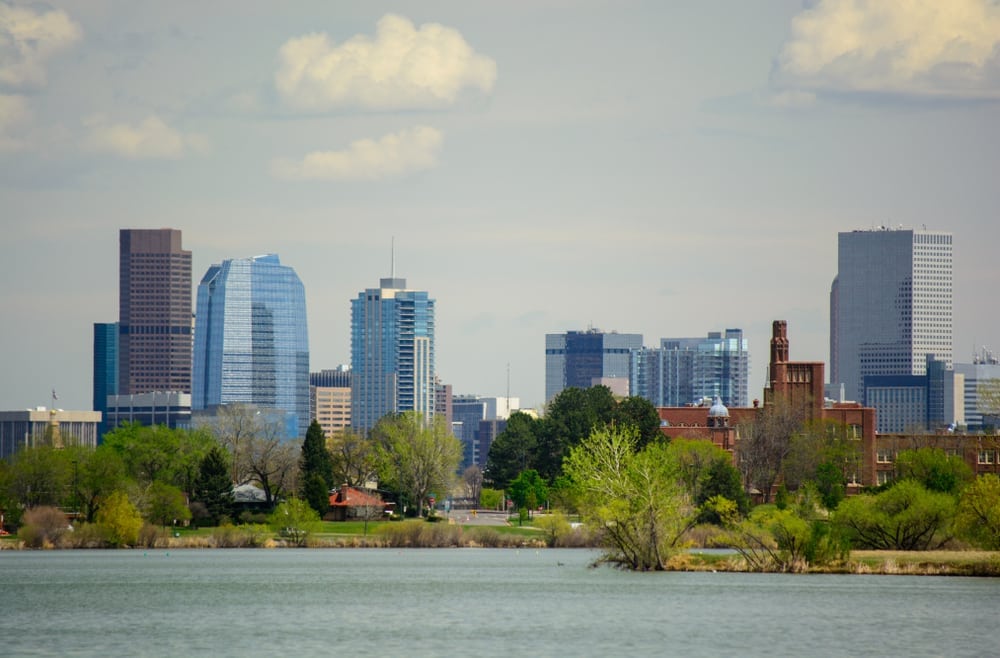 Colorado, home of the Rocky Mountains, is home to more than 5.5 million Americans. Many national and regional banks operate in the state.
One of the most important banking services offered by banks in Colorado is the savings account. In fact, savings accounts are the second most popular type of bank account in the United States.
Savings accounts accomplish two things. It gives people a way to store their extra money without subjecting it to the risk of loss or theft.
They pay interest on the money that you deposit, giving you a way to grow your money. Savings accounts are also easy to get cash out of, so you can use them to store emergency funds.
If you live in Colorado and need to open a savings account, this article will discuss the options available to you.
The Best Savings Accounts in Colorado
First National Bank of Omaha Savings Account
The First National Bank of Omaha Savings Account gives people who are just starting to save a good way to build their savings.
One of the biggest benefits of the account is that there is no minimum deposit to open the account. You can even open the account before you have money to save, providing absolutely no opening deposit.
Once the account is open, there's no monthly fee and no minimum balance to maintain. You'll earn interest no matter what your account's balance is. If you also have a First National Bank checking account, you'll earn even more interest on your savings.
How we picked
MyBankTracker applied a methodology when choosing the best saving accounts in Colorado. Our top recommendations were selected based on a thorough analysis of savings accounts offered by the top 50 banks by deposit market share in Colorado (based on FDIC June 2023 data)--with a physical presence in major cities including Denver, Colorado Springs, Aurora, Fort Collins, and Lakewood.
We focused our choices on savings accounts with low monthly maintenance fees, the least demanding requirements to waive these fees, the bank's ATM network, excess withdrawal fees, and any other convenience features.
Online Savings Accounts are Available Nationwide
If you don't want to work with a national chain of banks, local banks aren't the only option available to you. Online banks have grown in popularity in recent years, and their savings accounts have become particularly popular.
The reason for this is that brick and mortar banks have raised their fees and reduced their interest rates over the past decade. Customers often wind up paying more in fees than they earn interest.
Online banks have bucked this trend, paying great interest rates and charging low or no fees.
Higher savings rates without the fees
Even a small difference in the interest rate or fees for your account can have a huge effect on your savings account's value. The effects of interest and fees compound as you keep your savings in the account for longer periods.
Choosing an online bank will greatly accelerate the growth of your savings.
Online savings rates are likely to be hundreds of times as much as what you'll get at a bank with physical branches.
Start savings with less
Another significant benefit of online banks is that they make it easy to start saving.
Most traditional banks require that you save up $50 or $100 before you can open a savings accounts. Online banks have much lower minimum deposit requirements.
Often, you can open an account with just a penny, making it easy to start saving.
The same FDIC insurance
Online banks are often perceived as less safe than brick and mortar banks. Giving money to a bank you can't see may feel unusual, but the good news is that online banks are perfectly safe.
The Federal Deposit Insurance Corporation insures all banks in the United States, whether they operate physical branches or exist solely online.
The FDIC will insure up to $250,000 per person per account type at a bank. If you deposit money to an online savings account and the bank is later unable to return your money to you, the FDIC will reimburse you.
Make savings the priority
Some people may think it is inconvenient that it is more difficult to withdraw your cash from an online bank.
While it may pose a slight hurdle, it also discourages the temptation to spend funds that you should be setting aside for a savings goal.
Best Savings Accounts in Colorado
Local banks have two advantages over national banks.
Getting personal
One benefit is that local banks can provide personalized service to their customers. Picture the following scenario.
You visit a local restaurant or bar regularly. Over time, you get to know the staff and they get to know you. The staff at the restaurant will get to know you and offer you recommendations based on your tastes. They may also be able to give you special deals because you are a regular customer.
Employees at local banks have fewer customers to deal with and will get to know you and your financial situation.
Over time, they can provide personalized advice and maybe give you occasional deals that can help you.
The right products
Another benefit is that local banks can focus on helping local customers. National banks have to offer features that will be generically useful to people around the country.
Local banks can offer specialized features and bonuses that appeal to local customers. They can avoid wasting money on features that people won't use while providing significant value through features that will be used.
There is one disadvantage to using a local bank. If you ever travel, you'll have to use another bank's ATM to access your money.
National banks have national networks of branches and ATMs that you can make use of.
Similarly, if you move, you'll have to change to a new bank since there won't be any branches of your existing bank near your new home.
Advantages and Disadvantages of Savings Accounts from Local Banks
Benefits
Drawbacks

Lower fees than national banks (but not always)
Personal service for account management

Smaller branch and ATM networks
Interest rates are not the highest available