The Best Savings Accounts in Massachusetts for 2023
Learn about the best savings accounts offered by national and local banks in Massachusetts and how they compare to the best online banks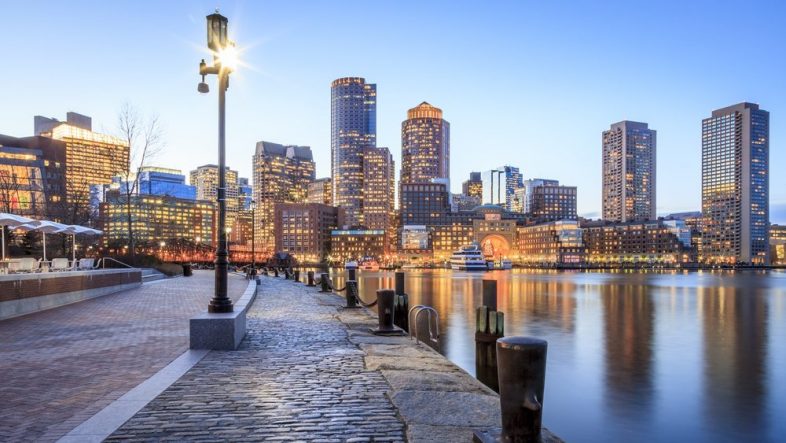 If you're looking for the best savings account in Massachusetts, this article will break down some of your choices.
Best Savings Accounts in Massachusetts
Citizens Bank
Citizens Bank offers a number of different savings account options. Anyone can open a Green Savings Account, but with a higher balance, you can open a Platinum Checking or Platinum Plus Checking Account, which qualifies you to open the corresponding savings accounts.
The Platinum Savings account offers more interest than the Green Account. The Platinum Plus Savings Account offers yet more interest. To earn the most interest, you'll want $25,000 in total balances across your accounts.
Eastern Bank
Eastern Bank offers a single savings account and money market account to its customers. The money market offers a better rate than the savings account. To earn the best rate, you'll need to keep a hefty $100,000 in the account.
Rockland Trust
Rockland Trust offers three savings account options: free savings, money market, and complete money market savings. The free savings account offers a paltry interest rate, but the money market accounts charge fees or have eligibility requirements.
You'll need a $2,500 balance to avoid fees on the money market account. You'll need a Rockland Trust Complete Checking Account to be eligible for the corresponding money market account. You'll need a $25,000 combined balance to avoid fees on that account.
Middlesex Savings Bank
As its name implies, Middlesex Savings Bank primarily serves customers in Massachusetts' Middlesex County.
The basic savings account pays a flat rate, but the Freedom Platinum Money Fund account pays an interest rate based on your balance. You'll earn the best rate if your balance exceeds $100,000.
How we picked
MyBankTracker applied a methodology when choosing the best savings accounts in Massachusetts. Our top recommendations were selected based on a thorough analysis of savings accounts offered by the top 50 banks by deposit market share in Massachusetts (based on FDIC June 2023 data)--serving major cities including Boston, Worcester, Springfield, Cambridge, and Lowell.
We focused our choices on savings accounts with low monthly maintenance fees, easy-to-meet requirements to waive these fees, the bank's physical branch and ATM network, excess withdrawal fees, and any other convenience features.
The Best Rates Are at Online Savings Accounts
Though nearby banks might have great accounts to choose from, they're not your only choice. Anyone can open an online savings account and use it from anywhere in the country.
In many cases, online banks' unique strengths make them a much better choice.
Low Fees, Great Rates
One thing that gives online banks an advantage over most local banks is their low fees and great interest rates.
One of the most expensive parts of running a bank is paying for physical branches. The bank needs to pay rent on the location, pay utility bills, cover security, and pay employees to staff each location. That forces them to offer less interest or to charge higher fees.
Online banks can centralize their operations because they don't run physical locations. That means they cost a lot less to run. They can then pass those savings on to you.
An additional benefit of online banks' lack of branches is that need to invest in a great online experience. Small, local banks might not have the best online banking experience. Because online banks rely on their website and apps for all of their banking services, they make it easy for you to do your banking from anywhere.
Out of Sight, Out of Mind Makes It Easy to Save
Another benefit of using an online savings account is that they can make it easier, psychologically, to save. If you drive past a branch of your bank on a regular basis, you'll have it in mind more often. When you're thinking about your bank, you may be more tempted to use the money in your account to buy something fun.
Online savings accounts make deposits easy thanks to features like mobile check deposit. Once the money is in the account, it'll be out of mind, making it easier to let the balance grow.
Online Accounts Safety Through FDIC Insurance
The most important aspect of a savings account is its safety. You can't call something a savings account unless you know it'll keep the money in it safe.
Understandably, many people are more wary of online banks than any local Massachusetts bank.
Thankfully, the Federal Deposit Insurance Corporation protects accounts at both types of banks equally. Just because the money is at an online bank doesn't mean it is less secure.
The FDIC insures up to $250,000 per depositor, per account type at a financial institution. This means that your savings accounts are insured up to $250,000. If you deposit money at a bank and the bank later closes or becomes unable to return your deposits the FDIC will reimburse you.
If you need to keep lots of money safe, you could open a savings account and a checking account at the same bank. If you keep $250,00 in each account, it will all be insured.
So long as a bank is FDIC-insured, your money at that bank is safe. It doesn't matter whether it's an online bank or local bank.
The Best Savings Accounts in Massachusetts
National banks offer standard rates and fees on their accounts regardless of where the account was opened. Some local banks work to provide more attractive options to get customers to choose a local operation.
Advantages and Disadvantages of Local Banks
Local banks excel at providing personalized service. You can walk into any branch to meet with someone face-to-face to get help with your account. The downside of local banks is that they often charge higher fees than other banks.
What Kind of Account is Right for You?
If you want to know whether you should open an account at a local Massachusetts bank or an online bank, there are a few questions you should ask yourself.
The first question you should ask is whether you're comfortable with mobile/online banking, and technology in general. If you regularly use your phone to pay friends or make transfers online banking should be a cinch.
Similarly, if you keep up with new technology, online banking will be easier to pick up. If you prefer the old style of doing things, online banking might be difficult.
The second question to ask is how often you walk into a branch of your current bank. You might be surprised at how infrequent it is. However, if you go to the bank a lot, you might want to choose a local Massachusetts bank.
The last question to ask is what you're missing out on. Are you willing to pass up the better interest rates on online accounts just to use a local bank?
Most Important Features in a Savings Account
If you choose the right savings account, it can help provide that extra push that will help you save more. With so many choices available, it's easy to be overwhelmed. Once you've found a few banks that offer savings accounts, you should use these factors to compare the accounts.
Interest
Interest is one of the most important parts of a savings account.
Next to keeping your money safe, earning interest is the biggest reason to open a savings account. In fact, the interest rate can be what prevents your savings account from causing you to lose money.
Banks pay interest because any time you make a deposit, you're actually making a loan to the bank. The bank will take the money you've deposited and combine it with deposits from other customers. It will then use that money to offer loans or make investments. It will charge interest on those loans and earn money from those investments.
Some of that money is returned to you as interest. The rest is used to pay for the running of the bank.
What makes interest rates so important is inflation. Inflation is the process that causes the money to lose value over time. If you've ever noticed a product becoming more expensive over time, you've seen the effect of inflation.
To keep your savings account from losing value, you'll need to earn an interest rate equal to the inflation rate. If you earn a lower rate your account is actually becoming worth less over time.
Fees
Fees are becoming more and more common in bank accounts. Of course, you should try to avoid fees as much as possible with your savings account. After all, is the account really safe if the money in it is being eaten up by fees?
Be aware of any requirements, like maintaining a minimum balance, that you need to meet to get fees waived. Ideally, you should find an account that doesn't charge a monthly fee at all.
Access to your money
The final thing to think about is how you'll access your money.
For local Massachusetts banks, it's easy. Just walk into a branch and ask for a deposit.
Online banks can make it more difficult. Some online savings accounts let you make withdrawals from ATMs, but many don't. You might be forced to transfer money to another account to make a withdrawal.
People with primarily digital finances won't have issues with this, but cash users should pay close attention to how they'll be able to withdraw their savings.