KeyBank Active Saver Savings Account 2023 Review
Find out whether the KeyBank Active Saver Savings Account is worth opening to help you build your savings. Learn about its fees, interest rates, and financial management features. Compare it to some of the top savings accounts offered by online banks, which tend to charge fewer fees while offering higher savings rates.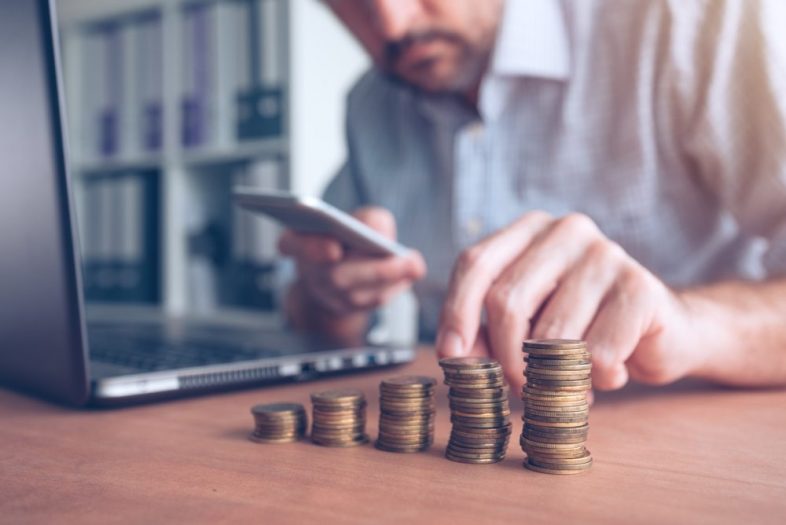 The savings account is the second most common type of bank account in the U.S. Only the checking account is more common.
Savings accounts are a great way to save money, just as their names imply. They give you the chance to store your money safely at a bank, while still earning interest on the balance.
With so much competition among banks for customers, you have a lot of savings account options to choose from. Knowing which one is the best choice can be difficult.
KeyBank, one of the largest banks in the U.S., is headquartered in Cleveland, Ohio, but operates offices in more than 30 states. Among the many services that it offers to its customers is the Active Saver savings account.
In this KeyBank Active Saver Savings Account review, we'll compare rates, fees, and services to other national and online banks.
Learn whether it is a good account for you.
KeyBank Active Saver Savings Account Pros & Cons
Compare Savings Options
Be sure to check out more savings accounts worth considering:
Low Savings Rate
When you open a savings account, you have two primary goals.
Deposit insurance
One is to keep your money safe. The KeyBank Active Saver savings account does this well.
The account is insured by the Federal Deposit Insurance Corporation. The FDIC protects the balances of bank accounts, up to a limit of $250,000. If you deposit money at a bank that later goes bankrupt, the FDIC will reimburse you for the loss (up to the limit).
Interest rate
The second goal you have when opening a savings account is to earn interest. Interest is paid to you based on the amount of money that you have in the account.
Banks pay interest because what you're really doing when you make a deposit it making a loan to the bank. Banks take the money you deposit it and use it to fund other activities, such as lending.
The bank charges interest on the loans it makes and pays some of that return back to you in the form of interest. It keeps the difference to pay for employee's salaries, rent, and other costs.
The interest rate you earn is important because it also plays an important role in keeping your money safe. Over time, money becomes less valuable. Put another way, things tend to increase in price over time. This process is known as inflation.
If your savings account earns more interest than the inflation rate, then the actual value of your account rises.
If the interest rate is equal to the inflation rate, your account's value does not change. If your account earns a lower rate of interest, then you're actually losing value by keeping your money in a savings account.
You should try to keep your money in an account that pays enough interest to keep up with inflation.
Unfortunately, the rates offered by the Active Saver savings account don't come anywhere close to that.
Multiple Ways to Monthly Fees
These days, many banks have started to charge monthly service fees. These fees are intended to compensate the banks for the cost of maintaining the account.
In effect, these fees will eat away at the balance of your savings account until there's nothing left. It's incredibly difficult to earn enough interest to outpace the cost of maintenance fees.
The good news is that most banks offer ways to avoid these maintenance fees.
Usually, the fee waiver requirements encourage you to behave in a way that will generate money for the bank, so it doesn't need to charge the fee to offset its costs.
KeyBank offers three ways to avoid its $4 monthly maintenance fee:
Maintain a minimum account balance of $300
Receive at least $5 in direct deposits or recurring transfers
Sign up for the KeyBank HelloWallet program
These fee waiver requirements are relatively easy to meet, so you don't have to worry much about the account's monthly fee.
If you're really worried about the fee, the easiest thing to do is to set up a small recurring transfer into the account.
This will let you avoid the fee and help you get started with building your savings.
Other Fees
Banks offer a lot of services to account holders, many of which most people never use. The banks typically charge fees for these services.
Even if you're unlikely to make use of them, it's still good to know what kinds of fees you may be charged if you do need to use one of these services.
Some fees that you may be charged include:
KeyBank Active Saver Savings Account Fees
| Type of Fee | Fee |
| --- | --- |
| Monthly Maintenance | $4 |
| Excess Withdrawal | $5 |
| Stop Payment Fee | $34 |
| Returned Item Fee | $10 |
| Non-Sufficient Funds Fee | $34 |
| Domestic Incoming Wire Transfers | $10 |
| Domestic Outgoing Wire Transfer | $25 |
HelloWallet
HelloWallet is a financial wellness program that KeyBank offers to its customers.
The goal of HelloWallet is to give people a way to see a complete picture of their finances. It helps them track where they've been and where they're going while making plans to reach their financial goals.
HelloWallet gives you a dashboard where you can view all of your financial accounts, including accounts at institutions other than KeyBank. You can keep track of all of your accounts in one place, making it easy to get the details of your finances at a glance.
Financial wellness
KeyBank will automatically generate a financial wellness score for you.
This score gives you an indication of how healthy your finances are. It takes your current account balances, income, spending, and other information into account when generating the score. Your score will automatically update every time you log in so you can see how it changes based on the actions you take.
KeyBank will also offer a peer score which compares your financial wellness with others in similar situations.
This can help you come up with goals to work towards as you try to one-up your peers.
Another benefit of the HelloWallet program is that enrolling in the program can help you earn more interest.
If you have a positive financial wellness score and an account balance between $0 and $25,000, you'll earn an interest rate bonus. The bonus depends on the balance of your Active Saver Account. Higher balances receive a higher rate bonus.
How Does it Compare?
When you want to open a savings account, you should take the time to shop around. Nearly every bank in the United States offers a savings account.
Banks compete for customers, so they're always trying to offer better account terms than their competition.
By taking the time to compare accounts, you can get a much better deal.
Fees
When comparing savings accounts, start by looking at their fee structure. The point of a savings account is to serve as a safe place to store your money.
Can you really call an account safe if your balance is eaten away by monthly fees?
Look for an account that doesn't charge any maintenance fee, because there are many no-fee accounts out there. If you can't find one to your liking, make sure you can meet the fee waiver requirements of any account you open.
Rates
The next thing to compare is the interest rate of the accounts. All else being equal, you should always choose the account with the higher interest rate.
Remember that the interest rate determines the rate at which your savings will grow, and you want your savings to grow as quickly as possible.
Features
Finally, factor in the special features offered by the accounts. For example, you might want to use KeyBank's HelloWallet program to track your finances.
That may be worth slightly lower interest rates to you. Depending on how valuable a feature is, you can accept other negative aspects of an account.
Where to look
When you're shopping around, don't be afraid to consider an online bank or a local credit union.
Credit unions are heavily focused on community and might be able to offer special features that are valuable for people in your area.
Online banks have much lower operating costs than traditional banks do. That means they can charge lower fees and pay more interest.
The Final Verdict
The KeyBank Active Savers savings account is intended to help you make steady additions to your savings account.
However, it isn't a very strong contender when it comes to choosing the right savings account.
It pays nearly no interest, even if you enroll in the HelloWallet program.
An online bank will pay more than ten times more interest each year, and every bank these days has the option to set up automatic savings transfers.
If you HelloWallet program's financial wellness score interests you, many other companies provide a similar service for free.
HelloWallet isn't enough to make the KeyBank Active Savers account a good choice when compared to a low-cost online bank.