The Best Savings Accounts in Delaware for 2023
See which banks in Delaware offer the best savings accounts to its local residents. Compare them to online banks that are available nationwide.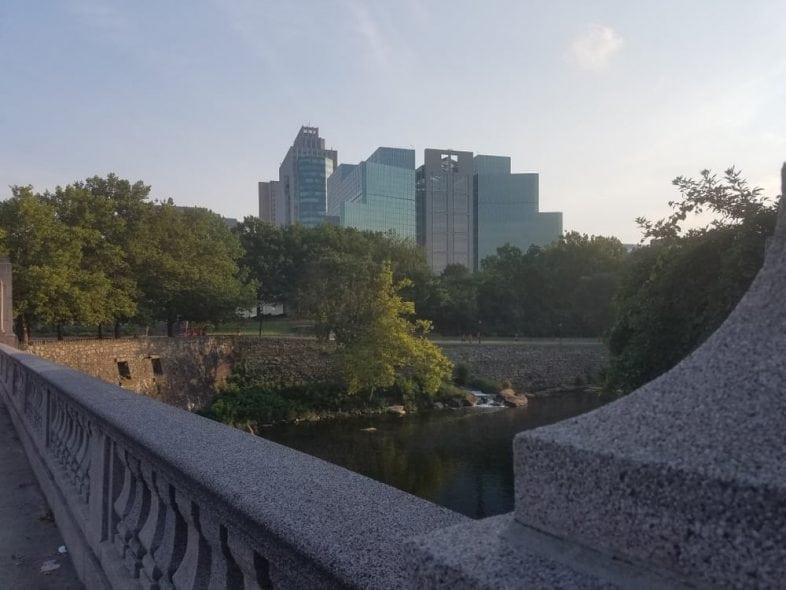 Nearly one million Americans live in Delaware. Nearly all of those citizens need access to some form of bank account. To meet the banking needs of Delawareans, dozens of banks operate in the state.
The savings account is the second most popular type of bank account in the United States, with only the checking account being more popular. Because of that popularity, nearly every bank in the U.S. offers at least one form of savings accounts.
Because savings accounts are so popular, banks have to compete to draw customers. That's good news for consumers because it means you can get a great deal if you take the time to shop around.
If you live in Delaware, this article will cover the savings account options that are available to you.
The Best Savings Accounts in Delaware
M&T Bank e-Money Market Account
The M&T Bank e-Money Market Account combines the benefits of a fee-free savings account with the flexibility of a checking account. It does this by using the special benefits offered by money market accounts, a unique type of bank account.
Money market accounts offer the interest rates of savings accounts with the check-writing ability of checking accounts. They also tend to offer higher interest rates because banks have more flexibility with how they invest the money you deposit to a money market account.
This increased flexibility is usually offset by higher fees, but the M&T Bank e-Money Market Account has no monthly fee. There's also no minimum opening deposit or minimum balance to maintain.
The only fee to be aware of is the $12.50 excessive withdrawal fee. It will apply to every withdrawal after the sixth in a statement.
Bank of Ocean City Statement Savings Account
The Bank of Ocean City Statement Savings Account offers a low-fee banking experience.
The minimum deposit to open the account is $25. Once the account is open, you'll want to try to maintain at least a $25 balance. If you let your balance fall below that amount, you'll pay a $.50 fee.
You're allowed to make a maximum of four withdrawals each month. Each withdrawal after that will incur a $1 fee.
Fulton Bank Statement Savings Account
The Fulton Bank Statement Savings Accounts offers some interest, but a potentially costly monthly fee.
To open the account, you'll need to make a $100 minimum deposit. Once the account is open, you'll want to maintain that $100 balance. If you let your balance fall below $100, you'll pay a $6 monthly fee.
If you link the account to your Fulton Bank checking account, you can sign up for overdraft transfers. That can help you avoid costly overdraft fees.
How we picked
MyBankTracker applied a methodology when choosing the best saving accounts in Delaware. Our top recommendations were selected based on a thorough analysis of savings accounts offered by the top 50 banks by deposit market share in Delaware (based on FDIC June 2023 data)--serving consumers in major cities including Wilmington, Dover, Newark, Middletown, and Smyrna.
We focused our choices on savings accounts with low monthly maintenance fees, the least demanding requirements to waive these fees, the bank's ATM network, excess withdrawal fees, and any other convenience features.
Online Savings Accounts are Available Nationwide
Once you've taken the time to look into local banks and credit unions, look into online savings accounts. You can open one from anywhere in the US and their benefits are worth considering.
One of the biggest benefits of online savings accounts is their low fees and high interest rates. Online banks cost less to run than traditional banks do.
They save a lot of money by not paying for ATM networks or running any branches. They use those savings to give customers a great deal.
Another benefit of online savings account is that they're easy to use. You can use your phone or computer to make online transfers into or out of the account. All you have to do is let your money sit in the account and grow.
Higher rates
Fees and interest rates can have a massive effect on how quickly your savings account grows.
Given a few years to compound, a higher interest rate can mean hundreds of dollars more in your account.
Low minimum deposits
Many brick and mortar banks won't let you open a savings account until you can deposit between $25 and $100. This can make it hard for people to open an account and start saving.
Online banks make opening an account easy, which is a big benefit for consumers. You can often open an online savings account with a deposit as small as a penny.
FDIC insurance still there
The Federal Deposit Insurance Corporation protects money at online banks just the same as money at brick and mortar banks.
The FDIC offers insurance on up to $250,000 per account type, per customer at a bank. So long as your combined savings account balances at a bank never exceed that amount, you cannot lose money you deposited to an online bank. If the bank ever goes bankrupt, the FDIC will reimburse you for the amount lost.
The Best Savings Accounts in Delaware
There are two significant benefits to working with a local Delaware bank.
One is that local banks tend to be better at providing personalized service.
As you spend years with your local bank, the staff will get to know you and your personal situation. That means that they will be better able to provide personalized advice that you can use to improve your finances.
Staff at local banks are also more empowered to cut you a break on fees or to help you out in other ways. National banks tend to have more rigid rules surrounding those things.
Local banks also can focus on the needs of local consumers.
National banks have to offer generically useful features, which means they can't offer any high-value services that are useful for only certain people.
However, if you, for example, live in a community that relies heavily on tourism, a local bank might be able to provide loans designed to help people get through the quiet seasons.
There is one downside of local banks to keep in mind. If you ever travel outside of the region your bank serves, you'll be reliant on other bank's ATMs.
That means that you'll be responsible for the fees charged by those ATMs.
It's worse if you wind up moving. You'll probably have to close your account and move your money to an entirely new bank.
Advantages and Disadvantages of Savings Accounts from Local Banks
Benefits
Drawbacks

Lower fees than national banks (but not always)
Personal service for account management

Smaller branch and ATM networks
Interest rates are not the highest available
Tips to Help Your Savings Grow Faster
These tips can help you grow your savings faster.
Focused on saving
It's very easy to be tempted to spend your extra money on something fun, especially if it's easy to access the money.
Consider choosing a savings account without ATM access so it's harder to get the money.
That will make it harder to spend the money on something unnecessary.
Automatic transfers
One of the best ways to grow your savings to make regular deposits to your account.
You can make this easy by signing up for automatic transfers from your checking account. Each month, like clockwork, money will be moved from your checking account to your savings account.
As a bonus, the money in your savings account will earn far more interest than your checking account's balance. That makes this a double boost to your savings.
Direct deposit
If you have trouble with spending money before you can save it, look into setting up direct deposit into your savings account.
Many employers let you split your paychecks into multiple accounts.
Setting up a direct deposit in this way can help you avoid the temptation to spend your whole paycheck.