The Best Savings Accounts in Michigan for 2023
Compare the best savings accounts offered by local Michigan banks to the top savings accounts available nationwide from online banks.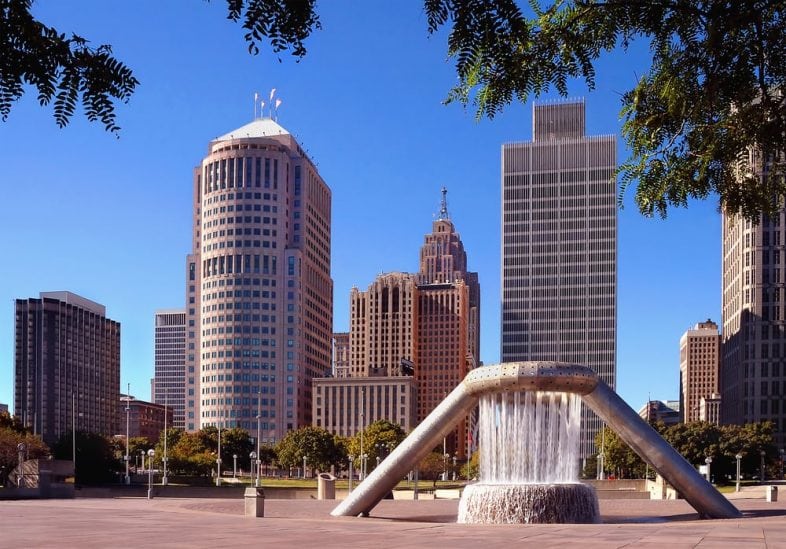 Michigan, the Great Lakes state, is the 10th most populous state in the US, with nearly ten million Americans calling the state home.
With so many potential customers living in the state, many banks have opened in Michigan. Among the many services offered by these banks is the savings account.
Savings accounts are great for people who need a safe place to store their cash and for people who want to earn some interest on their extra money.
They are the second most common type of bank account in the U.S., so many Americans take advantage of their benefits.
If you live in Michigan and want to open a new savings account, this article will cover the options that are available to you.
The Best Savings Accounts in Michigan
Bank of Ann Arbor Statement Savings Account
The Bank of Ann Arbor Statement savings account offers low fees and a good interest rate if your account meets the balance requirement.
The account requires a $100 minimum balance to open. Once the account is open, you should do your best to keep your balance above $100. If your balance falls below that amount you will stop earning interest.
Additionally, you'll be charged a $4 monthly fee, even if your balance fell below $100 for just one day of the month.
Another fee to watch out for is the excessive transaction fee. You can get cash out of your account using the ATM card provided by the bank. The first four ATM withdrawals made each month are free. Every transaction after that will incur a $2 fee.
Monroe Bank & Trust Savings Account
The Monroe Bank & Trust savings account offers customers some interest and a large number of withdrawals each month.
To open the account, you must make a $100 deposit. You also have to keep $100 to keep the account open. You'll be charged fees and the account will eventually be closed if you let your balance fall below $100.
This is a good account if you need to make regular withdrawals from your savings account. You can make up to four withdrawals in branch each month. You can make an additional six electronic transfers each month.
Other banks start to charge fees after far fewer withdrawals, making this a good account for people who move their money around a lot.
How we picked
MyBankTracker applied a methodology when choosing the best savings accounts in Michigan. Our top recommendations were selected based on a thorough analysis of savings accounts offered by the top 50 banks by deposit market share in Michigan (based on FDIC June 2023 data)--serving major cities including Detroit, Grand Rapids, Warren, Sterling Heights, Ann Arbor, and Lansing.
We focused our choices on savings accounts with low monthly maintenance fees, easy-to-meet requirements to waive these fees, the bank's physical branch and ATM network, excess withdrawal fees, and any other convenience features.
Online Savings Accounts are Available Nationwide
After you've taken the time to consider local banks and credit unions, look into online banks.
Online banks have become far more popular in recent years because of their low costs and the convenience of being able to do your banking from anywhere.
It's not hard to see why online banks have become popular. Many traditional banks have cut their interest rates in the past decade.
They've also started charging more fees, forcing people to pay for the privilege of keeping their money at a bank.
Online banks are much cheaper to run than traditional banks, so they don't have to charge those fees and they pay far more interest.
Pay fewer fees and earn better rates
To see how fees and interest rates affect your savings, consider this example.
You're hoping to purchase a new car in five years, and want to start saving for one now.
You have $1,000 to put in the savings account and plan to add $100 each month. At the end of five years, you'll use the account's balance as a down payment for your new car.
A typical savings account might offer as much as .1% interest per year. If you choose this kind of account, you'll wind up with $7,019.79 at the end of five years. You'll have earned less than $20 in interest over the course of five years.
Online banks offer as much as 1.6% interest each year. If you instead use an online savings account, you'll finish the five years with $7,325.43.
You'll have earned more than $300 more in interest just by choosing a different savings account.
Now, remember that the traditional bank might charge a maintenance fee to keep the account open.
If you are charged just $1 in monthly fees, you'll wind up with less money than you started with, even after accounting for the interest you earned.
The difference between a low-fee, low-interest account and a high-interest account could be hundreds of thousands of dollars.
Start with nothing
Another major benefit of online savings accounts is their low minimum deposits.
Many traditional banks won't even let you open an account with less than $100.
Online banks will often let you open an account with a deposit as small as a single penny (usually $0). That makes them great for people who are just getting started with saving.
As safe as the big banks
People often hesitate to open an online savings account because they worry about security.
Sending your money to a bank you can't even see is understandably scary. The good news is that online banks are just as secure as traditional banks.
In the United States, banks, whether they operate traditional branches or exist purely online, are insured by the Federal Deposit Insurance Corporation.
The FDIC protects the balance of bank accounts, up to a limit of $250,000.
If you deposit money to a bank account, and later the bank is unable to return your money, the FDIC will reimburse you for the full amount lost.
So long as you never let your account's balance exceed $250,000, you can't lose money that you've deposited at an FDIC-insured bank.
The Best Savings Accounts in Michigan
Local banks excel at two things.
Personalized service
The staff at smaller, local banks will get to know you and can often offer more personalized services and assistance.
This can be helpful if you ever have a complicated financial issue or need some help from your bank.
Tailored perks
The second is special features that are useful for people who live in your area. Because local banks serve a small area, they know what services the local population usually needs and can offer those to customers.
National banks can't offer the personalized services that local banks can but do offer the benefit of a large national network of banks.
If you travel regularly, having the option to visit a branch of your bank no matter where you are can be helpful.
Advantages and Disadvantages of Savings Accounts from Local Banks
Benefits
Drawbacks

Lower fees than national banks (but not always)
Personal service for account management

Smaller branch and ATM networks
Interest rates are not the highest available