The Best Savings Accounts in New York for 2023
Find out which are the best savings accounts offered by the banks in New York and learn how to find better options, especially from online banks.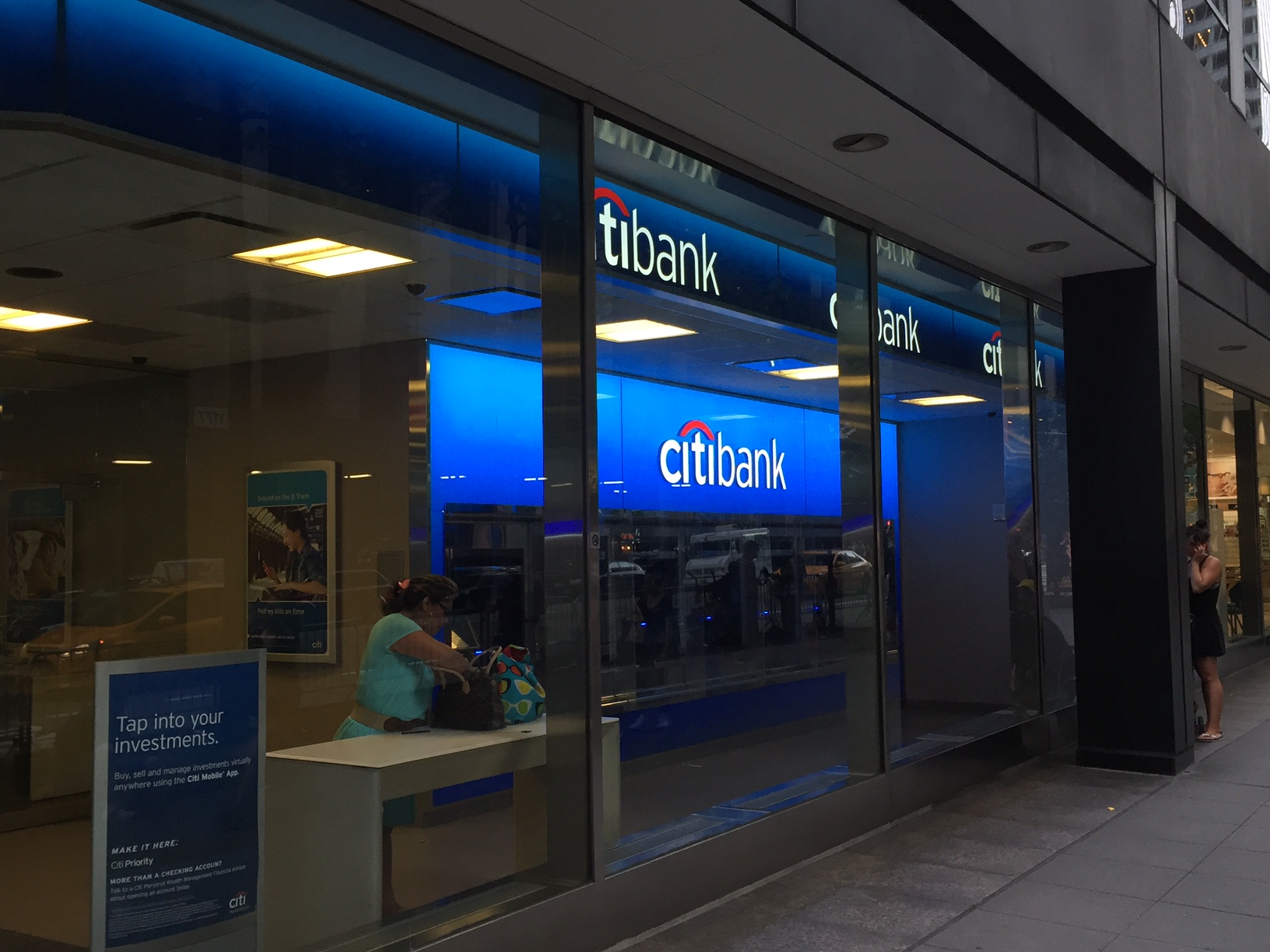 Although these banks hold a significant amount of consumer deposits, it doesn't mean that they offer the best savings accounts to their customers.
The reason for their size is that many consumers will instinctively walk into a branch for a savings account.
Find out which New Yorks offer the best savings accounts. And, as always, be sure to compare to other options for maximizing your savings growth.
The Best Savings Accounts in New York
Valley National Bank
Valley National Bank offers a basic savings account that features online and mobile banking with mobile deposit.
Even better, the account has no monthly fees and a small opening deposit requirement of just $100.
Apple Bank
Apple Bank also offers a money market account that is worth mentioning. Its rate is competitive, but it requires a $2,500 minimum daily balance to avoid a $10 monthly and to earn the advertised rate.
Popular Community Bank
Popular Community Bank has an online division called Popular Direct. It has an account with a strong savings rate, but it requires $5,000 to open and a $4 monthly fee applies if your balance falls below $500.
How we picked
MyBankTracker applied a methodology when choosing the best savings accounts in New York. Our top recommendations were selected based on a thorough analysis of savings accounts offered by the top 50 banks by deposit market share in New York (based on FDIC June 2023 data)--serving major cities including New York City, Buffalo, Rochester, Yonkers, Syracuse, and Albany.
We focused our choices on savings accounts with low monthly maintenance fees, easy-to-meet requirements to waive these fees, the bank's physical branch and ATM network, excess withdrawal fees, and any other convenience features.
Online Savings Accounts Available Nationwide
The best savings account for you isn't necessarily the one that is offered by a nearby bank.
In fact, financial institutions that operate physical branch and ATM networks are more likely to provide accounts with monthly fees and low interest rates.
Fewer expenses, better interest rates
Online banks do not have to pay the costs of running brick-and-mortar locations.
There are major savings on expenses such as real estate, utilities, and employee compensation.
As a result, online banks are able to offer attractive savings accounts with no monthly fees and highly competitive interest rates.
More importantly, most online savings accounts are not restricted to residents in a specific state or city.
As long as you have an Internet connection, you can open and manage an online savings account with ease. With more people relying heavily on online and mobile banking, an online savings account makes more sense.
Easy to save without a branch
When you're saving, you're not making frequent transactions anyway. You're supposed to be moving money into the account regularly and consistently. There isn't much else you need from a savings account -- no major need for a local branch.
FDIC Insurance
You have every right to feel that your money is safe, regardless of which bank you go with.
With online banks, your money is just as safe as it is with any local New York bank. Just because you cannot see a physical bank, it doesn't mean that your money is less secure.
The money in online banks is also protected by the FDIC, up to the same deposit insurance limits as any other bank.
The FDIC insures up to $250,000 per depositor per account ownership type. With different account ownership types, you can end up with more than $250,000 safely insured at a single bank.
For example, you can have $250,000 in a personal savings account and another $250,000 in a jointly-owned savings account at the same bank. You'll have a total of $500,000 in insured deposits at a single financial institution.
In the end, any FDIC-insured bank will keep your money safe -- it doesn't matter whether it is a local bank or an online bank.
Are Online Savings Accounts Right For You?
It's understandable to be reluctant to open an account with an online bank.
Here's how you can find out for yourself whether you are ready for the switch:
Ask yourself how often you use a branch
When was the last time you visited a local bank to interact with your savings? Many people find themselves making this trip less and less because they're already managing their savings through the web.
Get acquainted with mobile banking
Mobile banking apps are now coming filled with convenient features that make it easy to bank from the comfort of your own home (or wherever you may be). Mobile deposit, for example, allows you to deposit checks with a smartphone.
Calculate what you're missing out on
Again, interest rates can be hundreds of times higher at online banks. Use an APY calculator to get a better idea of how much faster your money could be growing with a higher savings rate.
The Best Savings Accounts in New York
Although the big banks cannot deliver the stellar savings rates that will make a difference, some other local New York banks offer attractive options -- with a high deposit balance.
Local vs. National Banks
While the offerings that are available from local New York banks are impressive compared to the national banks, they can't quite match up with online banks.
Generally, these are the advantages and disadvantages of savings accounts from local banks:
Advantages and Disadvantages of Savings Accounts from Local Banks
Benefits
Drawbacks

Lower fees than national banks (but not always)
Personal service for account management

Smaller branch and ATM networks
Interest rates are not the highest available
Key Features to Look for in a Savings Accounts
Picking the right savings account could play a major role in your motivation to stash away more money for yourself. With thousands of different choices, you may be overwhelmed with how to pick one.
Look for these factors and you'll have a better idea of how to go about choosing a great savings account:
APY
The annual percentage yield (APY) determines how fast your money will grow. The higher the APY, the more interest that you'll earn on your deposits.
There are some savings accounts that require a certain balance before you earn interest -- look at the fine print.
You might see a special rate but the actual rate might be less if your deposit amount doesn't quite reach the threshold.
On that same note, watch out for interest rates that might cap when your deposit balance hits a limit.
Account fees
You do not want any fees to set you back on your savings goals. It doesn't make sense that you have to pay to save.
Fees defeat the purpose of savings -- wiping out your interest earnings and even costing you money if your interest rate is extremely low. That's why it's best to choose a savings account that doesn't have any monthly fee.
Furthermore, the other common fee that applies to savings accounts is the excess withdrawal fee.
By law, you are allowed a maximum of 6 electronic withdrawals and external transfers from a savings account per month.
If you go over this limit, banks may charge an excess withdrawal fee or even close your account is this behavior occurs regularly.
Again, this hurts your savings in the long run. Some savings accounts don't charge this fee (because they most likely don't allow them).
ATM access
When you're focused on building your savings, an ATM card could derail your progress as it allows you to withdraw money easily.
But, ATM access does come in handy in the rare event that you have to withdraw cash for an emergency.
Nearly every savings account from a big bank allows customers to request an ATM card -- typically, it isn't issued automatically.
Some online savings accounts also provide optional ATM cards. In any case, however, remember that your bank could charge fees if you use an out-of-network ATM. (Owners of those ATMs may also add on another surcharge.)