Popular Direct Select Savings Account 2023 Review
Learn about the interest rates and fees of the Popular Direct Plus Savings Account and compare them to the best savings accounts from online banks.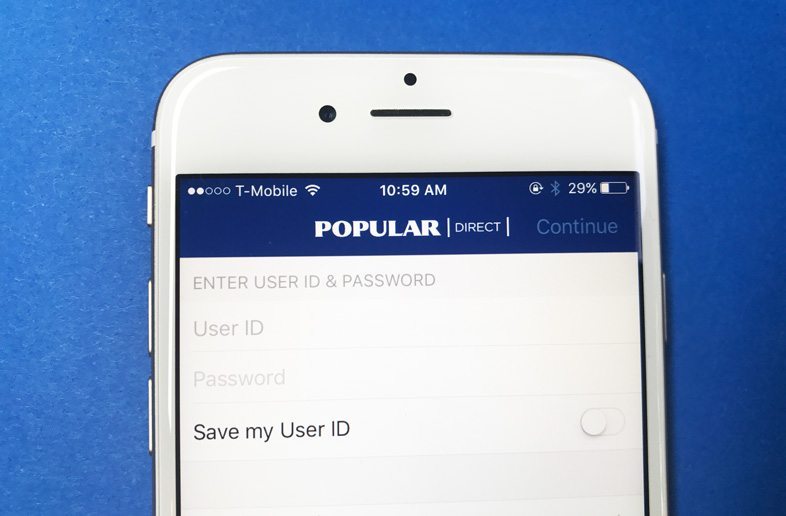 Popular Direct Plus Savings Account Pros & Cons
Compare Savings Options
Be sure to check out more savings accounts worth considering:
Popular Direct is insured by the Federal Deposit Insurance Corporation, so your money is guaranteed to be safe.
History: The FDIC was founded in the wake of the Great Depressions to improve consumer confidence in banks. The hope was that by insuring money deposited at banks, the FDIC could prevent bank runs and reduce the odds of another Great Depression. By and large, the FDIC has succeeded at its goal. Even in the aftermath of the 2008 recession, when nearly 500 banks failed, it was able to reimburse every depositor.
The FDIC insures accounts up to $250,000.
If the bank that holds your savings account closes, you'll get the full balance back, so long as your balance was below the $250,000 limit.
Though you're guaranteed to get the money you deposit to a savings account returned to you, that money might not be worth as much as it was when you deposited it.
Inflation can cause your savings to lose buying power over time.
How Inflation Can Affect the Value of Your Savings Account
Inflation is the process by which money loses value over time.
If you've noticed things like groceries, utilities, toys, games, and other products increasing in price over time, you've seen the effects of inflation first hand.
When people discuss inflation, they refer to it as a percentage rate per year.
So, if they say the inflation rate this year is 3%, that means that something that was worth $1 at the start of the year is worth only 97 cents at the end of the year.
To put it another way, if you could buy something, like a candy bar, for $1 on January 1st, you'd have to pay $1.03 to buy it on December 31st.
Though an inflation rate of 3% might sound small, it can have a big effect over time.
If inflation is steady at 3% over the course of a decade, something that cost $1 initially would cost $1.34 at the end of the ten years. Extend the timeline to twenty years, and that same $1 product would cost $1.81.
If you want the money in your savings account to keep its value, you'll need to earn an interest rate equal to the inflation rate.
Inflation is a complicated topic and can sometimes be difficult to understand. These rules of thumb can make it a bit easier to remember.
Goods and services tend to cost more over time
If the interest rate on your savings is greater than the inflation rate, your savings account is gaining value
If the interest rate on your savings is less than the inflation rate, your savings account is losing value
Why Do Banks Pay Interest and How is the Interest Rate Determined?
Banks pay interest to depositors for a few reasons.
Besides the fact that interest rates are one of the ways that banks compete, banks pay interest because you're actually lending money to the bank.
When you deposit money in your bank account, the bank takes that money and pools it with other depositors' money.
It then uses those funds to offer car loans, mortgages, credit cards, and other loans to its customers.
Some banks also use the money to purchase safe investments, like government bonds.
The bank charges its borrowers interest, then pays some of that interest to you. It uses the difference to pay for its operating costs.
Banks can be very expensive to run, especially if the bank has to pay to run physical branches.
Online banks, like Popular Direct, have a significant cost advantage because they can centralize their operations.
That lets online banks pay interest rates as much as 100 times higher than the rates at physical banks.
Popular Direct pays a great interest rate, even among online banks.
There's a chance that the interest rate on the account will exceed inflation if inflation for the year is low.
Monthly Fee & Min. Deposit Requirement Are Concerns
One of the reasons Popular Direct can pay such a good interest rate is that it is selective about its customers.
To open a Popular Direct Plus Savings Account, you must meet the minimum deposit requirement of $5,000.
That amount might be hard to reach, but it's worth it if you want to earn a good interest rate.
Once the account is open, make sure your balance does not fall below $500.
If your balance is ever below $500 at the end of the day, you'll incur a $4 fee for that month.
To avoid paying the fee in the next statement, increase your balance before the next statement period begins.
Other Fees Are Common But Infrequent
Beyond the standard fees that are charged by most banks, like wire transfer fees, there are a few fees to watch out for.
The first is the early account closure fee. If you decide that the Popular Direct Plus Savings Account isn't for you, you can close the account.
If you close the account within 180 days of opening, you'll be assessed a $25 fee.
If you leave the account inactive for too long, you'll also pay an account dormancy fee.
After twelve months with no deposits, withdrawals, or transfers, you'll pay a $5 monthly fee. To avoid that fee, make sure you make at least one transaction each year.
The final fee to watch out for is the excessive transaction fee.
Federal law limits the number of transactions that can be made on a savings account in a single statement period.
Every withdrawal or transfer you make after the sixth in a statement period will incur a $5 fee.
If you expect to be moving money out of the account on a regular basis, you should consider a different type of account.
Popular Direct Plus Savings Account Fees
| Type | Fee |
| --- | --- |
| Monthly Maintenance Fee | $4 |
| Excess pre-authorized withdrawals, transfers or checks | $5 |
| Early account closure | $24 |
| Overdraft fee | $10 |
| Extended overdraft fee | $5 |
Track Your Account with Automatic Alerts
Keeping track of your finances can be difficult, especially if you set up automatic payments and transfers for your accounts.
Popular Direct's automatic account alert system helps you keep track of the account.
You can set balance alerts, transfer alerts, and other custom alerts. If your account's balance ever falls below the minimum you set, you'll be notified by phone and e-mail.
You can also be notified when that big deposit finally hits your account.
Using account alerts can help you avoid costly mistakes, like falling below the minimum balance required to waive the monthly fee.
Manage Your Money on the Go Using Popular Direct's App
One of the most important aspects of an online bank is its mobile app. Without a good app, managing your account will be a headache.
Popular Direct's mobile app lets you manage the account from anywhere. You can use it to check your balance, deposit checks, or initiate internal transfers.
The only things you can't do on the app are initiate external transfers, view statements more than 90 days old, or set up alerts. You'll need to use the bank's website to access those features.
How Does It Compare?
The savings account is the second most popular type of bank account in the U.S., just behind the checking account.
That means that there is a lot of competition in the savings account market. When you're looking to open a bank account you should consider all your options.
Don't blindly go for a national chain of banks based on name recognition. Consider an online bank like Popular Direct for their great interest rates.
You should also think about going with a local credit union if you want more personalized service.
Though the interest rates and fees should be primary considerations when comparing accounts, there are a few other factors to consider, such as:
ATM access
Sign-up bonuses
Quality of customer service
Online and mobile banking options
The Final Verdict
The Popular Direct Plus Savings Account is a great choice for people who want a simple online savings account with great interest rates.
Because Popular Direct offers only CDs and savings accounts, it works best as a supplement to your accounts at another bank that offers checking and investment services.
The main caveat to watch out for is how you'll get money out of the account.
Because it doesn't come with an ATM card, you'll need to transfer money to another bank before being able to withdraw it.
That, combined with the excess transaction fees, means that people who regularly access their savings might want to choose another account.