The Best Savings Accounts in North Carolina for 2023
Find out which local banks in North Carolina provide the most noteworthy savings accounts and compare them to the best savings accounts from online banks.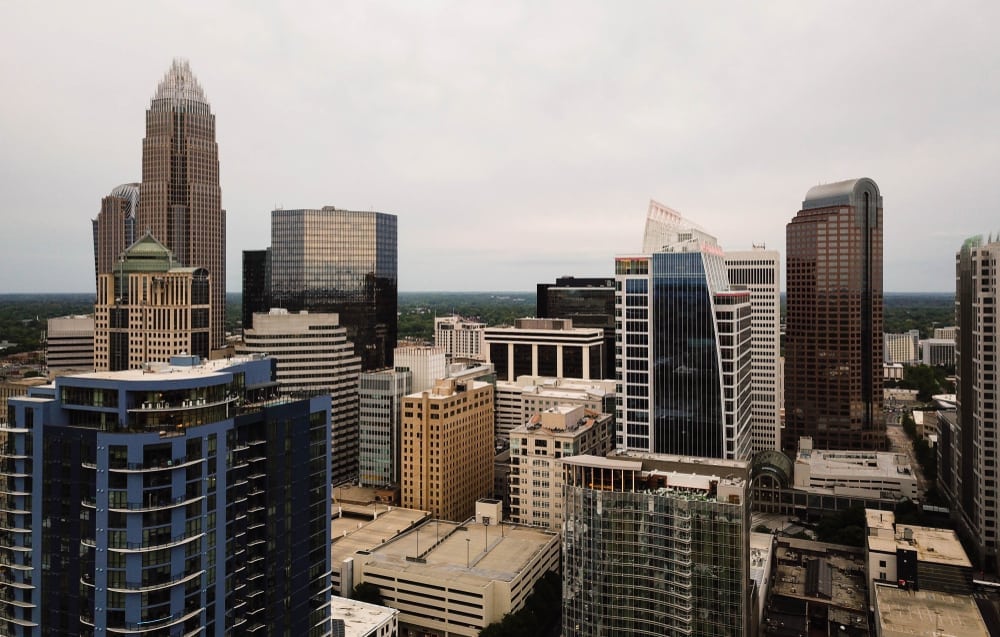 North Carolina is the 9th most populous state in the Union with more than 10 million Americans calling the state home. Many banks operate in North Carolina, giving North Carolinians many options to choose from when they're looking to open a bank account.
Though the checking account is the most common type of bank account in the U.S., the savings account is not far behind.
If you have an account at any bank, there's a good chance that you have at least one savings account. Many banks go so far as to offer multiple different savings accounts to their customers.
If you live in North Carolina and need help finding the right savings account, this article will help you find the best account.
Advantages and Disadvantages of Savings Accounts from Local Banks
Benefits
Drawbacks

Lower fees than national banks (but not always)
Personal service for account management

Smaller branch and ATM networks
Interest rates are not the highest available
The Best Savings Accounts in North Carolina
First Citizens Bank e.Savings Account
The First Citizens Bank e.Savings account combines the benefits of banking with a local bank with the convenience of online access.
You can open the account through the web with a minimum deposit of $25. Once the account is open, you can let the balance fall below that amount. There's no minimum balance to maintain and there are no maintenance fees to worry about. This is good news for people who are just getting started with saving.
Once the account is open you can manage by visiting a branch or logging in to your online account. You can also make deposits and withdrawals using any First Citizens Bank ATM.
The biggest drawback of the account is the withdrawal fees. You can make two free withdrawals each statement period. The next four withdrawals will cost you $3 each.
After that, you'll pay a $15 fee per withdrawal. This can be a killer for people who make a lot of withdrawals from their savings account.
United Community Bank Savings Account
The United Community Bank Savings Account gives accountholders a great way to build their savings.
You can open the account with a $100 minimum balance. That is also the minimum balance required to avoid the quarterly service fee. If your average balance falls below $100, you'll pay a $5 quarterly fee until you get the balance back above the $100 threshold.
The United Community Bank savings account limits the number of withdrawals you can make each quarter. The first six withdrawals per quarter will not incur a fee. Each withdrawal after that will cost $2.
If you want to let your savings grow and don't expect to make many withdrawals, this account can be a good option.
Southern Bank & Trust Southern Savings Account
Like many other bank accounts, the Southern Bank & Trust Southern savings account requires a $100 minimum deposit to open. Once you open the account you must maintain that balance to continue earning interest. If you let your balance fall below $100, you'll stop earning interest.
You may make three withdrawals from the account each quarter. If you need to make more withdrawals than that, you'll pay a $2 fee for each transaction.
How we picked
MyBankTracker applied a methodology when choosing the best saving accounts in North Carolina. Our top recommendations were selected based on a thorough analysis of savings accounts offered by the top 50 banks by deposit market share in North Carolina (based on FDIC June 2021 data)--serving major cities including Charlotte, Raleigh, Greensboro, Durham, and Winston-Salem.
We focused our choices on savings accounts with low monthly maintenance fees, easy-to-meet requirements to waive these fees, the bank's physical branch and ATM network, excess withdrawal fees, and any other convenience features.
Online Savings Accounts are Available Nationwide
Once you've compared the local banks and credit unions in your area, take the time to consider online banks. Online banks have become more popular as people's lives have become more digital. With their many benefits, it's not hard to understand why.
Over the past decade, traditional banks have greatly reduced how much interest they pay.
Banks have also started to increase fees, even on their most basic accounts. Much of the time, you pay the bank for the privilege of giving the bank your money.
Online banks are much cheaper to run than traditional banks are because they don't have to cover the costs of branches an ATMs. They use that savings to pay more interest and charge lower fees.
Emphasis on low fees and high rates
The fees and interest rate that your savings account offers has a huge effect on your balance over time.
Consider this example.
You want to open a savings account and have $1,000 to make an initial deposit. Once the account is open, you plan to add $100 to the account each month.
After four years, you'll withdraw the money to pay for a vacation.
Typical savings account from a traditional bank may offers .1% interest. If you follow your plan, you'll wind up with $5,813.42 after four years. You'll have earned just $13.42 in interest over the four years.
Some online savings accounts offer interest rates as high as 1.6%. This makes a major difference in your ending balance. After four years, you would have $6,019.57 in the account if you used an online savings account.
That's an extra $200 just for choosing a different account.
Also, consider the effect that a monthly fee would have on both accounts. Even a $1 maintenance fee on the first account would eliminate all of the interest you earned.
That's why finding a good, fee-free account that pays a high rate of interest is important. The difference could be worth hundreds or thousands of dollars.
Low-to-none minimum balance requirements
Another great thing about online savings accounts is that they have very low, or no, the minimum deposit to open the account.
Many traditional banks won't let you open an account until you have $100 to commit to the account. If you ever have less than that, you'll get charged fees.
Online banks are great for people who are just getting started with saving. You can open an account with as little as $1 and never have to worry about fees.
The same deposit insurance as all other banks
One common worry that people have about online savings accounts is that they seem riskier than traditional bank accounts.
While it's true that you may feel more secure if you can actually see the bank that you deposit your money at, you have no reason to worry.
The Federal Deposit Insurance Corporation offers insurance to all banks in the U.S., whether they have physical branches or operate purely on the internet.
This insurance covers all accounts with balances up to $250,000. If you deposit money at an insured bank and the bank is later unable to return your money, the FDIC will reimburse you.
So long as your account's balance never exceeds $250,000, you cannot lose money deposited at an online bank.
The Best Savings Accounts in North Carolina
One of the main benefits of banking with a local North Carolina bank is that the bank will know how to tailor the account features that it offers to your needs.
National banks excel at standardization. If you open a savings account at a national bank, you'll have the same account as someone from Vermont or California.
That's helpful if you travel a lot and need to take advantage of the bank's nationwide network of ATMs and branches, but is less helpful you don't travel often.
Using a local bank gets you to access to special features that might be more useful for you. Local banks also tend to be better at providing personalized service.