The Best Savings Accounts in South Carolina for 2023
Find out which local banks in South Carolina offer worthy savings accounts and compare them to online savings accounts available nationwide.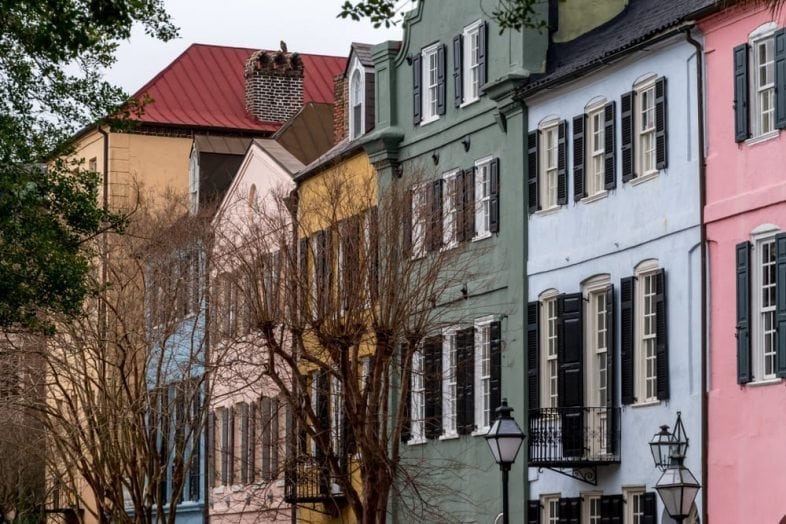 More than 5 million Americans call South Carolina home, and each of those Americans needs access to some kind of banking service. There are dozens of banks that operate in the state looking to meet that need.
One of the most common banking services offered to consumers is the savings account.
In fact, the only account more popular than the savings account is the checking account. Because of their popularity, nearly every bank in the U.S. offers at least one kind of savings account.
That popularity also means that banks have to compete with each other to draw new customers. This is good news for people who need a savings account. By taking the time to shop around for the best account, you can find a great deal.
If you live in South Carolina, discover the savings account options that are available to you -- compare them to online banks too.
The Best Savings Accounts in South Carolina
SunTrust Essential Savings Account
The SunTrust Essential Savings Account aims to be easy to open and easy to use.
It clearly illustrates this goal with its low minimum deposit requirement. You can open an account by depositing just one penny. Once the account is open, there's no minimum balance requirement. You'll pay no fees and earn interest no matter what your balance is.
The one fee to worry about is the $3 monthly paper statement fee. Signing up for electronic statements will let you avoid the fee. This makes the account truly fee-free.
The account also offers features such as balance alerts to help you keep track of your cash. You can also set up automatic savings transfers.
First Citizens Bank e.Savings Account
The First Citizens Bank e.Savings Account combines the benefits of online banking with the benefits of a local bank.
To open the account, you'll need to make an opening deposit of $25. Once the account is open, there's no minimum balance to maintain and no maintenance fees to pay. These factors combine to make it a good choice for people who are just starting to save.
True to its name, you can manage every aspect of the account online. You can also visit your local branch if you'd like. If you prefer to use ATMs, you can get a free ATM card to make withdrawals and deposits at First Citizens Bank ATMs.
The biggest downside of the account is that making too many withdrawals can be costly. You can make two withdrawals each month without paying.
The next four withdrawals will cost $3 each. Every withdrawal after the sixth will incur a $15 fee. These fees can add up quickly if you need to make regular withdrawals.
How we picked
MyBankTracker applied a methodology when choosing the best savings accounts in South Carolina. Our top recommendations were selected based on a thorough analysis of savings accounts offered by the top 50 banks by deposit market share in South Carolina (based on FDIC June 2023 data)--serving major cities including Charleston, Columbia, North Charleston, Mount Pleasant, and Rock Hill.
We focused our choices on savings accounts with low monthly maintenance fees, easy-to-meet requirements to waive these fees, the bank's physical branch and ATM network, excess withdrawal fees, and any other convenience features.
Online Savings Accounts are Available Nationwide
After you've taken the time to look into local banks and credit unions, take the time to consider online savings account.
They can be opened from anywhere in the United States and their benefits make them worth considering.
Two of the biggest benefits of online savings accounts are their low fees and high-interest rates.
Online banks are much cheaper to run than brick and mortar banks are. They don't have to operate expensive ATM networks or pay to rent land and employ staff for branches. They take those savings and pass it on to customers.
Online banks are also easy to use.
You can use your computer or phone to manage your account, make deposits, or transfer money as needed. Otherwise, just let your money sit in the account to earn interest.
How Interest and Fees Affect Your Savings
The interest you earn and the fees you pay can have a huge impact on the value of your savings account over time. Given years to compound, choosing an account with a higher rate can be worth hundreds of dollars.
Consider this example:
You want to purchase a house in five years and need to start saving for a down payment. You plan to deposit $10,000 to a savings account today and to add $300 to the account each month. After five years, you'll use the account's balance as a down payment.
If you choose a brick and mortar bank, you might find a savings account that pays 0.10% interest. With that account, you'll have a balance of $28,094.44 after five years.
If you choose an online bank, you might get a savings account that pays 1.70% interest. If you instead use that account, you'll have a balance of $29,659.79 after five years. Choosing an online account will give you more than $1,500 more than a traditional savings account would.
Don't forget that brick and mortar banks often charge monthly fees. These fees will quickly eat into any interest that you can earn.
Start Saving Easily with Low Minimum Deposits
Another huge benefit of online savings accounts is their low minimum deposits.
Many brick and mortar banks will require that you have between $25 and $100 before you can open an account. Online savings accounts will let you make an opening deposit much lower than that. Often, you can open your account with just one penny.
That makes it easy to start saving.
Protect Your Money with FDIC Insurance
The money you deposit to an online savings account is kept completely safe thanks to the Federal Deposit Insurance Corporation. The FDIC treats online banks just the same as brick and mortar banks.
The FDIC insures up to $250,000 per customer, per account type at insured banks. If you deposit money and the bank is later unable to return it to you, the FDIC will reimburse you for the amount lost.
So long as your combined account balances never exceed $250,000, you cannot lose money by depositing it at an online bank.
The Best Savings Accounts in South Carolina
There are two significant benefits to working with a local South Carolina bank.
One is that local banks can meet the needs of local consumers in ways that national banks cannot.
National banks have to offer account features that have generic usefulness to many people. Local banks are able to focus their resources of appealing specifically to local people, without wasting money on unnecessary features.
For example, banks in agricultural communities might be able to offer special loans for farm equipment.
Another benefit is that the staff of local banks will get to know you the longer you bank with the institution.
As the staff gets to know you personally, they'll also get to know your financial situation. That will let them provide personalized advice and assistance when you need it.
The staff at local banks are also more able to cut you a deal here and there or to waive a fee occasionally. National banks tend to have more rigid restriction surrounding those kinds of things.
You should also keep in mind the downsides of local banks. One significant downside is that you'll have trouble finding an ATM if you ever travel outside of the region served by your bank.
You'll have to use another bank's ATM and pay the fees charged by that bank. If you ever move, you'll probably have to close your account and open accounts at a new bank.
Advantages and Disadvantages of Savings Accounts from Local Banks
Benefits
Drawbacks

Lower fees than national banks (but not always)
Personal service for account management

Smaller branch and ATM networks
Interest rates are not the highest available
Tips to Help Your Savings Grow Faster
These tips can help you grow your savings faster.
Limit Access to Your Money
If you have a lot of money in your savings account, you may be tempted to spend it on something unnecessary.
Making it more difficult to access your money can help you avoid this temptation. Consider choosing an account that doesn't offer ATM access if you often spend money you intended to save.
Set Up Automatic Transfers from Your Checking Account
If you have trouble with remembering to save, set up automatic transfers from your checking account.
One of the best ways to grow your savings is by making regular additions to it. Automatic transfers make that a breeze.
Set Up Direct Deposit into Your Savings Account
Many employers will let you split your paycheck into multiple accounts. If you can, sign up for direct deposit of some of your paycheck into your savings account.
This can help you save money without even noticing since the cash will never be in your checking account.