The Best Savings Accounts in Pennsylvania for 2023
Find out which banks in Pennsylvania offer the best savings accounts when it comes to monthly fees an min. balance requirements. Compare them to online banks.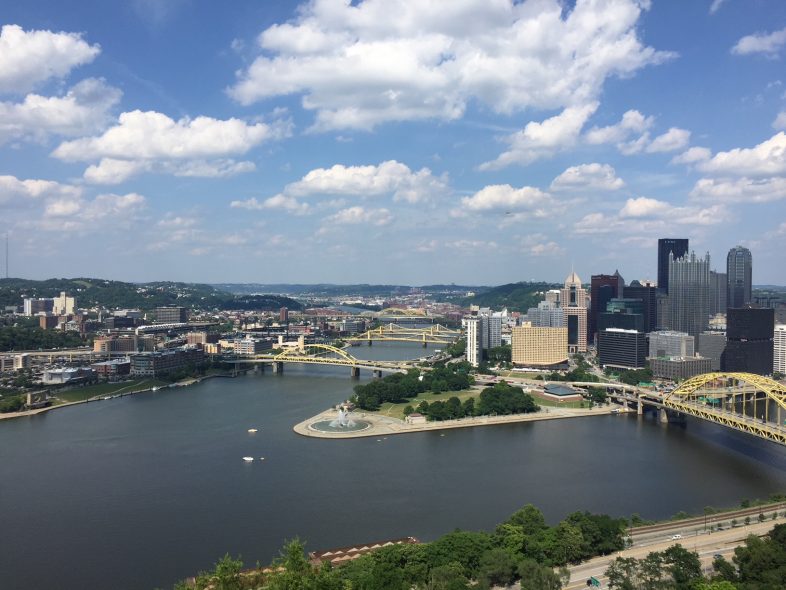 Pennsylvania is home to many of the nation's largest banks.
One of the most basic services offered by these banks is the savings account.
With the amount of competition for business, it can be difficult for Pennsylvanians to choose the right bank to work with.
If you live in Pennsylvania and need to open a savings account, this article will discuss the options available to you.
The Best Savings Accounts in Pennsylvania
Northwest Bank Statement Savings Account
The Northwest Bank Statement Savings account is designed to give customers an easy to use, basic savings account experience. You only need to make a $50 minimum deposit to open the account, and you'll earn interest as soon as your balance exceeds $100.
One downside of this account is that it does charge a $2 monthly maintenance fees. These fees have become more common as banks have looked to offset the costs of managing low-balance accounts.
Thankfully, it's relatively easy to avoid this fee. Just keep your average balance above $50 and the fee will be automatically waived.
If you're worried about accessing your money when you need it, the Statement savings account offers an ATM card. You can use the card to withdraw from your account at more than 55,000 ATMs across the globe.
Fulton Bank Statement Savings Account
The Fulton Bank Statement Savings account is a no-frills savings account. It charges a small monthly fee, but you can avoid it by maintaining a balance of $100 in the account. If you do maintain that balance, you'll earn a low rate of interest, helping your savings grow.
If you also have your checking account at Fulton Bank you can link it to your savings account. If you do, you can enroll in overdraft protection. This feature will automatically move money from your savings to your checking account when you would have overdrawn.
This means your card won't be declined and you won't have to pay hefty overdraft fees.
Customers Bank Reserve Savings Account
The Customers Bank Reserve Savings is a no-fee savings account that also lets you earn interest.
The only requirement to open the account is that you make a $10 opening deposit. Once you open the account, there's no minimum balance required to keep it open. You also won't be charged any maintenance fees.
As a bonus, the interest rate you can earn is higher than the rate offered by many physical banks.
Dollar Bank Everything Savings Account
The Dollar Bank Everything Savings account combines a fee-free experience with the convenience of ATM access to your savings.
You can open the Everything savings account with as little as $50. Once the account is open, there's no minimum balance requirement. Your account won't be closed and you won't pay a fee if you let your balance fall below $50.
Dollar Bank will also provide you with an ATM card that you can use to access your savings. Dollar Bank does not charge additional fees for ATM transactions, but you might have to pay fees charged by the ATM's owner. You may withdraw up to $500 per day from ATMs using the card.
How we picked
MyBankTracker applied a methodology when choosing the best savings accounts in Pennsylvania. Our top recommendations were selected based on a thorough analysis of savings accounts offered by the top 50 banks by deposit market share in Pennsylvania (based on FDIC June 2023 data)--serving major cities including Philadelphia, Pittsburgh, Allentown, Erie, and Reading.
We focused our choices on savings accounts with low monthly maintenance fees, easy-to-meet requirements to waive these fees, the bank's physical branch and ATM network, excess withdrawal fees, and any other convenience features.
Online Savings Accounts Available Nationwide
The thought of using a local bank might be appealing, but make sure to compare all of your options.
Online savings account, for example, often offer better deals than banks in your area.
Market-leading rates, low fees
One of the reasons that online banks can offer a better deal is that they cost much less to run than traditional banks do.
By avoiding the costs of operating a network of branches and ATMs, online banks can save a lot of money.
They then pass those savings on to customers in the form of high interest rates and low fees.
Set-and-forget savings
Online savings accounts are ideal for set it and forget it savings. You can open the account, set up automatic deposits, and leave your money to grow.
Because you won't be seeing branches and ATMs where you can make withdrawals, you won't be as tempted to spend some of your savings on unnecessary purchases.
Better online/mobile banking
Online banks rely on their online and mobile experiences to keep their customers happy. If a traditional bank has a poor online experience, its customers can always stop by a branch to make a transactions.
Customers of online banks don't have that luxury. For that reasons, online banks often have the best, fastest, most up to date, and easiest to use websites and apps.
Just as safe as big banks
Many people worry about trusting their money to an online bank. This is understandable given the rise in online fraud in the past years. However, online savings accounts are just as safe as any other savings account.
The Federal Deposit Insurance Corporation protects savings accounts at both online and traditional banks. It offers protection on balances up to a maximum of $250,000. If you deposit your money at a bank that is later unable to return it, the FDIC will reimburse you for the amount lost.
So long as you don't let your account's balance exceed $250,000, you cannot lose any of the money you've deposited in an online savings account.
The Best Savings Accounts in Pennsylvania
Savings accounts let people keep their money safe and earn some interest at the same time.
If you choose an account from a national bank, you get the convenience of working with a large bank, but you'll wind up with the exact same account as each of that bank's other customers.
Working with a local bank means that you get access to savings account designed to work for people who live in your area.
That means that the account's services will be far more likely to meet your needs. banks also tend to offer more personalized services and higher rates than national chains do.
Advantages and Disadvantages of Local Banks
Local banks have the advantage when it comes to offering personalized services.
They've already tailored their services to needs of people in the area, and are often able to be more flexible when it comes to helping you achieve your financial goals.
You can also drop by your local branch if you ever need to ask a question about your account.
National banks can't offer that same level of personal service, but do offer economies of scale. National bank chains can often charge lower fees than local banks.
Advantages and Disadvantages of Savings Accounts from Local Banks
Benefits
Drawbacks

Lower fees than national banks (but not always)
Personal service for account management

Smaller branch and ATM networks
Interest rates are not the highest available
Are Online Banks Right for You?
Deciding whether you should work with a local bank or an online bank can be difficult. If you're having trouble, ask yourself the following questions.
Frequency of in-branch visits
If you enjoy visiting the bank every weekend and the tellers all know your name, consider sticking with a traditional bank account.
Think about the past 3 months and count the number of time sthat you needed to step into a physical bank location
Tech adoption
The only way to use an online bank is through your computer, tablet, or phone. If you're good with technology, adapting to online banking should be easy.
If you prefer to do your banking in-person, an online bank is a poor choice.
Key Features to Consider in a Savings Account
If you're having trouble choosing between different savings accounts, start by comparing these factors.
Interest rate
The interest rate of a savings account determines how quickly your savings will grow. All else being equal, you should always choose the account that pays more interest.
Settling for a lower interest rate is like passing up on free money.
Fees
Fees can quickly eat into your account's balance and will easily outstrip the amount of interest you earn. Look for fee-free accounts where possible.
At the very least, choose an account that has fee waiver requirements you can easily meet.
Ease of access
Online banks have a number of benefits, but they may make it difficult to access your money.
Daily transfer or withdrawal limits can make it hard to get cash in an emergency. If you frequently need access to cash on short notice, keep this fact in mind.