The Best Savings Accounts in Arizona for 2023
Find out which local banks in Arizona offer the best savings accounts and compare them to online savings accounts, which may have lower fees and higher rates.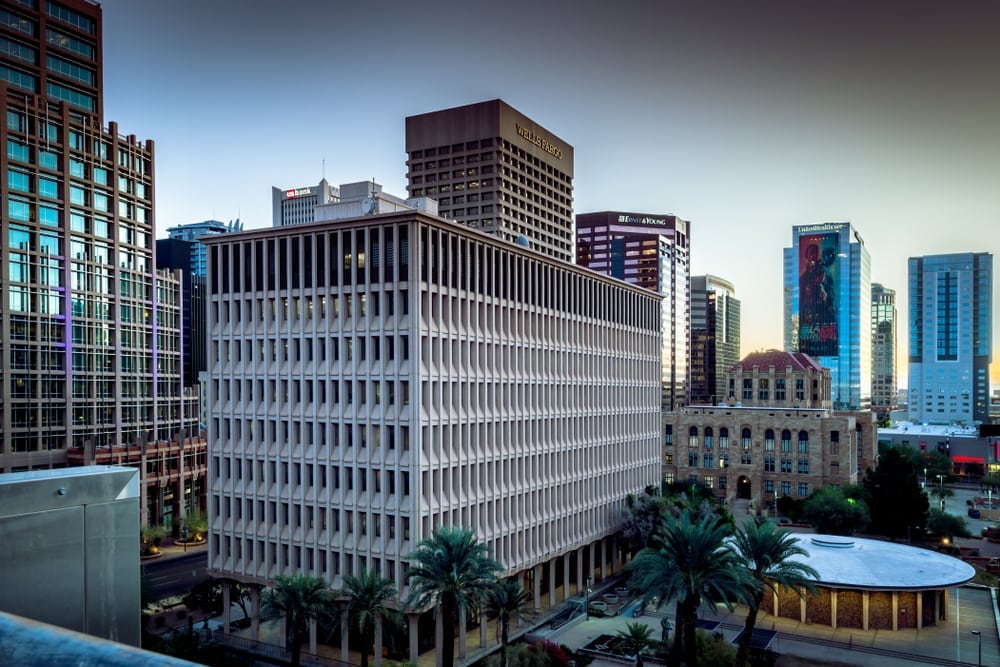 Arizona is home to 7 million Americans, each of whom needs access to banking services. Savings accounts are the second most commonly used financial account, with only the checking account being more common.
With so many potential customers in Arizona, many banks in the state compete to draw customers.
Savings accounts are designed to give people a safe place to store their extra cash while letting them earn some interest on the balance. They're also well-suited to storing money you want to have quick access to in an emergency.
If you live in Arizona and want to open a new savings account, learn about the local options available to you. Then, compare it to online savings accounts (available nationwide) to see if you have better choices.
The Best Savings Accounts in Arizona
Zions Bank Online Money Market
Money market accounts mix some of the features of checking and savings accounts. Importantly, they offer the safety and interest rates that savings accounts provide. Often, they offer rates higher than savings accounts do.
The Zions Bank Online Money Market requires a high minimum deposit. You can't open the account with less than $500. One the account is open, you don't have to worry about monthly fees. You will have to worry about maintaining a minimum balance. You will not earn interest unless your account's balance exceeds $1,000. Once your balance is over $1,000, you'll earn a great rate.
Because the Zions Bank Online Money Market Account is an online account, you can expect the standard online services.
You can view your balance and transaction history and schedule future transactions online. You can use a computer, tablet, or mobile phone to access the bank's site.
Great Western Bank Basic Savings
The Great Western Bank Basic Savings Account is a no-frills savings account.
The only requirement that you have to meet to open the account is being able to make a $50 deposit. Once the account is open, there's no monthly fee to worry about or minimum balance to worry about. You'll earn a competitive interest rate no matter what the account's balance is.
The account also provides access to Great Western Bank's online banking service. You can make deposits, view your balance, and manage all of your accounts from the bank's website.
That makes it easy to move money between your accounts whenever you need to.
How we picked
MyBankTracker applied a methodology when choosing the best saving accounts in Arizona. Our top recommendations were selected based on a thorough analysis of savings accounts offered by the top 50 banks by deposit market share in Arizona (based on FDIC June 2023 data)--with a physical presence in major cities including Phoenix, Tucson, Mesa, Chandler, and Scottsdale.
We focused our choices on savings accounts with low monthly maintenance fees, the least demanding requirements to waive these fees, the bank's ATM network, excess withdrawal fees, and any other convenience features.
Online Savings Accounts are Available Nationwide
Once you've taken the time to look into the local banks and credit unions, take the time to consider online banks.
Online banks and especially online savings accounts have become far more popular in recent years. This can be attributed to their convenience, low fees, and great rates.
Many traditional banks have monthly fees and poor interest rates. This has resulted in consumers being required to pay the bank for the privilege of depositing money.
Online banks cost far less to run than brick and mortar banks do. That lets them avoid charging fees, and pay more interest. They pay customers for the privilege of holding their money.
Giving you higher APYs
If you're curious about how fees and interest rates can affect your savings, consider this example:
You're hoping to go on a large vacation in five years, and want to start saving for one now. You have $1,000 to put in the savings account and plan to add $100 each month. At the end of five years, you'll use the account's balance to pay for your vacation.
A typical savings account might offer just 0.1% APY per year. If you choose this kind of account, you'll wind up with $7,019.79 at the end of five years. You'll have earned less than $20 in interest over the course of five years.
Online banks offer as much as 1.6% interest each year. If you instead use an online savings account, you'll finish the five years with $7,325.43. You'll have earned more than $300 more in interest just by choosing a different savings account.
Now, remember that the traditional bank might charge a maintenance fee to keep the account open. If you are charged just $1 in monthly fees, you'll wind up with less money than you started with, even after accounting for the interest you earned.
The difference between a low-fee, low-interest account and a high-interest account could be hundreds of thousands of dollars.
Start with little to nothing
Another significant advantage that online savings accounts have over their brick and mortar brethren is their low minimum deposits.
If you want to open a savings account at a traditional bank, you might need to come up with as much as $50 or $100. Online banks will often let you open a savings account with as little as a penny.
That makes them a great choice for people who are just getting started with saving. You can open the account any time, and just put what you can afford to in the account.
As secure as a big bank
People often hesitate to open an online savings account because they're worried about the account's safety. It is understandably scary to give your money to a bank you can't even see. Thankfully, online banks are just as secure as traditional banks.
The Federal Deposit Insurance Corporation was founded in the wake of the Great Depression to restore confidence in American banks. It does so by insuring the balances of accounts at insured banks. You can get up to $250,000 in insurance per account type at a single bank. If you make a deposit and the bank cannot return your money, the FDIC will reimburse you.
The $250,000 limit applies to each account ownership type. If you have two personal accounts, each with a $250,000 balance, only the first $250,000 out of your total $500,000 will be protected. If you have $250,000 in a personal account and $250,000 in a joint account, the entire amount will be insured.
You cannot lose money by depositing it at an insured bank, so long as you stay under the insurance limits.
Focused on saving
One downside of online banks is that they make working with cash difficult.
Online banks don't have ATM networks, so you'll be left to use ATMs operated by other banks. You'll have to pay any fees charged by the owners of these ATMs, though some online banks offer fee reimbursement.
Additionally, you may be limited to withdrawing just $500 or $1,000 a day.
If you ever wind up with extra cash, online banks rarely offer a way to deposit it. You'll either have to put it in another bank account and transfer it electronically or spend it.
The Best Savings Accounts in Arizona
There are two benefits to working with a local bank.
Personalized service
The staff at local banks will get to know you and can often offer personalized services and assistance when you need it.
This can be helpful if you ever encounter a complicated financial issue or need help from your bank.
Consumer-friendly products/services
Local banks may know the unique needs and troubles that locals face.
They can tailor their account features to help meet the needs of people in the area because they don't have to worry about serving customer across the country.
National banks are good if you expect to travel a lot and want to have access to a huge network of ATMs and branches. The downside is that they cannot offer the personalized services of a local bank.
Advantages and Disadvantages of Savings Accounts from Local Banks
Benefits
Drawbacks

Lower fees than national banks (but not always)
Personal service for account management

Smaller branch and ATM networks
Interest rates are not the highest available