The Best Savings Accounts in Illinois for 2023
See which banks in Illinois offer the best savings accounts in terms of fees, interest rates, and features. Compare them to savings accounts from online banks.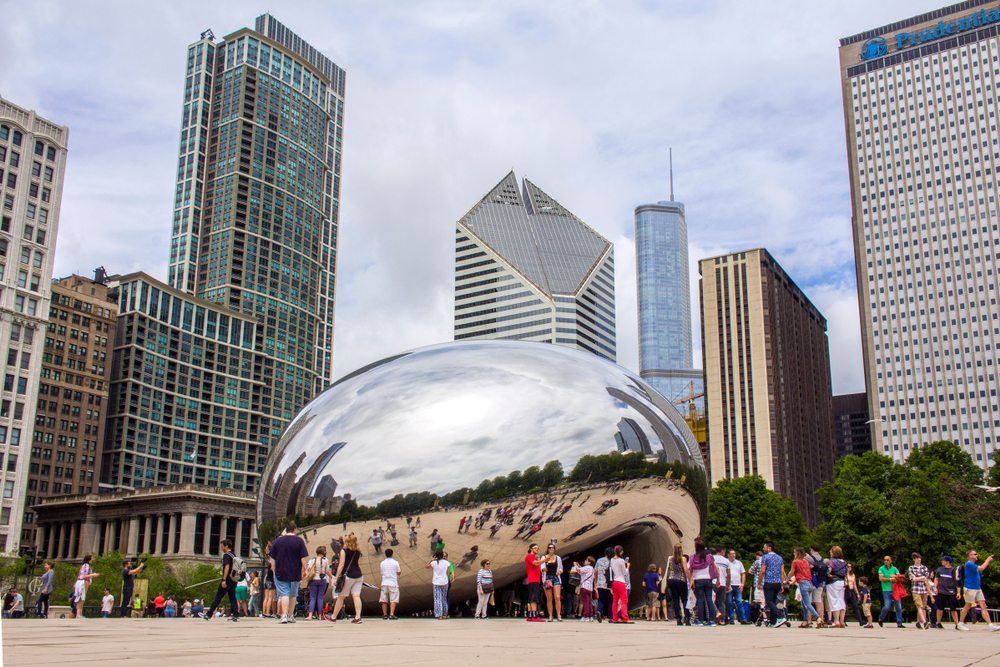 Illinois, located in the middle of the United States, is served by a number of local, regional, and national banks.
These banks offer customers in Illinois many services, including the opportunity to open a savings account.
If you live in Illinois and want to open a savings account, this article will discuss the options that are available to you.
The Best Savings Accounts in Illinois
Morton Community Bank Amazing Savings Account
The Morton Community Bank Amazing Savings account does its best to live up to its name by offering great rates and low fees.
The Amazing Savings account offers a large interest rate on the first $5,000 you hold in the account. Amounts over $5,000 earn a reduced rate.
Another unique feature of the account is that interest is paid in the form of rewards points.
Most banks automatically deposit interest to your account as cash. Morton Community Bank gives you 1 reward point per penny of interest you earn. You can redeem reward points for cash or other rewards, like gift cards, electronics, or travel.
You'll also earn reward points when you make transfers into your Amazing Savings account. That can help you grow your balance more quickly.
Byline Bank Choice Money Market Account
While money market accounts are somewhat different than savings accounts, they share many characteristics. Among these characteristics are the focus on safety and the ability to earn interest.
The Byline Bank Choice Money Market is designed to give people with a large balance the chance to earn a great interest rate.
To open the account, you must make an initial deposit of at least $1,000.
The minimum to avoid monthly fees is higher, at $10,000. You'll want to make sure you can maintain that balance before you open the account.
If you can maintain that $10,000 you'll earn a significantly elevated rate of interest on your entire balance.
Next, to the fees charged by the account, a savings account's interest is one of its most important features.
If you can meet the balance requirement, Byline Bank gives you a great way to earn some return on your savings.
How we picked
MyBankTracker applied a methodology when choosing the best savings accounts in Illinois. Our top recommendations were selected based on a thorough analysis of savings accounts offered by the top 50 banks by deposit market share in Illinois (based on FDIC June 2023 data)--serving major cities including Chicago, Aurora, Naperville, Joliet, Rockford, and Springfield.
We focused our choices on savings accounts with low monthly maintenance fees, easy-to-meet requirements to waive these fees, the bank's physical branch and ATM network, excess withdrawal fees, and any other convenience features.
Online Savings Accounts Available Nationwide
Using a local bank might be appealing, but you should take your time to consider all of the options available to you.
No matter where in the U.S. you are, one of your options is to use an online bank.
These accounts can sometimes offer better deals than local or national banks.
High savings rates with low fees
One benefit of using an online bank is that they can charge lower fees and pay more interest than banks that operate physical branches.
Online banks are cheaper to run since they don't have to pay for land to put branches on, employ tellers, or handle other costs related to operating a network of branches and ATMs.
They then pass those savings on to their customers.
Avoiding temptation
When you visit your bank on a regular basis, it can be tempting to withdraw some cash from your savings to pay for a fun purchase here and there.
If you keep your money at an online bank, you won't face this temptation as often.
Overspending is a common problem, so removing the temptation to spend your savings can help you build your nest egg.
Tech-focused
Physical banks have the benefit of letting you do your banking in person.
You can always visit a branch and talk to a person if you have trouble with your account.
Having online access to your account is a convenience, but is not necessary when you can visit a branch.
The only way to work with your online bank account is through the internet. This means that online banks have to invest heavily in their websites and mobile apps.
If you like being able to do your banking on the go, an online bank will give you the best mobile experience.
FDIC insurance
Many people are wary of trusting online banks. This is understandable given the rise in online fraud in recent years.
The good news:
Online savings accounts are just as safe as any other savings account. The Federal Deposit Insurance Corporation insures bank accounts at both physical and online banks.
If you deposit money at a bank and the bank is later unable to return your deposit, the FDIC will reimburse you for any losses, up to its $250,000 limit.
So long as your account's balance does not exceed $250,000, you cannot lose any money you've deposited at an online bank.
The Best Savings Accounts in Illinois
One thing that national banks are good at is standardization.
If you open an account at a branch in Illinois, you'll wind up with the same account as someone in a coastal area would have.
This can be beneficial if you travel regularly since you can easily visit an ATM or branch across the country.
Choosing a local Illinois bank brings its own advantages.
You'll get access to services that cater to citizens of Illinois and their unique needs. Local banks can also offer more personalized services and higher interest than national bank chains can.
Advantages and Disadvantages of Local Banks
One advantage of local banks is that they are able to offer personalized services to their customers.
It's easier to get to know the people who run your bank when it's a small operation as compared to getting to know the managers of a national chain.
Smaller, local banks can customize their services and you can visit your local branch anytime when you have questions or issues.
On the other hand, local banks can't take advantage of the economies of scale that national bank chains can. That might force them to charge higher fees to keep the doors open.
Advantages and Disadvantages of Savings Accounts from Local Banks
Benefits
Drawbacks

Lower fees than national banks (but not always)
Personal service for account management

Smaller branch and ATM networks
Interest rates are not the highest available
What Kind of Account is Right for You?
If you're having trouble deciding between an online bank or a local bank, ask yourself the following questions.
Do you visit your bank regularly? If everyone at your local branch knows your name and you enjoy visiting the bank, you'll lose out on that experience by choosing an online account.
Are you willing to pay more to be able to visit a bank in-person? Online banks pay more interest and charge lower fees than physical banks do.
Even if you have a fee-free account, you'll be paying the opportunity cost of lost interest. Is that cost worth the benefit of having a branch to visit?
How good are you with technology? If you're not much of a computer or smartphone user, dealing with an online bank might be difficult.
How to Pick a Savings Account
If you're having trouble choosing between different savings accounts, start by comparing these factors.
Interest rate
Savings accounts give you a way to keep your money safe while earning some return on the balance of the account.
Choose the account with the highest rate. Settling for a lower rate is like giving up free money.
Fees
Fees eat away at your balance and quickly outstrip any interest you can earn.
Look for fee-free accounts or accounts with easy to meet fee-waiver requirements.
Convenience
Online accounts often impose daily withdrawal limits, making it difficult to get a lot of money in an emergency.
If you anticipate needing to make large withdrawals on short notice, consider factors such as ATM access and other methods of accessing your savings.