The Best Savings Accounts in Ohio for 2023
Compare the best savings accounts that are offered by local Ohio banks to the top savings accounts available nationwide from online banks.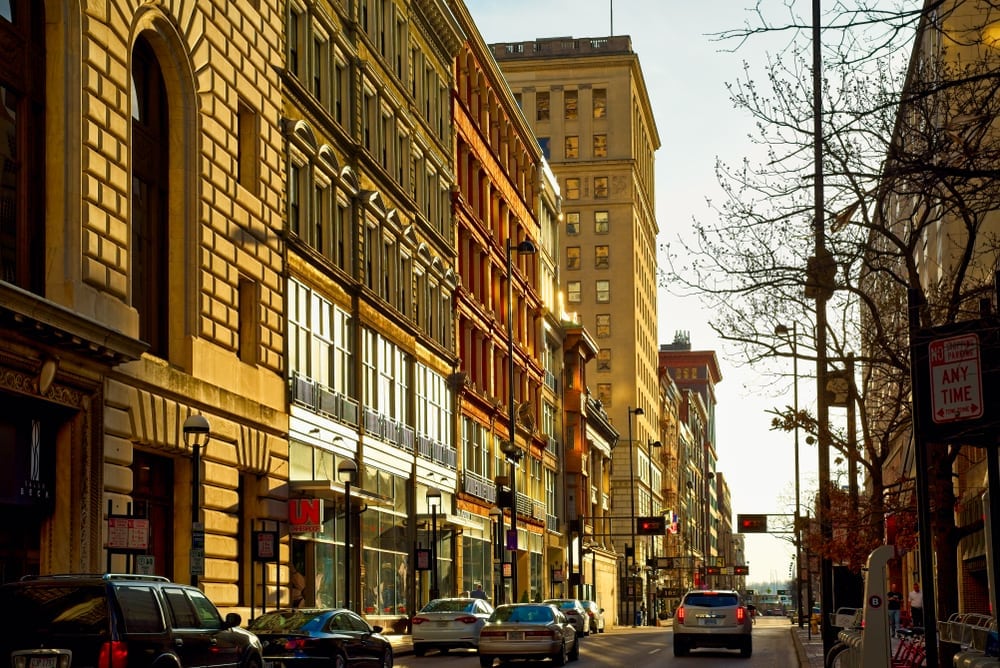 Ohio is the 7th most populous state in the U.S., being home to more than 11.5 million Americans.
Banks in the state offer a variety of services to Ohioans, including savings account services.
Savings accounts are the second most common type of bank account in the U.S., so there is a wide variety of accounts available to you.
If you live in Ohio and need to open a savings account, find out about the best options offered by local Ohio banks and compare them to online savings accounts available nationwide.
The Best Savings Accounts in Ohio
Third Federal High-Yield Savings Account
The Third Federal High-Yield Savings account gives savers the chance to earn different interest rates based on the balance of their account. As your balance grows, the interest rate you earn will grow.
The base rate is available to anyone who keeps $10 in the account, which is the minimum opening deposit. Once your balance grows past $25,000, you'll advance to the second-tier interest rate. If your balance exceeds $100,000, you'll earn the highest rate available on the account.
If you have a lot of money to keep in the account, this can be a big draw for the account as you can earn a lot of interest on your savings.
Another benefit of the account is that there is no monthly fee. No matter what balance you keep in the account, you won't be charged a fee.
Dollar Bank Statement Savings Account
The Dollar Bank Statement Savings account offers customers a no-fee account that they can use to store their extra money.
Unlike some high-yield savings accounts, you won't earn much interest with the statement savings account. In fact, you won't earn any interest at all until the account's balance exceeds $250.
This account is a good choice for people who want a fee-free place to store money. People who want to grow their savings should look elsewhere for a savings account.
One benefit of the account is that you can easily access your money with a free ATM card. You can use your ATM card at any Dollar Bank ATM without incurring a fee. The only fee to watch out for is the monthly printed statement fee of $3. You can avoid this by signing up for electronic statements.
First Commonwealth Bank Hometown Savings Account
The First Commonwealth Bank Hometown Savings Account is another no-fee savings account option.
There's no minimum deposit to open the account and no minimum balance to maintain to avoid fees. You'll also earn the same rate of interest regardless of the balance of the account.
Another feature of the account is overdraft protection transfers. You can link the account to any Hometown checking account to sign up for this service.
If you would overdraft your checking account, money will automatically be moved from your savings account instead. This lets you avoid having your card declined or paying hefty overdraft fees.
How we picked
MyBankTracker applied a methodology when choosing the best saving accounts in Ohio. Our top recommendations were selected based on a thorough analysis of savings accounts offered by the top 50 banks by deposit market share in Ohio (based on FDIC June 2023 data)--serving major cities including Columbus, Cleveland, Cincinnati, Toledo, and Akron.
We focused our choices on savings accounts with low monthly maintenance fees, easy-to-meet requirements to waive these fees, the bank's physical branch and ATM network, excess withdrawal fees, and any other convenience features.
Consider Online Savings Accounts Available Nationwide
An alternative to both local and national banks is the online bank.
Online banks have grown popular in the past few years as our lives have become increasingly digital. They offer their own unique benefits.
How they offer higher rates with low fees
Online banks don't have to pay to run large networks of branches or ATMs.
That means they save money on rent, employee costs, utilities, security and more.
They can also centralize their operations in one location. All of these savings mean that online banks are much cheaper to run than traditional banks are.
Typically, online banks pass those savings on to customers in the form of low fees and high interest rates.
Help focus on savings
If you have trouble with having the discipline to save, using an online savings account can help.
An online bank account is easy to keep out of sight and out of mind when compared to an account at a local bank. You won't be driving past branches and ATMs all the time.
That can remove the temptation to withdraw some cash from the account to make an unnecessary purchase.
Online/mobile banking
Online banks are completely reliant on their technology.
If you have trouble with a local bank's website or app you can always visit a branch to handle your transactions.
Online banks don't have the luxury of directing customers to visit a branch.
That means they tend to have the best, most responsive, and most up to date websites and mobile apps.
The same FDIC insurance
Many consumers may be worried about the safety of online bank accounts. Given the rise in online fraud, that's understandable. The good news is that online banks are just as safe as traditional banks.
The Federal Deposit Insurance Corporation insures online banks just like regular banks.
It does this by ensuring the balance of bank accounts, up to a limit of $250,000. If you deposit money at a bank that is later unable to return it, the FDIC will reimburse you for the losses.
So long as you don't let your balance exceed $250,000, you cannot lose money deposited in an online savings account.
The Best Savings in Ohio
If you open a savings account at a national bank, you'll be getting a standardized account that is the same for everyone who opens it.
You'll get the same account in Ohio as someone in Texas or Maryland would.
While this can be useful if you travel a lot, if you spend most of your time in Ohio, working with a local bank can be a good idea.
Local Ohio banks can tailor their services to the needs of Ohioans.
Smaller local banks also tend to be able to offer more personalized services and higher rates than national banks chains do.
Advantages and Disadvantages of Local Banks
One major advantage offered by local banks is their personalized service.
The people who work at your bank will get to know you over time and can help you accomplish your personal goals. It's also easy to get your questions answered since you can visit a branch any time to speak to someone.
National bank chains have trouble offering that level of familiarity and personalization.
Their advantages are their national networks of branches and ATMs and their economies of scale. The size of large banks often lets them offer lower fees than smaller banks.
Advantages and Disadvantages of Savings Accounts from Local Banks
Benefits
Drawbacks

Lower fees than national banks (but not always)
Personal service for account management

Smaller branch and ATM networks
Interest rates are not the highest available
What Kind of Account is Right for You?
When you're deciding on whether to open an account at a local bank or online bank, ask yourself the following questions:
Are you good with technology? You have to be familiar with the internet and smartphones to be able to use an online bank to its maximum potential.
How often do you visit your current bank? If you're a regular at your local branch and enjoy visiting the bank, opening an online account will mean losing out on that experience.
How much are you willing to pay for the ability to visit a branch? Online accounts charge fewer fees and pay more interest than local banks. Can you accept the higher fees and lost interest just so you have a branch to visit?
Most Important Features in a Savings Account?
Choosing the right savings account is difficult. If you're having trouble deciding on the right account, compare these factors.
Interest rates
The interest rate of an account determines how quickly your savings will grow.
You want your savings to grow as quickly as possible, so look for the account that has the highest interest rate.
Settling for a lower rate is just passing up free money.
Fees
Many banks have started to charge maintenance fees on their accounts. It is counterintuitive for a savings account.
These fees eat into your balance and quickly outstrip any interest that you can earn.
Look for accounts that don't charge a monthly fee. If you must choose an account with a fee, choose one with fee waiver requirements that you can fulfill easily.
Accessing Your Money
Some savings accounts make it easy to access your money. Others make it more difficult to get money out of the account.
Online banks in particular often have daily withdrawal limits. If you expect to need to access your savings account regularly, keep the ease of access in mind.
If you're more worried about letting your savings grow, this is less important.