Santander Savings Account 2023 Review
Learn about the basic savings account option offered by Santander Bank and compare it to the monthly fees and interest rates of online savings accounts.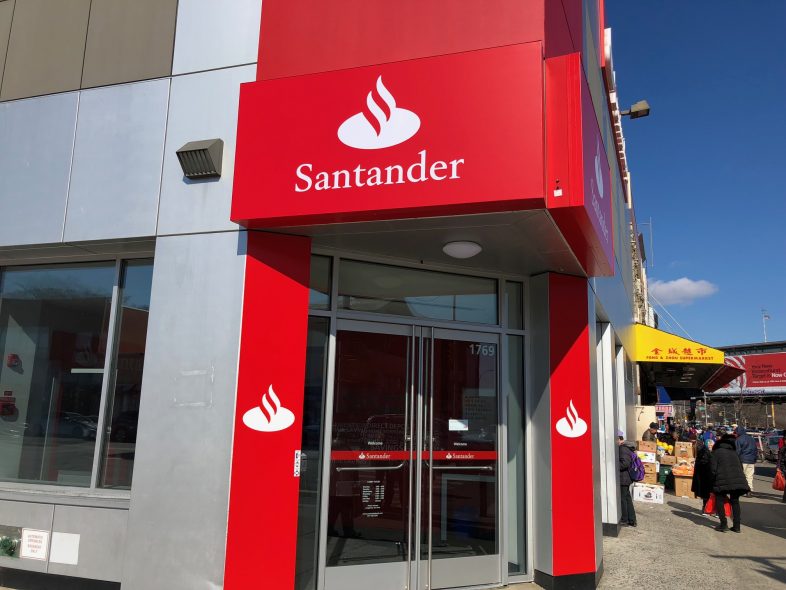 Santander Bank
The strong regional presence of Santander Bank in the Northeast means that you could be considering it for a new savings account.
You may just be looking for a simple account to hold your cash for another time.
For that, the bank offers its straightforward Santander Savings Account, which doesn't provide much in terms of extravagant features and perks.
It does have a very low monthly fee.
Luckily...
The fee waiver requirements are also extremely easy to meet.
In this review, learn all about the detail of this savings account and learn about the alternatives that are available if it doesn't quite match your needs.
Santander Savings Account Account Pros & Cons
Compare Savings Options
Be sure to check out more savings accounts worth considering:
Not the Highest of Savings Rates
One of the rewards of keeping your cash in a savings account is the ability to earn interest.
Santander Bank doesn't offer a great interest rate, but it is on par with the rates offered by other brick and mortar banks.
If you want to earn the best rates possible, you'll want to look into an online savings account.
Why?
Simply put, online banks don't pay the cost of running branches. So, fewer expenses for the online bank means higher savings rates for customers.
Keep in mind:
A strong rate also helps combat inflation. Ideally, you want the interest rate you earn to be greater than or equal to the rate of inflation.
In that scenario, your savings account will maintain or increase in value over time.
If the interest rate paid on the account is lower than the inflation rate, your savings are actually losing value as time goes on.
Insured by the FDIC
The Santander Savings Account does a great job at keeping your money safe.
Like nearly every bank in the United States, Santander Bank is insured by the Federal Deposit Insurance Corporation. FDIC insurance makes a bank as safe as it can possibly be.
The FDIC insures up to $250,000 per account type, per customer at a bank.
If you deposit money to your Santander Savings Account and Santander Bank later closes, the FDIC will reimburse you for the amount that you lost, up to $250,000.
So long as you don't let your account balance exceed $250,000, you'll never lose money that you've deposited.
Note that this insurance limit is based on the account type and the bank.
If you have more than $250,000, you should consider putting the rest in another bank.
Or, you can open a joint account at Santander for another $250,000 in deposit insurance.
$1 Monthly Fee
The fact is:
Many traditional banks charge monthly fees on even their most basic accounts. 
The Santander Savings Account charges a simple $1 monthly fee.
Compare to other big banks, this is actually very low and quite manageable.
You can avoid this fee by:
Having a linked checking account at Santander bank.
Maintaining a $100 balance
Again, these fee waivers are not too difficult.
Still:
By comparison, many online banks offer savings accounts that don't have any monthly fees.
Other Fees
Monthly fees are the most common type of savings account fee, but they aren't the only fees that you might face.
Though most of these fees are uncommon, it's good to be familiar with the fees that you might be charged.
Santander Savings Account Fees
| Type of Fee | Fee |
| --- | --- |
| Monthly Maintenance | $1 |
| Excess Withdrawal | $5 |
| Stop Payment Fee | $30 |
| Returned Item Fee | $15 |
| Domestic Incoming Wire Transfers | $13 |
| Domestic Outgoing Wire Transfer | $3 |
Save Money on Fees with Overdraft Protection Transfers
If you also have a Santander Checking Account, you can link your savings account to your checking account.
One small benefit that linking your accounts is the option to get consolidated statements.
This means you'll get one statement for both your checking account and savings account, making it easier to see all of your transaction at once.
More importantly, you'll have the option to sign up for overdraft protection services. This can help you save money on fees if you overdraft your checking account.
Overdraft protection transfers
When you swipe your debit card to make a purchase, money is immediately deducted from your checking account.
If you try to spend more money than you have in the account, Santander Bank may decide to cover the difference for you.
When this happens, your account's balance will go into the negatives.
This is called overdrawing your account.
Banks don't like it when their customer spend more money than they really have, so they charge fees for overdrafts.
Watch out:
These fees are generally very high.
At Santander Bank, you have to pay $35 for each overdraft. There's a limit of six overdraft fees per day, so you could wind up paying as much as $210 in fees in a single day.
With your Santander Savings Account, you can sign up for automatic overdraft transfers. If you do, money will be automatically moved from your savings account to cover overdrafts.
There is a once per day fee of $12 for any day in which an overdraft protection transfer takes place.
That's huge savings over the standard overdraft fee.
How It Compares
When you're opening a new savings account, it's easy to get overwhelmed by the number of options available to you.
Still, you should take the time to find the right account for your needs.
If you find a good account you'll find it much easier to save money and avoid fees.
When you're comparing savings account, the first thing you should look at is their fee structures.
Ideally, you should choose an account with no monthly fees.
At a minimum, choose an account that has fee waiver requires you can easily meet every month. Paying even one monthly fee can wipe out multiple months of interest.
Next, look at the interest rate that each account offers.
The higher the rate, the better. Settling for a lower interest rate is like giving up free money.
The impact of inflation makes a good interest rate doubly important.
Finally, consider the special features that each account offers.
Some savings accounts, like the Santander Savings Account, offers services that can save you money like overdraft protection. Other savings account could offer perks like discounts, rewards for meeting savings goals, or financial management software.
Regardless of the specific features, you need to think about the value of those features to you. Some people will find overdraft protection very valuable.
People who never overdraw their checking account probably don't care about whether that feature is available or not. Account features are the most subjective thing to compare, but they can make what seems like an average account into the perfect account for you.
The Final Verdict
The Santander Bank Savings Account is a solid savings account for a brick and mortar bank... when compared to other brick and mortar banks.
If you really want to earn the most interest possible without the fear of paying a monthly fee, consider opening an online savings account instead.
They can offer rates that are 100 times higher than brick and mortar banks.
0