The Best Savings Accounts in New Jersey for 2023
Learn about the best savings accounts from local banks in New Jersey and compare their fees and interest rates to the top savings accounts from online banks.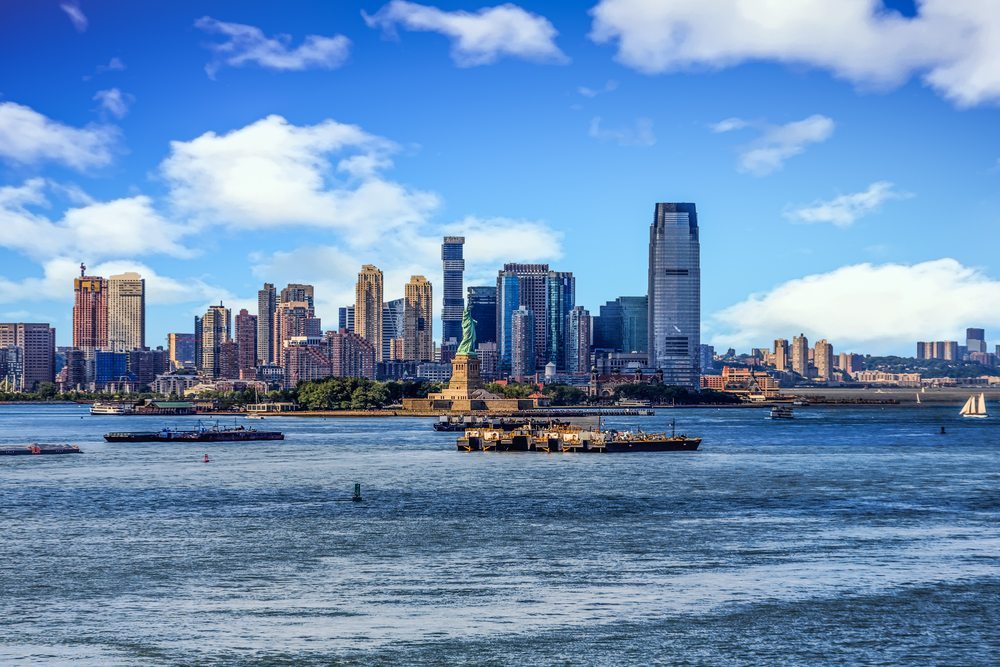 The Best Savings Accounts in New Jersey
Valley National Bank
Valley National Bank offers three different savings accounts to its customers.
The All Access Savings account is the basic option available to customers. It requires a $100 opening deposit and there are no monthly fees.
Cross River Bank
Cross River Bank offers two different savings account options to its customers.
The I Connect/E Connect Savings Account is the basic savings account option. It pays a great interest rate and has no minimum balance requirement or minimum opening deposit.
If you want to earn some additional interest, you can open I Connect/E Connect Tiered Savings account. You'll earn more interest with larger balances. Your interest rate will increase when your balance exceeds $10,000, $50,000, $150,000, or $500,000.
NVE Bank
Customers of NVE Bank can choose from one of three savings account options.
The Statement Savings account is great for people who are starting to save. You can open the account with just a $10 deposit. You'll get a free ATM/Debit card to make withdrawals, and access to online banking. To avoid paying a $5 monthly fee, you'll need to maintain a $300 balance.
The Super Saver account is designed to help you earn more from your money. It offers all the benefits of the Statement Savings account with a higher interest rate. In exchange for earning the higher rate, you'll need a $2,500 minimum deposit. If your balance drops below that amount you'll earn a lower rate. If your balance drops below $100, you'll be charged a $2.50 monthly fee.
The Universal Club account is structured to help you save towards a specific goal over the course of twelve months. You can start with a deposit of just $5 and make regular deposits each month. Once the twelve-month period your balance, plus interest, will be returned to you, ready to be spent.
How we picked
MyBankTracker applied a methodology when choosing the best savings accounts in New Jersey. Our top recommendations were selected based on a thorough analysis of savings accounts offered by the top 50 banks by deposit market share in New Jersey (based on FDIC June 2023 data)--serving major cities including Newark, Jersey City, Paterson, Elizabeth, Edison, and Trenton.
We focused our choices on savings accounts with low monthly maintenance fees, easy-to-meet requirements to waive these fees, the bank's physical branch and ATM network, excess withdrawal fees, and any other convenience features.
Online Savings Accounts Available Nationwide
Though local banks may be appealing you should also take the time to consider alternatives. One such alternative is an online bank. You can open an online savings account from anywhere in the country, taking advantage of their unique benefits.
Earn More Interest Without More Fees
The biggest benefit of online banks is that they pay much more interest and charge much lower fees.
Online banks can do this because they are cheaper to run than banks that operate physical branches. To open a branch, a bank needs to buy or rent the building, pay for security, cover utilities, and hire staff. Online banks can operate out of a single centralized location, saving a lot of money. They then pass those savings on to customers.
Out of Sight, Out of Mind Makes It Easy to Save
Another benefit of online banks is that you don't drive by a branch regularly. When you're trying to save, that can help keep your growing balance off your mind. If you drive by a branch of your bank regularly, you might be tempted to withdraw some extra cash. The less you think about your savings, the less likely you are to use it for something unnecessary.
Better Mobile Experience
Another benefit of online banks is their mobile and online banking experience. Every bank has a website and app today, but for online banks, these are the first and last place you'll go when you need to do your banking. That means that online banks tend to have the best, easiest to use, most responsive apps and websites.
Online Accounts Offer Safety Through FDIC Insurance
Savings accounts are meant to be safe, and many people worry about whether online savings accounts are safe. This is understandable with the prevalence of online fraud these days. In fact, an online savings account is just as safe as an account at a local New Jersey bank.
This guarantee of safety comes from the Federal Deposit Insurance Corporation. The FDIC insures bank account balances, up to a limit of $250,000. If your bank closes and you cannot withdraw the money you deposit, the FDIC will reimburse you. The $250,000 limit applies independently by account type. That means if you have $250,000 in a savings account and $250,000 in a checking account, the full $500,000 is insured.
So long as the bank you choose is FDIC-insured, your money is as safe as it can be.
The Best Savings Accounts in New Jersey
National banks generally provide the same rates and charge the same fees, no matter where you are. You'll likely end up with the same account as someone from California or Maine. One benefit of a local New Jersey bank is that they can tailor their savings accounts to local consumers' needs. They also may offer perks like higher interest to attract customers.
Pros and Cons of Local Banks
Local banks are great at offering personalized service. You can walk into a branch to get help with your account or ask questions. Larger chains have more customers and can't provide that same level of familiarity. The biggest downside of local banks is that some charge higher fees than national banks.
Advantages and Disadvantages of Savings Accounts from Local Banks
Benefits
Drawbacks

Lower fees than national banks (but not always)
Personal service for account management

Smaller branch and ATM networks
Interest rates are not the highest available
What Kind of Account is Right for You?
If you're still debating whether you should use a local bank or an online bank, answer these questions.
Are you comfortable with technology?
People who are good with technology or who can adapt easily will have no trouble opening an online savings account. If you're less used to modern smartphones or computers, there will probably be a bit of a learning curve.
How often do you visit a branch of your current bank?
If everyone at the bank knows your name, you might want to choose a local bank so you can keep visiting a branch. If most of your banking is done at ATMs, an online bank is perfect for you.
What are you willing to pay to be able to visit a branch?
Online banks charge fewer fees and pay more interest than physical banks. Are you willing to lose out on the potential gains and pay the extra costs just to have a branch to visit?
Most Important Features in a Savings Account
Choosing the right savings account is important, but the number of options makes it overwhelming. Use these factors to compare your options.
Interest
Savings accounts have a dual purpose: keeping your money safe and maintaining your money's spending power through the interest you earn. Look to open the account that offers the best interest rate. Choosing an account with a lower rate is like passing up on free money.
Fees
Fees are becoming more common in savings accounts, but can your money really be called safe if it's in danger of being taken away by fees? Choose an account that doesn't charge fees or that has fee waiver requirements you can always meet.
Monthly account fees are your biggest worry. Ideally, you're not paying a monthly service charge at all. Otherwise, your next biggest concern is the excess withdrawal fee, which is charged when you withdraw from a savings account too much in a single month.
Access to Your Money
Finally, consider how easy it is to access your money when you need it. Local New Jersey banks excel at this. Just walk into a branch and make a withdrawal. Online banks might limit your daily withdrawals, making it hard to withdraw large sums when you need to.