TAB Bank High Yield Savings Account 2023 Review
Our review of the TAB Bank High Yield Savings Account breaks down the interest rates, fees, and ways that you can manage and access your account.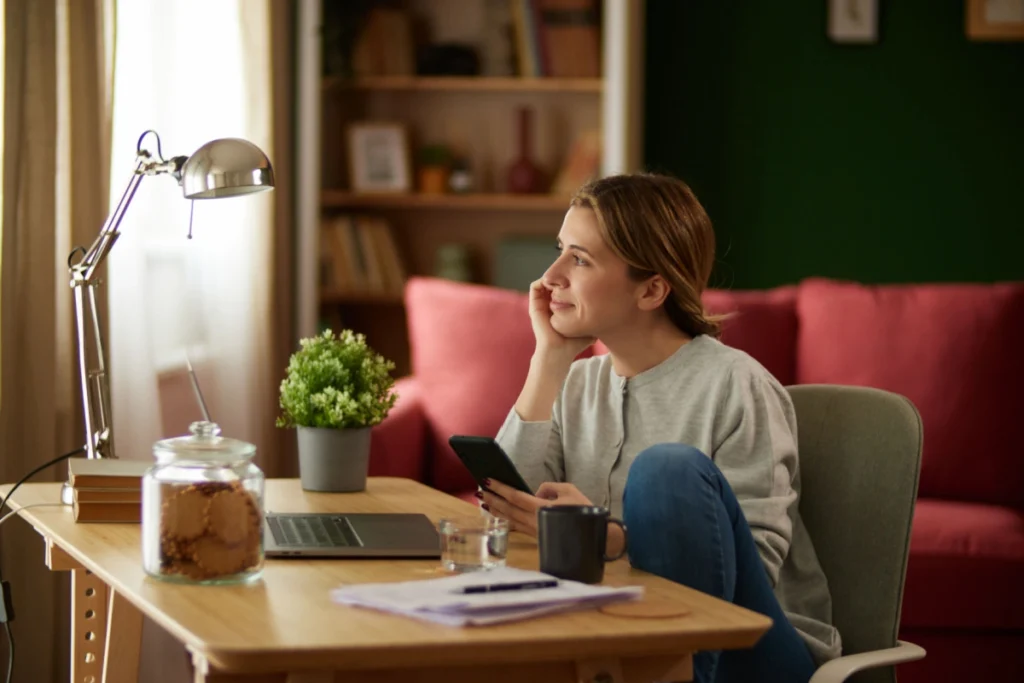 High-yield savings accounts can pay a higher APY for your money. TAB Bank offers a high yield savings option that pays one of the most competitive rates around. 
TAB Bank is an FDIC-member bank that's headquartered in Ogden, Utah. Along with high yield savings accounts, the bank also offers checking accounts, money market accounts and certificate of deposit (CD) accounts. 
Saving with TAB Bank could be a good fit if you're looking for one of the highest savings account rates. You might consider opening an account here if you:
Want to avoid monthly maintenance fees and excess withdrawal fees
Are looking for a competitive savings APY
Don't necessarily need ATM or branch banking access
Of course, there are lots of other savings accounts to choose from and it's important to consider your overall needs and goals. For instance, if you'd like to be able to withdraw cash then you might consider saving with Synchrony Bank (optional ATM card offered). 
Overall, TAB Bank is definitely worth considering if you're in the market for a new savings option based on its competitive APY. As always, it's important to compare rates, fees and minimum deposit requirements when choosing a savings account.
TAB Bank High Yield Savings Account Pros & Cons
Compare Savings Options
Be sure to check out more savings accounts worth considering:
Compared to Other Savings Accounts
Marcus
Marcus is the online banking division of Goldman Sachs. Here, you'll find high yield savings accounts with competitive rates, though they're not quite as high as what you could get with TAB Bank.
There are no monthly fees or minimum deposit requirements to open an account. Marcus allows you to make same-day transfers of $100,000 or less to and from other banks and withdrawals are unlimited. 
Access is limited to online and mobile banking, as Marcus doesn't include an ATM card with this account. However, you can get customer service help 24/7, which is a nice benefit if you have questions or issues with your account. 
Synchrony Bank
Synchrony offers high-yield savings accounts, money market accounts and CD accounts, all with competitive rates. You can even set up an IRA CD here if you'd like a safe way to save for retirement. 
There are no minimum balance requirements and no monthly fees, which is similar to TAB Bank.  You can bank online or through the Synchrony app. 
Synchrony does offer an ATM card, which is good if you'd like the convenience of being able to withdraw cash on the go. However, the APY you'll earn with a high yield savings account here is lower than what TAB Bank offers. 
American Express
American Express offers a high yield savings account option, though the APY is the lowest of the savings accounts profiled here. 
However, there are no minimum deposit requirements and no monthly fees. You'll also have access to 24/7 customer service, along with online and mobile banking. 
You can open an individual or joint account. And you don't need to be an American Express cardmember to start saving. 
Interest Rates
If you're putting money into savings, you might have a simple goal: to earn the best interest rate possible. 
When comparing different banking options, you might lean toward an online savings account vs. a traditional bank. Online savings accounts, CD accounts and money market accounts have earned a reputation for offering rates that are well above the national average. 
TAB Bank follows that trend, with an impressive APY that's among the best online savings options. 
There's no minimum deposit requirement and the same APY applies across all balance tiers. TAB Bank doesn't cap savings account limits either. 
That means you can save a little money here or a lot. Savings deposits are FDIC-insured up to $250,000 per depositor, per account ownership type. 
Interest compounds daily, which is a good thing. The more frequently interest compounds in a savings account, the faster your money can grow.
The main highlight of the TAB Bank High Yield Savings account is the APY. 
Compared to traditional banks, TAB Bank easily outstrips the rates you can get with standard savings accounts. TAB also holds its own among the top online banks offering savings accounts. 
Aside from that, TAB Bank makes it easy to open and maintain an account. You can open an account with $0 and you need a balance of just $0.01 to earn interest. 
You'll start earning interest right away once you make your first transfer to deposit funds to your account. 
Fees
When comparing savings accounts, it's always a good idea to look at the fees. 
Keeping banking fees low is a good thing, since it means you get to hold on to more of your interest. While TAB Bank has no monthly maintenance, it's not entirely fee-free. 
Here are the most important fees to know with this savings account.
Other Account Fees - TAB Bank High Yield Savings Account
| Type | Fee |
| --- | --- |
| Monthly maintenance fee | $0 |
| Excess withdrawals | $0 |
| Stop payment | $25 |
| Official checks | $15 each |
| Returned deposit item fee | $30 |
| Statement copy | $0 |
| Expedited delivery | $10 |
| Outgoing wire transfer | $30 |
| Account records | $5 |
| Account research | $20 per hour |
Most of these fees are easy to avoid if you're only depositing money to your account, rather than withdrawing it. 
If you're opening other accounts with TAB Bank, such as a checking or money market account, then some additional fees can apply. They can include monthly maintenance fees and overdraft fees. 
ATM and Excess Withdrawal Fees
TAB Bank doesn't offer an ATM card with its high yield savings account. So, you don't have to worry about incurring ATM fees for cash withdrawals. 
You may, however, be charged ATM fees with a TAB Bank checking account. 
As far as withdrawals go, TAB Bank is currently not imposing a limit on those. In the past, the bank did have a limit of six withdrawals per month, with a $20 excess withdrawal fee for going over the limit. 
Since the rules around Regulation D in banking changed during the COVID-19 pandemic, TAB Bank has suspended the fee. 
Using Your TAB Bank High Yield Savings Account as Overdraft Protection
If you try to complete a transaction from checking that would put your account in the red, your bank can cover it for you. But you might be charged an overdraft fee.
A typical overdraft fee can range from $30 to $40, depending on the bank. And some banks charge more than one of these fees in a single day. 
Opting into overdraft protection is one way to avoid the fee. 
With overdraft protection, you link your savings account to your checking account. If you're in danger of overdraft, the bank transfers money from savings to checking for you automatically. 
Your bank can charge a fee for that convenience, which is usually around $10 to $12. So it's not free but it can be cheaper than a regular overdraft fee. 
TAB Bank does offer an overdraft protection program. The transfer fee is $10 per transaction. 
Of course, you could decide to opt out of overdraft protection. In that case, TAB Bank wouldn't authorize any transactions that could put your balance in the negative. But you wouldn't have to worry about any overdraft fees or overdraft protection fees either. 
Accessing Your TAB Bank High Yield Savings Account
Opening a high yield savings account with TAB Bank is relatively easy. On the savings account page, you'd click 'Start Saving', then fill out an application. 
To open a savings account with TAB Bank, you'll need to provide your:
Name
Date of birth
Social Security number
Phone number and mailing address
Email address
Government-issued ID number, such as a driver's license number
You'll also need to link an external bank account to make your first deposit if you don't already have an account with TAB Bank. 
Once your account is open, you have two ways to access your savings:
Online banking
Mobile banking
If you want to deposit money, you can schedule an ACH transfer from a linked external account. You could also set up direct deposit to have part of your paycheck sent straight to your savings account. 
TAB Bank offers a mobile check deposit feature as well. You can deposit checks just by snapping a photo with your mobile device. 
Reading through TAB Bank's funds availability policy can give you an idea of how long it can take deposits to clear. 
If you have a TAB checking account with an ATM or debit card, you'll be able to withdraw cash or make purchases in stores and online. TAB Bank doesn't have its own ATM network, so fees can apply for ATM transactions. 
Are Online Savings Accounts Better?
Why would someone choose an online savings account? There are a few reasons, including: 
Higher interest rates
Lower minimum deposit requirements
Fewer fees
Of course, the trade-off is that online savings accounts may limit you to managing your money online. If you value being able to visit a branch or ATM, then an online savings account might not be the best option for you. 
TAB Bank is a standout among online savings accounts thanks to its higher APY and low minimum deposit requirements. 
When you're comparing online savings accounts (or traditional savings options) it helps to know what factors to weigh. Here are some of the most important things to keep in mind as you choose a savings account. 
Interest rates and APYs
Minimum deposit requirements
Monthly maintenance fees
ATM and excess withdrawal fees
Account access and convenience
Mobile and online banking features
Withdrawal or deposit limits
Savings tools or resources
FDIC insurance coverage
Customer service