Afterpay 2023 Review: Should You Shop With Interest-Free Payments?
Find out how Afterpay works when it comes to shopping with a payment plan that doesn't charge any interest -- and, compare it to a typical credit card.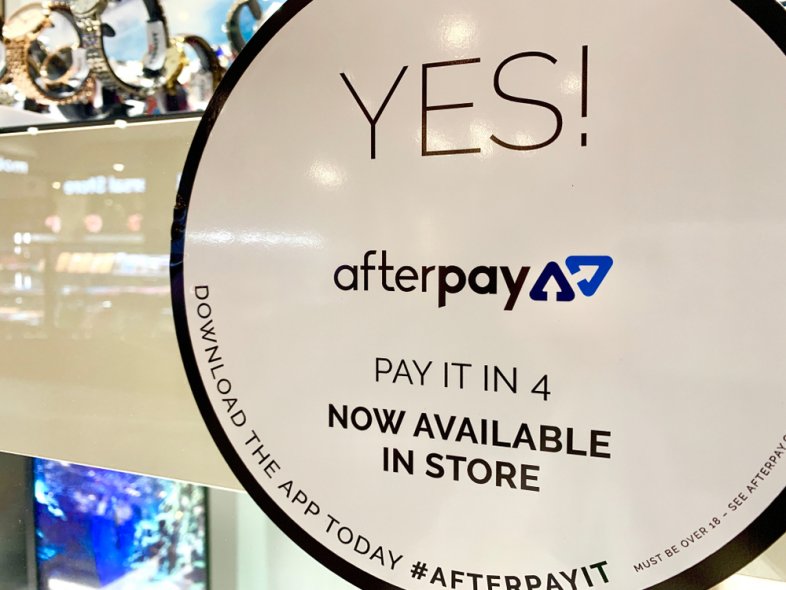 A credit card allows you to buy things now, pay them off later and potentially earn rewards on what you spend.
There's just one snag:
You may pay interest on what you charge if you don't pay the balance off in full. That can make even a small purchase more expensive in the long run.
Afterpay offers an alternative way to pay over time, interest-free. The digital payment service is popular in Australia but it's beginning to make a splash in the U.S.
Buy now, pay later with no interest sounds tempting but is Afterpay good? And should you give it a try?
We review this Afterpay service review to see if you should consider this payment option when you're shopping.
What Is Afterpay?
The first thing to know is that Afterpay isn't a credit card or credit line.
Rather:
It's a payment service that lets you buy things but delay the payment until later.
How Afterpay works
It's a simple enough process to shop with Afterpay and pay over time.
First, you sign up for an Afterpay account. To do that, you need to be at least 18 (or 19 in Alabama) and a U.S. resident.
Once you create your Afterpay account, you link your credit or debit card to it. Now you're ready to go shopping.
At this point, you can shop online or through the Afterpay app at any of Afterpay's partner merchants. Currently, the list of participating stores extends to more than 1,500 retailers, including:
Urban Outfitters
Forever 21
Anthroplogie
NARS
Skechers
Partner merchants include beauty brands, as well as men's, women's and kids' apparel and accessory retailers. See the full list of participating stores here.
1. First payment due immediately
When you make a purchase through Afterpay, you pay the first 25% of the total using your linked credit or debit card.
The minimum purchase amount to use Afterpay is $35.
2. See the payment plan
You check out and the retailer ships out your order.
After that, Afterpay automatically drafts three equal payments for the remaining balance on the purchase from your linked credit or debit card, once every two weeks.
3. Make payments on time
You won't pay any interest at all on your purchase.
The only time you'll pay a fee is if you miss one of your scheduled payments. Then, a late fee applies.
Can anyone get approved for Afterpay?
Anyone who meets the age and citizenship requirements in the U.S. can open an Afterpay account. But, not every purchase is approved.
At checkout, Afterpay checks your linked card to make sure you have sufficient funds to pay.
Generally, this means the first 25% installment payment you're required to make.
Afterpay also looks at other factors to decide whether to okay a purchase, including:
How long you've been using Afterpay
The purchase amount
Whether you've linked a debit card or a credit card
The number of Afterpay orders you're currently making payments on
While it's not a guarantee for approval, linking a credit card to your account can work in your favor.
Having fewer orders to pay off and lower balances on open orders is also a plus in Afterpay's eyes.
What happens if you can't make a scheduled payment?
Afterpay is designed to make it easy to pay over time. But it's important to know what can happen if you can't pay for any reason.
You'll get reminders when your next payment is due but if you can't pay, you'll need to let Afterpay know as soon as possible.
The company has a hardship policy to deal with those kinds of situations.
Once you miss a payment, Afterpay blocks you from making any new purchases through the app. Then, you have until 11 pm the next day to make your payment.
At this point:
An initial $8 late fee kicks in.
You're charged another $8 late fee if you don't make a payment within seven days. Late fees are capped at 25% of the purchase price of the item you bought.
Is Afterpay safe?
Afterpay does take steps to protect your information when you shop.
The company adheres to requirements from the Payment Card Industry Security Standards Council. Those standards are designed to keep your data secure and it's the highest level of security in the payment industry.
If your linked card is lost or stolen, you'll need to let Afterpay know so you can make a different arrangement for payment. And of course, you'll want to connect with your bank or credit card company to have your card canceled.
Pros
Small payments made over time
The biggest plus associated with Afterpay is that it allows shoppers to spread out payments over time.
That can be helpful if you're making an expensive purchase online.
No interest charges
Not paying interest is also a nice perk. If you normally carry a balance on your credit card, the interest charges can make everything you buy more expensive.
No credit check
Afterpay doesn't require a credit check and it doesn't report to the credit bureaus. That could be seen as both a pro and a con.
On the pro side, no credit check means no new inquiries show up on your credit report. That's good, since inquiries can knock a few points off your score.
What's better:
If you have bad credit, that won't count against you. Remember, Afterpay looks at other factors besides your credit history and score to decide whether to approve you.
Cons
Doesn't build credit
Not having your payment history reported to the credit bureaus can be a drawback if you're trying to establish credit.
Payment history counts for the biggest chunk of your FICO credit score. Paying on time with Afterpay won't yield any benefit where your credit is concerned.
But, if you read the fine print you'll see that Afterpay does reserve the right to report negative payment history.
Temptation to overspend
The most important con is the potential to get overextended with Afterpay.
If you're shopping through the app frequently, you may lose track of what you've purchased.
The result:
When your payments are drafted, you might be surprised at how much is coming out of your bank account or being charged to your credit card.
You could potentially run into overdraft or non-sufficient funds fees if a payment drafts from your bank account and it puts you in the red. And if you're linking a credit card to your Afterpay account to pay, the "no interest" benefit kind of goes away.
Unless you pay your credit card balance in full, you're not avoiding interest at all, just deferring it.
Tricky refunds
One more drawback is Afterpay's refund policy.
If you need a refund, you have to request it through the merchant you made the purchase with. You then have to wait for them to process the refund back to Afterpay. Then, Afterpay will refund the money back to you.
Ideally, you don't have to request refunds. But if you do, getting your money back could be a headache.
Compared to Credit Cards
Like Afterpay, credit cards have their pros and cons.
Similar 0% APR cards available
They're convenient since you can buy something now and pay it off later. And there are many cards that offer a 0% introductory APR on purchases for 12, 15 or even 18 months.
That's a longer time frame to repay what you purchase without interest compared to the every two weeks model that Afterpay uses.
Ability to earn rewards 
Afterpay doesn't offer any type of rewards but with a credit card, you could earn miles, points or cash back.
Cash back is like getting a discount on what you buy; miles and points can save you money on travel.
Build credit
If you're keeping your card balances low compared to your credit limit and making payments on time every month, that can go a long way towards a healthy credit score.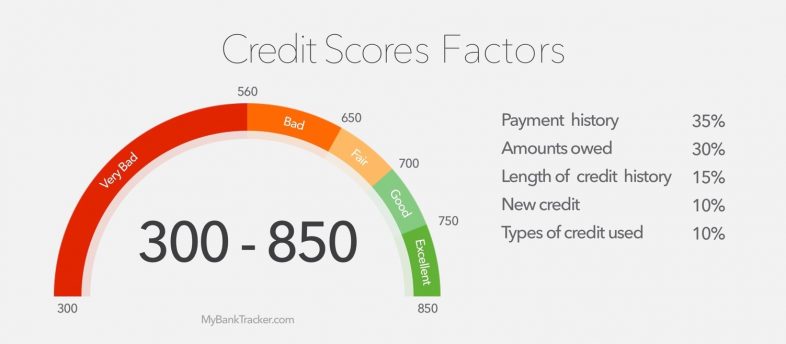 Having a good credit score matters if you want to buy a car or get a mortgage at some point.
In terms of downsides with credit cards, the biggest to watch out for are interest and fees. If you have a credit card with a double-digit APR, you'd want to avoid carrying a balance as much as possible.
Fees
You also have to factor in the fees some cards charge. For instance, you might pay an annual fee or a foreign transaction fee for purchases made outside the U.S.
Afterpay doesn't carry those fees; just the late fee. And paying Afterpay late won't affect your credit negatively.
Paying your credit card late, on the other hand, could drain some serious points away from your credit score. It could take months or even years for your score to recover.
Final Verdict: Should You Give Afterpay a Try?
After reading our Afterpay review, you should have an idea of whether it's suited to your spending habits and style.
If you're responsible when it comes to tracking what you spend online and you're looking for what's essentially a short-term, no interest loan then you might like Afterpay.
Of course, you'll want to check out the full rundown of merchants that Afterpay partners with.
Someone who isn't diligent in keeping tabs on spending, on the other hand, might want to steer clear of Afterpay. It could be a temptation to rack up debt that you don't need.