How Much Travel Credit Cards Rewards Can Save You
Trying to save money while traveling can be difficult. Learn how much your credit cards travel rewards can actually save you right here!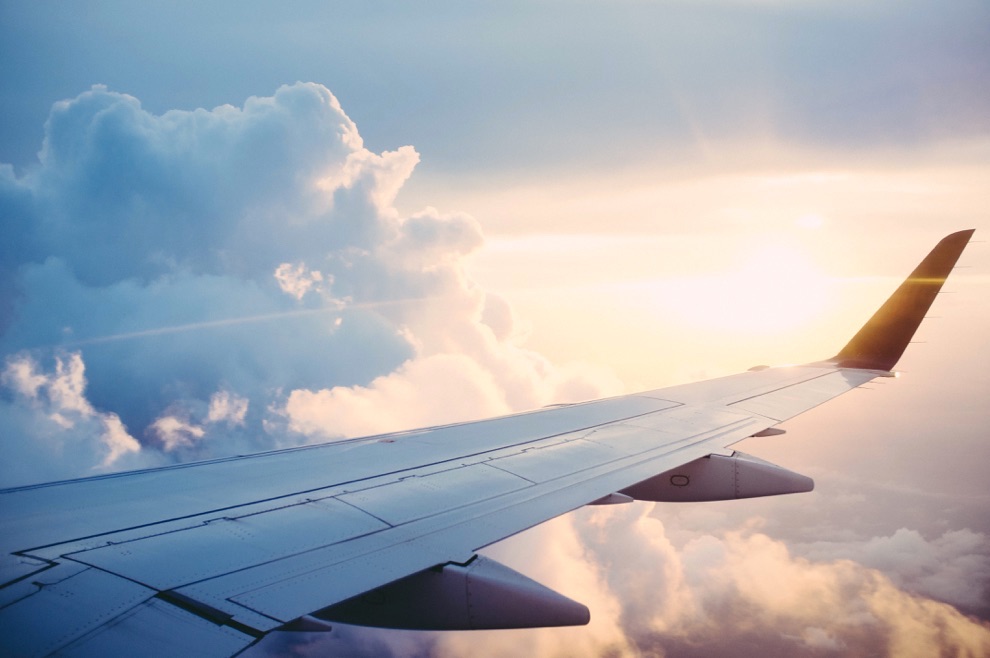 There are dozens of credit cards that offer cash back rewards, but many people just aren't interested in them. Instead, these credit card users are gripped by the allure of earning travel rewards that can be nearly free.
It wasn't long ago that award travel was just something that frequent travelers and serious mileage nerds were into.
But the hobby of travel hacking has grown tremendously over the last few years, and earning travel rewards is now a mainstream pursuit.
But still, you might not be convinced that travel rewards are worth the effort.
So let's take a deeper look at how much money you can actually save when you use travel rewards.
First, I'll look at the cards that offer rewards in the form of statement credits. And then I'll take a look at using airline miles and hotel points.
Finally, I'll offer some tips on how to maximize your travel rewards while minimizing your credit card fees.
Earning Travel Statement Credits
Several credit cards offer travel rewards in the form of statement credits. You earn these points and miles from your card's sign-up bonus, as well as from your everyday spending.
Then you simply purchase travel the way you normally would and redeem your points and miles for statement credits.
Most of the time, you can redeem these rewards toward any flight, hotel, car rental, cruise, or tour package.
You can even use these statement credits to pay for other airline charges, like baggage fees or charges for in-flight food and beverages.
There are several credit cards that offer travel statement credits.
For example,  the Discover it Miles card offers 1.5 miles per dollar spent. Miles are worth one cent each as travel statement credits. It has no annual fees.
The features double miles on all travel purchases and has a $95 annual fee.
Read Capital One Venture Rewards Credit Card Editor's Review
Travel Using Traditional Airline Miles and Transferrable Points
The cards that earn points or miles toward travel statement credits are relatively new.
Traditionally, you earned travel rewards by earning airline miles or hotel points. These loyalty points could be earned by spending money with the travel provider, or by using their co-branded credit card.
Unfortunately, it's much more difficult to pin down how much these points are worth, and how much you can earn in a year.
Most airline credit cards offer one mile per dollar spent on most purchases and double points on airline tickets.
Spending $30,000 a year offers you 30,000 miles, and you can supplement that when you purchase tickets and earn miles from your trip.
Also, many airlines offer domestic round-trip award flights starting at 25,000 miles. These include Delta, United, American, and Alaska.
However, these awards are scarce and require advanced notice. Nevertheless, it's still possible to earn one or two award flights each year if you use the airline credit card for all of your expenses, and you take a few trips each year.
At the same time, some airlines are now offering points or miles that are worth a relatively fixed amount.
The advantage is that you can use these rewards to book any seat, and just pay enough miles to correspond with the price of the ticket.
This gives you the flexibility to use your miles to travel on holidays and other peak travel periods. Airlines that offer these kinds of miles include Southwest, JetBlue, and Virgin America.
Earning Free Nights with Hotel Programs
Like the airlines, each of the hotel programs also offers its own co-branded rewards card.
You can use these cards to earn points toward free night stays. These cards usually offer one point per dollar spent, and several points for hotel charges.
Also, these cards are more likely to offer bonus points for other travel expenses, such as flights or rental cars.
Compared to airline credit cards, you can usually receive more value from a hotel card. For example, the  offers two points per dollar spent on most purchases, and up to 6x points at Marriott hotels.
Read Marriot Bonvoy Boundless Credit Card Editor's Review
Free Upgrades
Long ago, airlines would offer free upgrades with miles. But now, these offers are rare and usually require you to buy a higher priced ticket, or make a cash payment as well. Today, very few people ever use their miles to upgrade.
Instead, it's best to look out for discounted upgrade offers at check-in.
You might be offered a seat in domestic first class for $50 or a business class international flight for just a few hundred dollars.
Like other airline charges, you can redeem your miles for a statement credit when you have a card like the .
Maximize your Travel Rewards
By using the right credit cards and charging all of your daily expenses to them, you can earn some valuable rewards.
However, this strategy by itself will limit you to just modest returns. To truly be a travel expert, you will need to expand your rewards earning in every way possible.
For example, a skilled travel hacker will apply to multiple credit cards each year. We do this in order to earn the sign-up bonuses, but also to enjoy the latest cards with the best rewards for spending.
You will also want to sign up for every promotion offered by airlines, hotels, and rental car companies.
For example, nearly every hotel chain features a quarterly promotion that can accelerate how you earn points. Airlines often feature extra miles for some flights, and rental car bonuses are rampant.
Travel hackers also use every trick imaginable to generate more spending on their credit cards, and more rewards.
We offer to pay for meals that are reimbursed by our company, clients, or friends.
We'll charge other people's expenses and get a check in return. I even charged my (used) car purchase to my credit card earlier this year.
Some airlines even offer extreme discounts when you buy miles. This isn't free travel, but it can allow you to use miles fly in business class for the price of the economy.
These are the main tricks I use to earn far more than 30,000 points or miles in a year.
Just remember the cardinal rule of earning credit card rewards - always avoid interest by paying your balances in full, every month.
Conclusions
Travel hacking is going mainstream because it's within the reach of most people.
When you choose the right credit card and use it responsibly, you can take your first steps toward free travel.
And when you build on that by taking advantage of all the deals and promotions offered, you can become an award travel enthusiast, and hardly ever pay for your reservations.