Best Wallets For Credit Cards
See the best wallets to hold your credit cards. We cover different styles for men and women that offer the best ways to carry cards, cash, and more.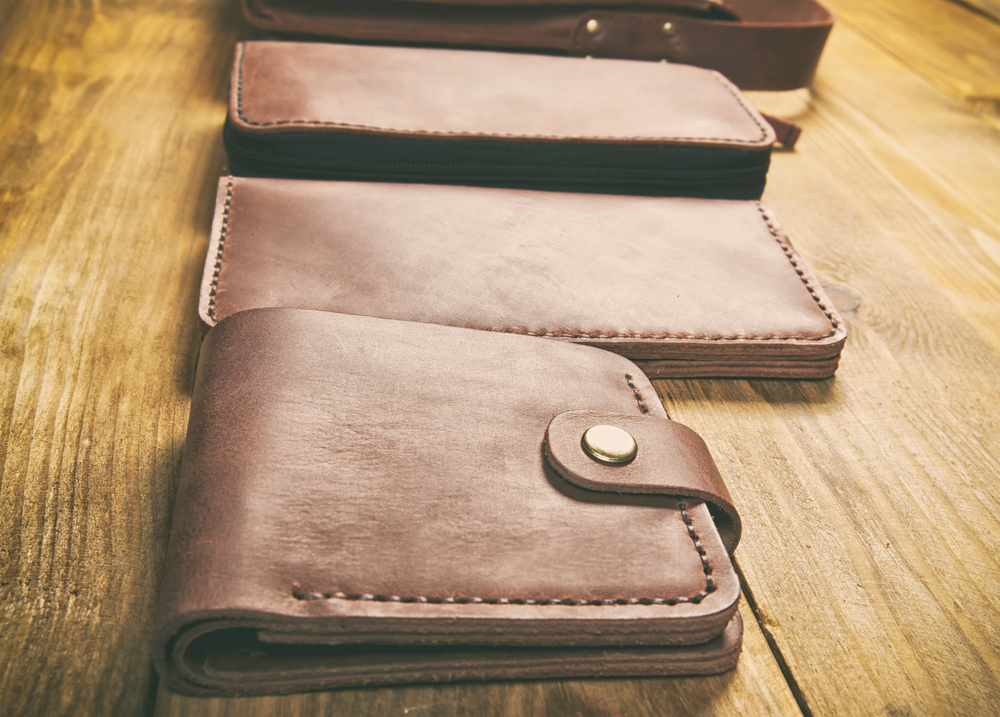 Recently, I walked up to the counter at my favorite coffee shop to pay for my drink. For the first time ever, I paid for my drink in cash. It was a surreal moment for me because I never carry cash. I'd found five dollars on the ground on my walk over to the coffee shop, and I used that to pay for my drink. If not for that lucky find, I would have done what I do every time: charge $3.00 to my credit card.
I, like millions of Americans, never carry cash anymore. There's no need. Everywhere accepts credit cards, even small vendors. Credit and debit cards are convenient, safe, and often provide rewards for usage. What incentive in there to use cash?
It's hard to even come across cash anymore. I can't remember the last time I went to an ATM. Since I never use cash, I never get change back. Personally, I almost exclusively use my credit card (because I focus on earning reward points), so I never even have the option to do cash back from a store. Cash just isn't in my life. Cards are.
I currently have one credit card and two debit cards. I'm looking into getting another credit card this year as well. That's not even mentioning the numerous gift cards, health insurance cards, or reward cards that I carry in my wallet. It's a card party every day in my wallet. In fact, I have so many cards in my wallet that there aren't enough card slots to hold them. I keep three cards in the larger cash pocket of my wallet. Since cash never hangs out in there, I figured I would put it to use!
That got me thinking: what's the best wallet for credit cards?
I've pulled together a breakdown of some of the best wallet styles for card carriers. They're slim, flexible and designed for men and women. Wallets are also an investment, as you can hold onto one for years at a time. Read on to find out which style might be best for you.
Best Wallets Styles For Men
Most wallet styles that are the best for frequent credit card users tend to be of a minimalist design.
Slim wallets
Without the need for cash or coins, wallets can be skinnier. All you need is something that fits all your cards and takes up a tiny amount of space. There's a wallet style called 'Slim' that's your sweet spot.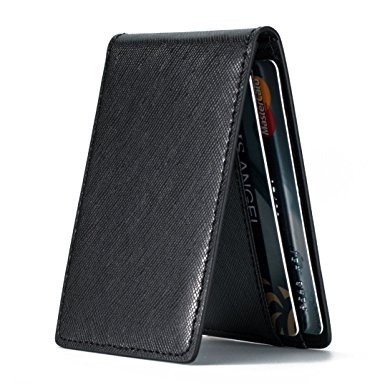 Slim style wallets are very minimal. They tend to look more like sleeves than your traditional folded wallet. They create a pocket where you can slip several cards and your ID. Some feature more pockets on the outside, creating even more space for cards to go.
Slim style wallets are less protected than other styles, but you can't beat the ease and simplicity of the design. If you're someone who travels with a light wallet, this style is for you.
Clip wallets
Clip wallets are another option for the minimalists, and for those who would like the option of carrying cash. Another minimalist design, the clip wallet incorporates a clip that you can store cash in, without creating a ton of extra space. The wallet stays small, but you can carry a lot in it.
Depending on the exact style, you can carry roughly eight cards, as well as cash, in a clip wallet.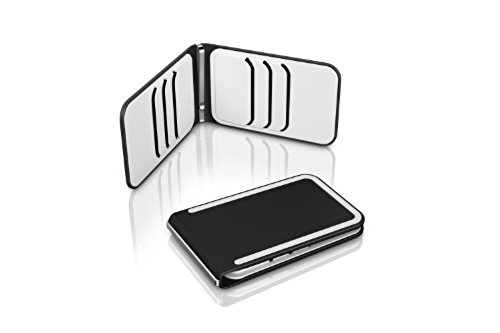 Fold wallets
Traditional fold wallets are the most popular design. If you forgo cash but don't want something quite as minimal as our first two options, a traditional wallet with a few upgrades can be what you need.
Slim designs can be found online, and traditional wallets usually come with 6-8 card slots.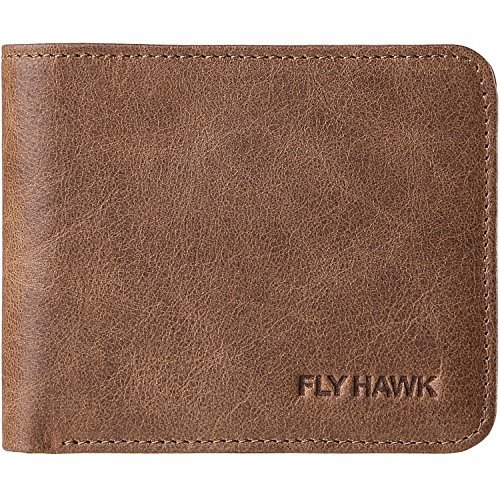 Best Wallet Styles For Women
For women, choosing a wallet can be a little stressful given the wide variety of options.
Card organizer
If you're like me and carry every single card you won all the time, you need something with many slots and strong durability. The credit card organizer wallet is for us.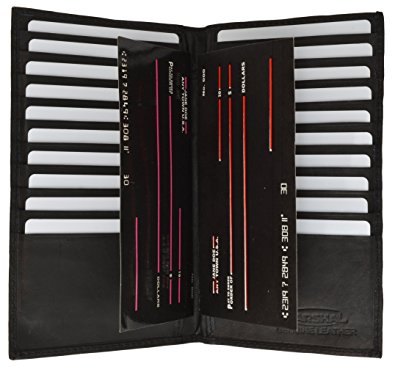 If you type that term into a search engine, thousands of results will come up. It's a card carrier's dream wallet. The style is designed for people who carry many cards, so the range is generally 15-20 card slots. There's a place for your i.d, and the wallet folds over itself. This provides a layer of protection against wear and tear on your cards.
Zip wallet
Maybe you're someone who carries a purse all the time. You don't need a small minimalist wallet because you're never going to put it in your pocket and go. Enter a zip style wallet.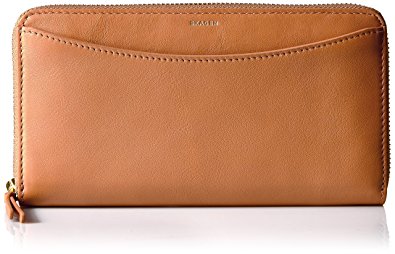 This is a traditional style wallet that won't fit in your pocket, but will easily fit into your purse or bag. Card slots abound, and the entire wallet zips close for an added layer of protection. This is a good style for the travelers among us, or those who carry all their cards at once.
Clutch wallet
Finally, women also have the option of a clutch wallet. It's like the younger sister of a purse. The clutch is a great combination of the zip and credit card organizer wallet. Clutches have zip protection and a small loop that you want put your wrist though.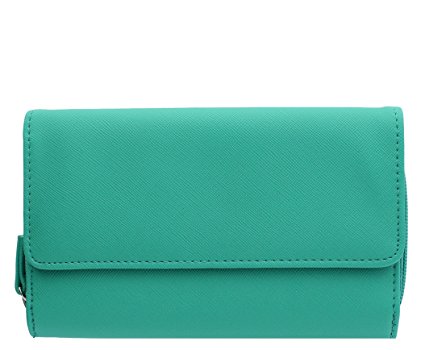 Inside, you'll find numerous card slots. Generally, there are between 6-8 slots for cards. Depending on the size of your clutch, you can also fit cash or your cell phone inside.
How To Choose The Right Wallet?
Knowing your wallet options is really only half the battle. Choosing the right wallet depends on a few different factors. Ask yourself these questions:
How many cards do I need to fit in my wallet?
Do I travel frequently?
Do I want my wallet to fit in my pocket?
Is there a need for space for cash?
Answering these four basic questions will determine what kind of wallet you need. For example, someone who decides that they need a wallet that fits six cards, travels infrequently, has no interest in cash and wants it to fit in their back pocket will be satisfied with a slim style wallet.
Slim style wallets have space for credit cards and aren't bogged down with extra space that will go unused. They slide easily into pockets, so there's no need to carry a bag.
For someone who does want to be able to carry cash, can throw their wallet in a bag, and travels frequently, a zip style wallet is more up your alley. Zip style wallets ensure that your cards and cash won't fall out if you drop it accidentally. They help keep things organized, which is important for a frequent traveler who may have different kinds of currency in their wallet. Or cards that only work in certain countries.
Mobile Wallets
Mobile wallets are another option, and one that is up and coming. Mobile wallets are a way of carrying your credit card information on your phone or digital device. You can pay for things by tapping your phone against a card processor.
This creates a merger of convenience. Who do you know that goes anywhere without their phone? I can't think of anyone. Even my Grandma carries her cell phone everywhere she goes. So having the ability to pay for things on your phone or tablet makes your life that much easier. It's also the way of the future. Major credit card companies, banks, and tech giants are all developing and releasing mobile wallets today.
Mobile wallets provide the ultimate minimalist. You don't need to carry a wallet at all -- at least to pay for things. Setbacks of a mobile wallet include not being able to carry your ID, limitations on the amount of cards you can carry, and being dependent on your phone.
If you lose your phone and are only carrying a mobile wallet, you've lost your ability to pay for things as well as your ability to contact anyone. You could be in a tough spot.
Love Your Wallet
At the very least, you need something that can hold your ID, health insurance card (or any other relevant health information about you), and at least one card to pay with.
Picking the right wallet for you means you'll meet your financial and style needs in one fell swoop. Think about both your daily habits and long-term needs when you select a wallet. You want to fall in love with something that will work for you for years.