How To Find a Bank That Doesn't Suck
It can feel like banks are out to make the most money out of you through fees and terrible customer service. Here's how to find a bank that fits you better.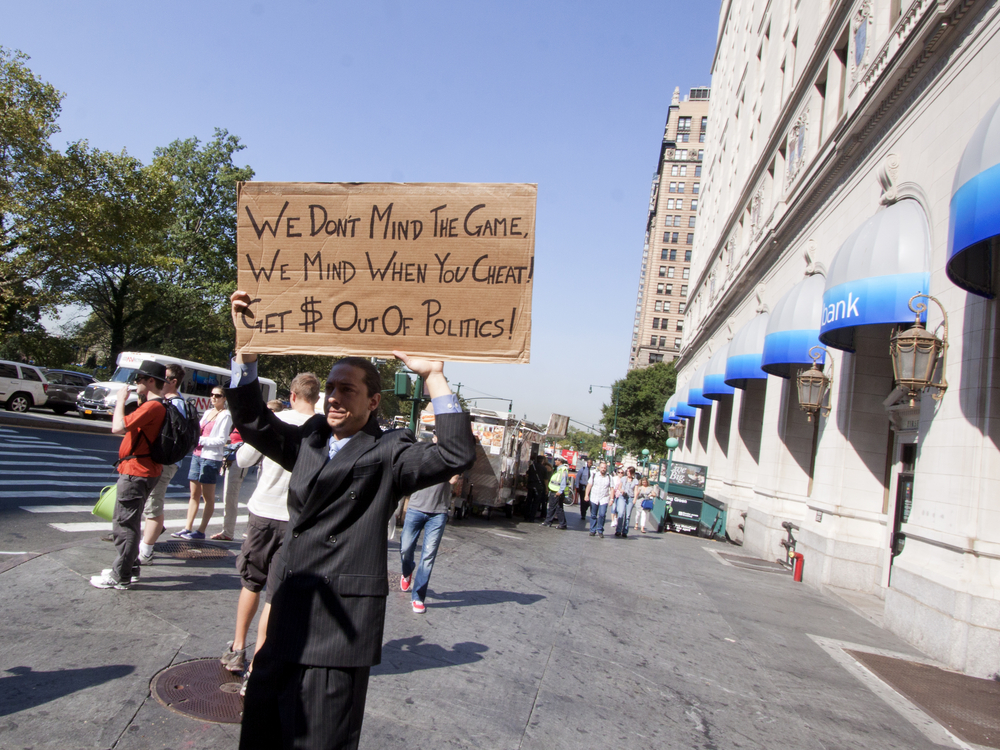 Banks have got to have some of the worst reputations around. At best, banking is seen as snobby and boring. At worst, banking is seen as people swindling others out of their hard-earned savings. It's a public relations nightmare.
A bank account is a must have item. Most people bank with the one that's closest to their house or the one their parents use. While living close to a bank is convenient, and your parents are likely smart people, those shouldn't be the only criteria that you base your decision on.
I personally bank with a credit union, and it has been fantastic. I had a bad experience with a large, national bank in college, and decided that I needed a smaller bank moving forward. I spent a few hours researching credit unions in my city, visited in person, and landed on one that I've been with for the last four years.
We have to look past the image of banks and find out what they can really do for us. Not having a bank account isn't an option, so you may as well find a bank that will works for you. I promise they're out there.
Assess Your Banking Needs
The first thing we have to figure out is what we need from a bank. A checking and savings account option is standard anywhere, but it doesn't stop there. Banks offer a lot of services, from car loans to refinancing options and credit cards.
There are a lot of things to think about within those options. What are the fees associated with those checking and savings accounts? What are the minimums you need to keep in your accounts? Do you want a completely online bank or do you prefer to bank in person? What are the interest rates for accounts and CDs? Are there any benefits to banking with this particular bank?
That's a lot of questions to throw at you, I know. Feeling totally blank when it comes to thinking about your banking needs? We've got a short quiz you can take that will set you on the road to finding the perfect bank for you. Money is about as personal as it gets, so it makes sense that your banking needs will also be personal.
If you are looking for a bank and just need a basic checking and savings account, there are plenty of options. You should ask yourself a few questions about what exactly you want from your bank.
Think about the interest rates banks offer. This affects how much you'll 'earn' through savings, so consider carefully.
Everything is online now, so assess how tech-friendly you want your bank to be. Is it mandatory they have a banking app?
Consider fees you've been hit with in the past. Banks can sneak fees in a lot of different places, so it's important to think about how you might avoid them with a new bank.
If you're a small business owner, your needs are slightly more complicated. You'll want to figure out how your bank will make your business life easier. Consider things like:
Does the bank offer a business credit card?
Will you need a loan?
Are there discounts for your employees if they bank there?
What is the turn-around time for deposits or money orders? Will that help or hurt your business?
Finding Your Bank
Once you understand what you need from a bank, the next step is to find the bank for you.
When I was doing my credit union research, I started online. I looked up how many branch locations each option had in my city, and how many ATM's they were associated with. I compared ATM fees and I looked into the different savings account options they offered.
At the time, my priorities were having access to cash via ATMs, and beginning to build up my savings. I was freshly out of college and I had no savings. Creating that safety net was paramount to me. Plus, I was working as a waitress. That's a cash business, and I needed to be able to deposit my tips at an ATM twice a week.
Ask yourself what your priorities are. If you're a college student who never leaves campus, you'll want a bank that's close by and that has low minimums required in your accounts. If you're a digital nomad, making sure you can get money wired all over the world might be your priority.
Start your search by thinking broadly about your specific situation. In my case, I wanted a small credit union with lots of ATMs that accepted deposits 24/7 and good interest rates on savings accounts. After I narrowed it down to two credit unions, I went into a branch for each one and spoke with a representative. Since my needs were pretty straightforward, I was able to get all my questions answered in twenty minutes at each credit union.
I would really recommend going to banks in person if you can. It's helpful to meet with people who work at your local branch, and to see how things are run. I found out that one of the credit unions offered a coin counter free of charge. That hadn't been listed on their website, so it was a cool bonus.
If you can't make it to the bank branch, try and give them a call. The internet is wonderful, but real people will give you the extra bit of information you're looking for. Whether you're on the phone or in person, it's critical to ask a lot of questions. I've outlined a few for those who need a personal account and a business account.
Personal
Is there a list of fees I can see?
What services beyond savings and checking accounts do you offer? (Banks or credit unions sometimes offer things like IRA's, CD's, or loans.)
Do you have an app?
What is the minimum amount I need to keep in my accounts?
Business
Can you walk me through the details of your business credit card? (If they have one)
Are there limits on the number of times you can transfer money out of an account each month?
Are you comfortable making loans backed by the Small Business Administration?
If you're feeling a little overwhelmed, don't worry. We've done a lot of the research for you already. You can check out our breakdown of banks by category and use this to jump start your own bank research.
Making Your Bank Work For You
We may need banks to live our lives, but it's important to remember that banks work for you. You are allowed to ask hard questions, compare banks to each other, and learn about what each bank will do to keep you as a customer.
Making your bank work for you also relies on flexibility and communication. A few months ago I was charged a $10 fee by my credit union. I called and asked that they remove the fee. I told them I had been a loyal customer for three and a half years with no problems, and I didn't feel that the fee was warranted. They removed it instantly.
I knew that my credit union would be flexible with me because I've established open lines of communication with them. I've called and been to two different branches in town, and I know their style. I know that customer satisfaction is crucial to their business model which keeps them competitive in a saturated market. So, asking them to remove a fee is in line with their ultimate goal of providing stellar service, and keeps the lines of communication open between them and me.
Knowing what you want when you start researching banks will make the process much easier. You'll be able to eliminate some banks right off the bat, and you'll be prepared to ask questions that pertain to your specific situation. One size does not fit all when it comes to banking.
Your banking needs are specific, and your bank should be able to tailor itself to you. I'm not saying you'll be getting exclusive treatment from your bank, but it shouldn't be a reach for them to give you what you need.
Banks are not the enemy. Demystifying the image of banks is within your power. There is the perfect bank out there for you. Knowing what you want, doing a little research, and being vocal with the staff will land your money in the right place. It's time that your money started working for you.