Can You Open a Bank Account Without Parents Knowing?
Find out how you can open a secret bank account without your parents knowing of its existence, including tips to hide the account on an ongoing basis.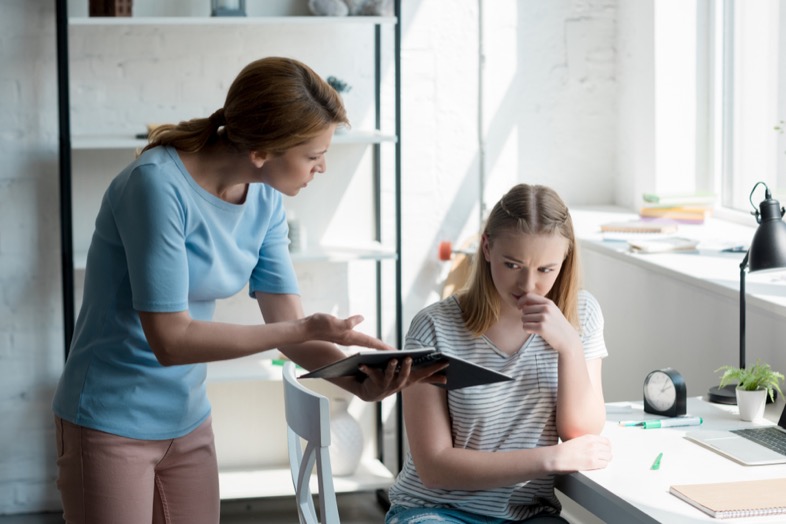 As a young adult, you may desire financial independence and separate banking from their parents for a multitude of reasons.
You may have income that you don't want parents to know about, expenses to hide, or simply desire the freedom to make financial transactions without prying eyes.
There may be a fear that your financially-irresponsible parents take your hard-earned money for themselves.
A separate checking or savings account can be a measure of security and peace of mind.
Learn about the steps you should take to open a bank account without your parents knowing.
If You Are Age 18 Years or Older
No matter what the reason, if you are 18 years old, it is possible, and relatively easy, to open a bank account without your parents knowing.
If you are not over 18 years old, it is possible to open up a bank account with another relative, such as an aunt or uncle, or older sibling.
As long as you have a valid, US-issued photo identification, opening up a bank account should be a fairly simple process.
You can open a bank in-person at a local branch, or online by filling out an online application.
Check with the financial institution for the documents needed, which may include:
Valid (not expired) Photo identification
Social Security Card
Birth Certificate
Proof of address (cable or utility bill, mortgage statement or lease agreement)
Online-Only Bank vs. Brick and Mortar Branch
Picking the right bank is important.
You can go with an online bank or a traditional bank that has branches in your neighborhood.
Online-only banks may offer great rates and lower fees, while providing you the same federal insurance protection as brick and mortar banks.
Most of these online banks offer apps that allow you to pay bills, transfer money, and deposit those occasional one-off non-payroll checks with a quick snap of your smartphone camera. Funds may even be available immediately.
The downside:
Depositing cash into an online bank is slightly more complicated than with drawing it. With a debit card, it's easy to get cash back on a debit card purchase using your PIN, or withdrawing from an ATM.
If you will need to deposit cash into a bank frequently, a bank or credit union with a local branch office may be a more convenient option.
What Account to Pick?
Many banks and credit unions offer college checking or student checking accounts to help you establish good financial habits.
The best part:
They are usually free for younger adults, especially if you are enrolled full-time in school.
If it's just a savings account that you want, an online savings account is a great option because they tend to have no monthly fees while also providing some of the highest savings rates.
Savings accounts at brick-and-mortar banks tend to have monthly fees unless you keep a certain balance.
Opt Out of Paper Statements
You want to eliminate the chances that your parents will read your paper mail sent from banks.
Even though many banks want to cut them out, they still offer paper statements -- and may send additional correspondence.
If you open up an online account, paperless statements will likely be the standard or default setting, but look for this during account setup process.
If you change your address down the road, the bank will likely send a notification to the old address and new address.
Establish a Separate Mailing Address
Depending on your situation, you may need to have banking documents sent to a different address, if you need privacy.
Although it is not legal for parents to open their adult children's mail, this is not the type of "case" postal inspectors want to get involved with.
If your parents open your mail despite your requests not to, it will be difficult to take any legal action against them.
Only you can decide if a separate mailing address is necessary and worth the expense. It may be that your parents don't look at the mail, or they respect you enough not to go through your mail.
Or you may decide that you need to take the added step of assuring no correspondence ever comes to your shared mailing address.
One common way to reduce mail is to get all correspondence sent via secure email.
While enrolling in paperless statements will eliminate a paper statement being mailed each month, it is unlikely you will be able to avoid all mail. Your bank may send you a welcome packet, printed checks, or various promotional offers for credit cards.
Open a P.O. Box
If you need to ensure 100% privacy, and avoid any correspondence sent to your house, set up a private mail box rental or post office (P.O.) Box before you open your bank account.
Setting up a P.O. box is a relatively simple and can be done at your post office, in less than an hour.
Alternatively, you can set up a private mailbox rental at a UPS store or Postal Annex.
Typically, a post office will be less expensive than a private mailbox rental.
Be prepared:
A small P.O. Box costs up to $100 for every six months. The exact rental fees will vary depending on the size of the P.O. box, the length of the rental, and the zip code.
Once you have an address in your name that you can receive mail at, you are ready to set up a bank account.
Credit Checks
If your parents monitor your credit, opening a bank account may generate a hard or soft inquiry that may show up on a credit report.
Not all banks run a credit check on account opening.
Also, banks and credit card companies are known to regularly peek at your credit report to see if you qualify for certain loans and credit offers.
These are very normal and your parents could pass them off as typical spam mail.
However:
Most banks request a report through ChexSystems. This report keeps record of your negative activity in relation to banking (not credit).
So, keep your bank account in good standing or bad remarks can show up here. If your parents see them, they'll know.
Taxes
This is another area where your secret bank account could be exposed.
If you earned an account-opening cash bonus or your deposits earned interest, the bank will send a tax form to you because you have to pay taxes on those earnings.
Those earnings must be reported on your taxes.
Now:
Many parents handle the taxes for their children.
If your parents do the taxes for you, you'll have to reveal the tax forms sent by the bank.
So, since you've taken the initiative to open your own bank account, you might take the dive into learning how to do your own taxes or reach out to a tax professional on your own.
What If You Have an Existing Joint Account With a Parent?
Typically, younger adults have their first bank account with a parent.
This joint account means that both the child and parent are owners. So, you cannot just kick your parent out of the account without this person's consent.
Now:
Even if you open a separate bank account secretly, your parent may notice that change in the financial activity with the joint account.
Be prepared for that possibility that parents will question this change in behavior.
Get a Money Mentor
Just because you don't want your parents knowing your financial activities does not mean you are an expert, or even understand the basics of smart savings.
Financial habits you start early can be hard to change in later years.
One of the benefits of your parents being involved in your banking is they can give you guidance, coaching and advice.
Some parents may be controlling or even abusive, and you may simply decide it is better for you if they do not know about your financial transactions.
If you make that choice, consider asking a trusted adult friend or relative to be your money mentor, and give you guidance, advice, or even accountability.
Conclusion
You can take control of your own finances without your parents.
It's unfortunate that you must hide a bank account from them.
But, it is absolutely doable.
Just remember that it could require some ongoing diligence to ensure that nothing tips of your parents about the existence of a secret bank account.