Toys R Us Bankruptcy: What Will Happen to Your Credit Card?
Find out what will happen to the Toys R Us store credit cards after the toy retailer completes bankruptcy and closes down its stores. Learn how your credit score is calculated and how it is affected when your Toys R Us card is closed. See what you can do to counteract any negative impact on your credit.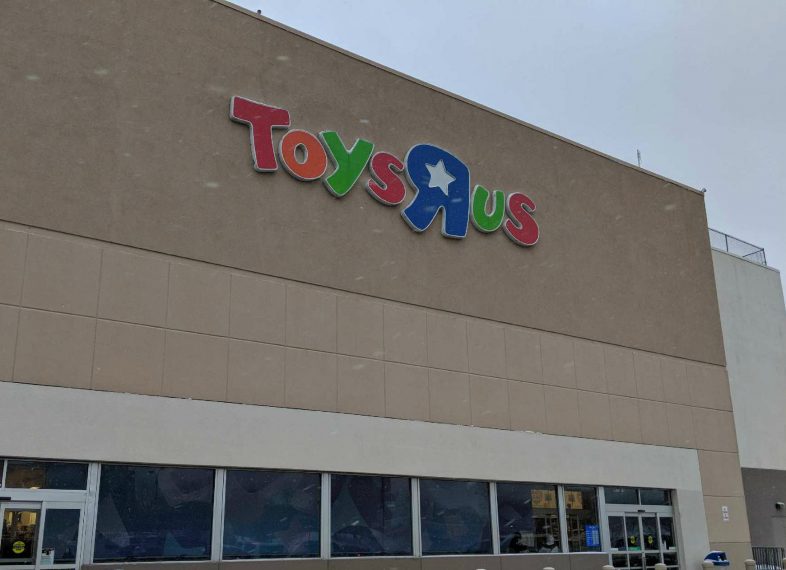 With a catchy commercial jingle and iconic Geoffrey the Giraffe mascot, Toys R Us is one of the nation's most recognized retailers.
Sadly, the toy giant announced it is preparing to sell or close all 735 U.S. stores in 2018, including Babies R Us stores.
If you're a Toys R Us credit card holder, this news hits you particularly hard.
Find out what may happen to your credit card account and what it might mean for you and your credit.
What Happens to Toys R Us Credit Card Accounts?
If you have an "R" Us credit card or MasterCard, you can still use your credit card through the end of the liquidation sales.
No more rewards earned
If you do use your Toys R Us credit card in the coming weeks, you won't benefit from any credit card reward or discount programs.
This includes unused rewards and coupons.
No new applicants
Although some of the information previously released is confusing at best, applications are no longer being accepted for new Toys R Us credit cards.
Cards accounts may be transferred
Both Toys R Us credit cards are managed by Synchrony Bank.
One is the store credit card that only works for Toys R Us purchases. Another is a MasterCard that also allows the cardholder to make purchases wherever MasterCard is accepted.
Your credit card will no longer work once all the stores are closed, even though no specific date has been given.
As with any credit card, you are responsible for all charges to that card, even if the store closes or goes bankrupt.
To avoid interest charges, be sure to pay your balance in full by the due date.
You can make a payment on your Toys R Us credit card online, on the phone or by mail.
Synchrony's statement on the matter:
"When a retail partner goes into liquidation, Synchrony determines the best course of action for the cardholder, which may include the option of an alternative card. We are currently exploring those options now, and we will reach out to customers when a final decision is determined."
Possible Effects on Your Credit Score
If your Toys R Us credit card is closed, your payment history, including timeliness of payments on any remaining balance, will continue to have an impact on your FICO score.
The FICO credit score
Close to 90 percent of lenders use FICO scores to assess an individual's credit risk. 
FICO scores range from 300 to 850. The higher the score, the lower risk you are to a lender.
That means, if you have good or excellent credit, you are given a higher credit card limit, with more favorable terms, such as a lower interest rate.
Your FICO score considers both good and bad information on your credit report.
The five factors that go into calculating FICO credit scores are: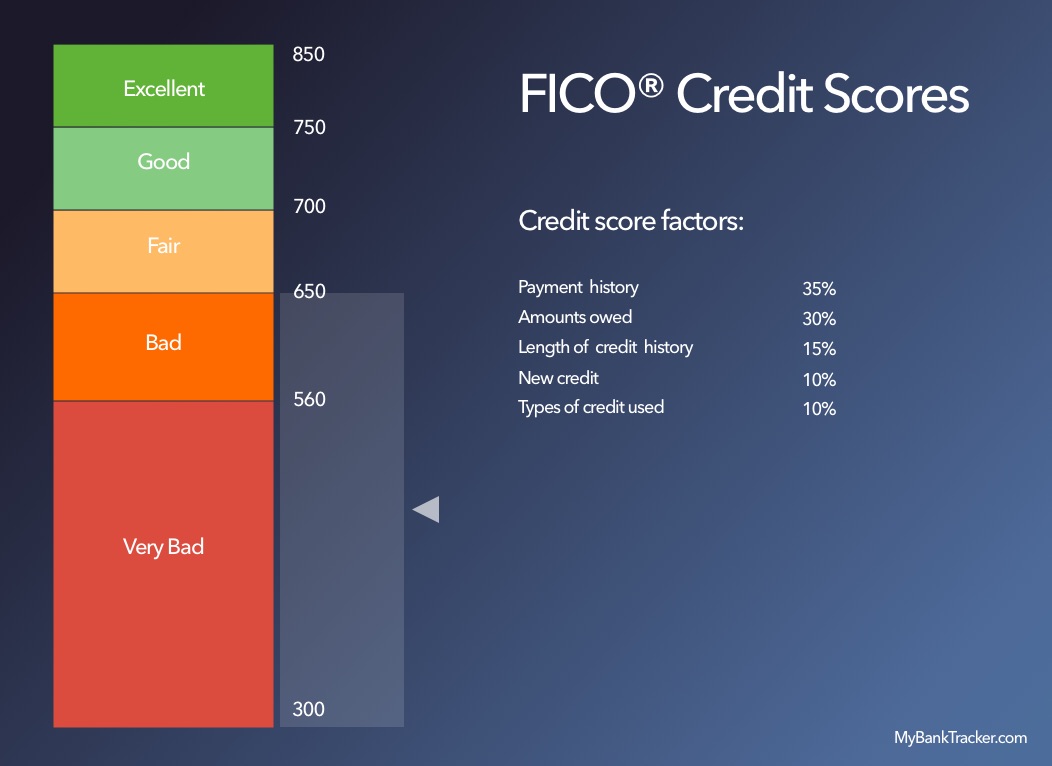 A FICO score is a snapshot of your credit history at a specific time, so the number fluctuates.
At 35 percent, payment history is the biggest factor on your FICO score. Just one late payment can have a negative impact on your overall score.
It's important to make the minimum payment each month, by the due date, to ensure your score isn't dinged just because you missed a payment by a few days.
Impact of a closed account
A close credit card account can remain on your credit report for up to 10 years, but once it is closed, it will be noted that the credit card account was closed by the lender.
This is far less damaging compared to a credit card company closing your account because of delinquent payments.
Generally, you can expect these effects on your score:
Higher credit utilization. When you lose this card's credit limit, your total credit utilization will appear to be higher. Usually, this leads to a lower credit score. You can combat it by paying off debt balances.
Average age of accounts to decrease or not grow as fast. The age of the Toys R Us credit card account will still contribute to the average age of accounts but it won't continue to increase. If your credit report only has records of a couple credit lines, it may hurt your credit temporarily.
If you have a good credit score, you shouldn't be too worried about possible negative effects on your credit score, as they should only be temporary.
What to Do If the Card Account is Closed
If you plan to use your Toys R Us credit card until it is closed by Synchrony Bank, consider having another credit card ready to use as its replacement.
Credit card companies are not required to warn you that they are going to deactivate your card or close the account. In fact, they have up to 30 days to inform you that they even closed the account.
If the account is closed, check that your credit report accurately lists the credit card as "closed" or "closed at lender's request."
Check your credit report
Each year, thanks to the Fair Credit Reporting Act, consumers have a right to access a free credit report from each of the three major credit bureaus through AnnualCreditReport.com.
The three major credit bureaus in the U.S. are Experian, Equifax, and TransUnion.
You have a right to dispute any errors or discrepancies that you find on your credit report. This should be done as soon as possible by contacting the credit agencies online, by phone or by mail.
Refinance your debt
If you're carrying a balance on the card and foresee that you won't be able to pay off the entire balance soon, you may consider refinancing.
This will be especially helpful if you have a high APR. By refinancing at a lower APR, you could end up saving a good amount of money on interest payments.
Consider a personal loan with a lower APR that your credit card APR
Redeem Rewards Soon
With little notice, Toys R Us announced customers can no longer earn or use loyalty rewards. This came as a surprise since the company originally said that customers could use rewards points into mid-April.
Although points acquired on previous purchases might still appear on account statements, these points can no longer be redeemed.
Liquidation Sales
If you're looking to snag a bargain, act fast. Liquidation sales are expected to begin in stores by the end of March.
You might not be able to find the latest or most popular toy, but you'll probably get a good deal on any remaining inventory.
Sales and discount prices vary store to store so you might want to visit a few locations to find the best deal. You'll need to visit the store in person since liquidation sale prices will not be available online.
If you're looking to stack coupons on top of sale prices, think again. Toys R Us no longer accepts any coupons, including Geoffrey Birthday Club coupons.
If you're holding onto a gift card, including e-gift cards, you had until mid-April 2018 to use that card. That is, if stores are still open and the company continues to honor that date.
With no specific closing dates announced, stores are expected to close sooner if merchandise sells out.
Whether you make a full price purchase or find the deal of the century, all sales are now final. This includes items purchased through baby and gift registries.
Conclusion
More information and announcements are expected in the coming weeks. If the last month is any indication, dates and information can change at a moment's notice.
Toys R Us said they'll post a list of store closures on their website. At the time of publication, this list was not available.
Toys R Us advises customers in the U.S. who have any questions about products, warranties or rewards to contact the Customer Service Department at 1 (800) TOYSRUS or 1 (800) 869-7787 between the hours of 8 a.m. and 11 p.m. ET.