What You Can and Cannot Do With the Venmo Debit Card
Learn all the detail about the Venmo debit card, including how much it costs, daily limits, ATM access, and other features.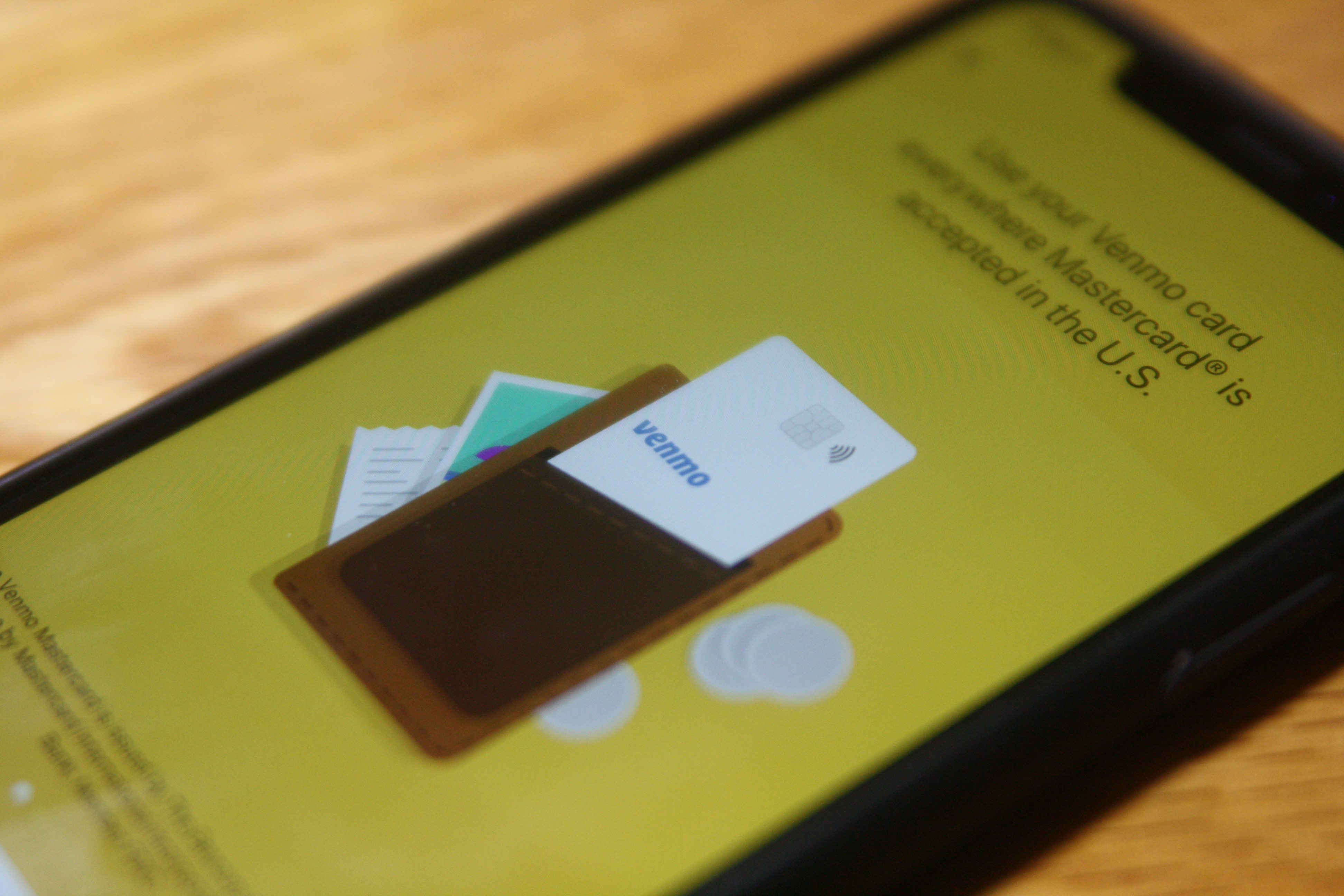 Venmo makes sending and receiving person to person payments easy.
You can split the check at dinner, pay your share of the rent or send your bestie cash for their birthday. All you need to get started with Venmo is an email address.
It's more than just a way to send money, however. You can also use Venmo to make purchases through mobile apps.
Using the app is a great way to go cashless. And now, the Venmo debit card makes shopping in-stores or online even easier.
Thinking of signing up for the Venmo debit card? There are a few things you need to know first.
We've got all the details on the Venmo debit card, including what you can and can't use it for, right here. Dive in to learn whether the Venmo debit card belongs in your wallet.
What Is the Venmo Debit Card?
The Venmo debit card is a debit card that operates on the Mastercard network. The card is linked directly to your Venmo account, the same way a traditional debit card is linked to your checking account.
The Venmo Mastercard is issued by The Bancorp Bank. According to Venmo, the card can be used anywhere Mastercard is accepted in the U.S.
What does the Venmo Mastercard cost?
There's no fee to apply for the Venmo debit card. There's no fee when you use it to make purchases either.
You may pay a fee for using your Venmo debit card at an ATM or through a bank teller to withdraw cash. The fee for ATM withdrawals is $2.50 per transaction. The fee climbs to $3 for over the counter withdrawals at a bank.
Keep in mind that the bank or ATM can also charge its own fees. So, hitting the ATM for quick cash could take a bite out of your Venmo balance if you're paying Venmo's fee, plus a fee to the bank.
There is one exception. There's no fee to withdraw money from your balance when you use a MoneyPass ATM. You can also get cash back at the register without Venmo charging a fee. Some retailers do, however, charge a fee to receive cash back.
What You Can Do With the Venmo Mastercard Debit Card
Aside from withdrawing cash, you can use your Venmo debit card to make purchases anywhere Mastercard is accepted in the U.S.
So if you need to buy groceries, you can use your Venmo debit card. If you're buying something online from Amazon, you can use your Venmo card. You can use it to book a hotel, buy gas or pay for just about anything.
One cool thing about the Venmo debit card is that it's equipped for contactless payments.
Look for the contactless symbol payment anywhere Mastercard is accepted. Just tap your card on the payment reader at checkout to pay.
Where can you make ATM withdrawals?
You can use your Venmo debit card to make cash withdrawals at ATMs nationwide. You can make cash withdrawals at ATMs that have the Mastercard, PULSE, Cirrus or MoneyPass acceptance marks.
You'll need to set up a PIN when you activate your debit card. This is the same pin you'll use for ATM withdrawals.
Again, you'll pay a $2.50 domestic ATM withdrawal fee, unless you're withdrawing money at a MoneyPass ATM. And there is a daily limit on how much you can withdraw.
Your daily withdrawal limit is capped at $400. That's pretty generous though, considering that some banks cap daily withdrawals at $300.
Venmo purchase amount limits
In addition to the daily withdrawal cap, Venmo also limits how much you can spend on purchases.
No single purchase with your Venmo card can exceed $3,000. And on a weekly basis, you can't make more than $4,999.99 in purchases with your Venmo debit card.
Reloading the Venmo debit card
The Venmo debit card is essentially a prepaid card. You have to add money to it regularly to be able to make purchases or cash withdrawals.
When you sign up for the card, you can choose a bank account as your funding source for reloads. The money for purchases actually comes out of your Venmo balance, but you'll need a bank account for reloads in case your balance is too low to complete a transaction.
Here's how that works. Say you want to make a purchase but you don't have enough in your Venmo balance to pay in full. The reload feature automatically adds money to your Venmo account in $10 increments to cover the purchase amount.
The one thing you have to watch out for is making sure you don't overdraw your bank account to top up your Venmo account. If that happens, you could get hit with overdraft or non-sufficient funds fees.
You can turn the reload feature off at any time. But, if you do that, you won't be able to make purchases with your Venmo card that your Venmo balance can't cover.
Venmo doesn't charge you any fees for reloads. That's a nice perk since most prepaid debit cards tack on some kind of fee to add money to your balance.
Cash withdrawals -- made at the ATM, over the counter or at the checkout -- aren't covered by the reload feature. Those come straight out of your Venmo balance. Again, the $400 daily withdrawal limit applies to all those transactions.
Can you split or share purchases with the Venmo debit card?
The Venmo app is based around the concept of sharing and that carries over to the Venmo debit card.
After you make a purchase with your Venmo card, you have the option to split or share it. You just open the Venmo app, choose the purchase and share it with the person you want to split it with.
So if you're splitting the cost of your parent's anniversary gift with your siblings, you can pay for it, then divvy it up after the fact.
Protecting your Venmo debit card against unauthorized purchases
If someone steals your Venmo debit card information and uses it to make a purchase, there are a couple of things you can do.
First, you'll need to disable your card in the app or by calling Venmo customer service. You'll want to do that as soon as possible if you suspect your card's been compromised.
Mastercard's zero liability rule applies to Venmo debit cards in most cases, meaning you're not responsible for fraudulent transactions. Venmo also has liability protections in place.
If you Mastercard's zero liability policy doesn't cover you for any reason, your liability can be limited to $50 by Venmo, as long as you notify Venmo of an unauthorized transaction within two business days.
If you notify Venmo after the two-business day window closes, you could be liable for up to $500 in unauthorized transaction losses.
You can also disable your card any time if it gets lost. And if you find it again, you can enable it again, all through the Venmo app.
Is There Anything You Can't Do With the Venmo Debit Card?
Actually, yes. There are two things you can't do and they're kind of a big deal.
The first thing is that you can't use your Venmo Mastercard debit card for international transactions.
So if you're traveling overseas, you'll need to swap out your Venmo debit card for your regular bank debit card or a credit card.
The Venmo card cannot be used to make purchases through international merchants online either. It doesn't matter if you're making the purchase from the U.S.; you'll still have to use another debit or credit card.
The other thing the Venmo debit card can't do is replace your checking account. There are certain features you might need with a checking account that Venmo can't deliver.
For example, those include:
Direct deposits for your paychecks
In-person cash deposits
Wire transfers
Online bill pay services
Check-writing abilities
Cashier's and certified checks
Those are all things you can do with a checking account and they're all pretty essential for managing your money.
Plus, you'll still need a checking account to reload your Venmo balance. The best way to look at the Venmo debit card is as a complement to your checking account, not a substitute for one.
Conclusion: Should You Get the Venmo Debit Card?
The Venmo debit card offers a convenient way to pay. If you're already using Venmo to send money or split payments, applying for the debit card might seem like a no-brainer.
But again, you can't swap the Venmo debit card out for your checking account completely. You'll still need a bank account to make reloads, pay bills and set up direct deposits.
Also, be sure to pay attention to where you're using your Venmo card for withdrawing cash. You don't want to shrink your balance by paying excessive ATM fees.
And remember that if you're heading overseas, you'll need to pack another debit or credit card to use.