How to Get Health Insurance If You Lose Your Job
Learn how to get health insurance if you happen to lose your job unexpectedly, including different ways you can pay out-of-pocket for coverage.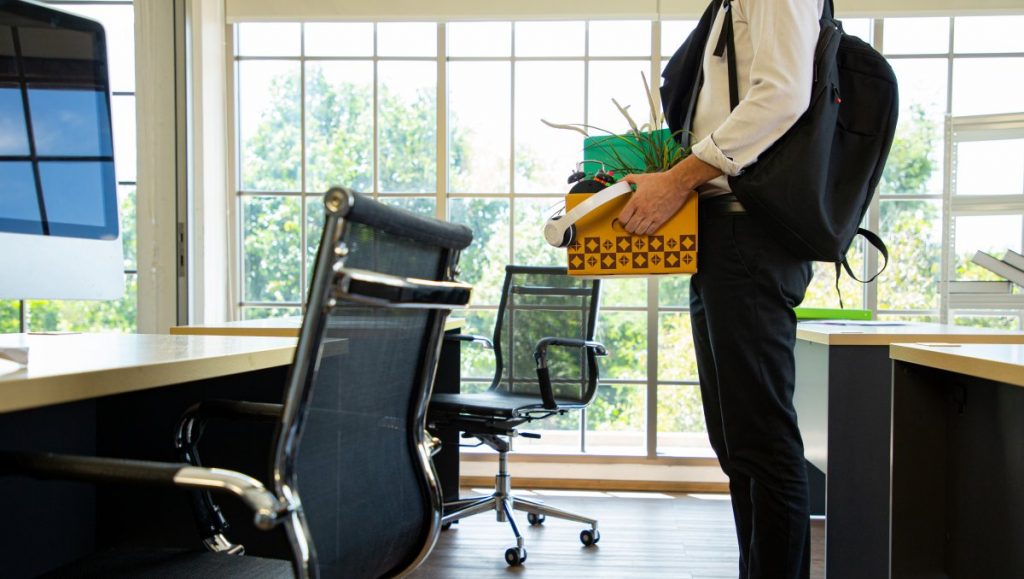 Job-based coverage is one of the main ways people get health insurance in the United States.
Whether you quit, got fired or laid off, leaving your employer likely means you'll be losing your job-based health insurance coverage.
Unfortunately, getting health insurance when you're unemployed isn't intuitive.
It's understandable:
Unless you've researched it before, you may have no clue where to look.
Here are some of the health insurance options you may have as an unemployed person.
Enrollment Periods
Before looking at your healthcare coverage options, be wary of enrollment periods.
Generally, you can only sign up for health insurance during an open enrollment period. 
That said:
Losing health coverage is a qualifying life event. 
These events may qualify you for a special enrollment period where you can sign up for health insurance outside of open enrollment. 
Special enrollment periods typically last 60 days before or 60 days after the event. That means you must move quickly to make sure you can get health insurance coverage.
1. Consider Joining Your Spouse's Plan
If you're married, you may have a unique option to get health insurance coverage.
You may be able to join your spouse's workplace health insurance plan. 
For this to work, you normally have to lose your coverage through your workplace. This may also work if you have another type of qualifying life event. 
As long as you qualify for a special enrollment period, have your spouse contact their human resources department.
Human resources should help figure out if you qualify for the special enrollment period. If you do, and their insurance allows you to join, this may be an option for you.
Now:
Before you automatically jump on your spouse's workplace health insurance plan, run the numbers. 
Many employers don't subsidize a spouse or child's health insurance costs. This could result in sticker shock. 
Health insurance is a lot more expensive than most people realize.
In some cases, other options may be more cost-effective if you qualify for them.
2. COBRA
COBRA, which technically stands for Consolidated Omnibus Budget Reconciliation Act, gives you the ability to keep your workplace insurance in some instances.
Your employer must be subject to COBRA for this to work.
In general, your employer must have a group health insurance plan and have 20 or more employees for this requirement to kick in. 
If you qualify for COBRA coverage, you may have the option to keep the same insurance plan. 
In certain cases, you can keep this coverage for up to 18 months.
The downside:
Most likely, you'll have to pay the full cost.
Your employer is no longer covering any portion of the premiums. 
You should receive an election notice, giving you the option to elect COBRA coverage, within 14 days of the plan being notified of your qualifying event. 
Employers have 30 days to notify the plan, though. That means there could be a long lag between when you are no longer employed to when you receive information about COBRA coverage.
After you receive this, you have 60 days to decide if you want to accept COBRA coverage.
3. Health Insurance Marketplace Coverage
Depending on where you live, you either have a state or federally run health insurance marketplace.
The federal marketplace is Healthcare.gov.
The marketplace provides a consolidated option to get qualifying healthcare coverage based on the Affordable Care Act (ACA) requirements.
When you're looking at health insurance options, you'll be asked about who will have insurance. 
You'll also be asked for your annual income.
If your yearly income is low enough, you may qualify for a tax credit to help offset the cost of the health insurance plans.
Just note:
These health plans can be expensive. Some plans may cost a family over $1,000 per month.
4. Non-Marketplace Coverage
You don't have to get your health insurance through the marketplace. 
Instead, you can get insurance off-market.
Getting a plan off-market may mean it may not meet the Affordable Care Act requirements.
You could choose to get a short-term health insurance plan. These plans are not the same as major medical insurance. 
They're designed to be temporary in nature.
So:
These plans are generally cheaper but offer less coverage at the same time.
You're also not guaranteed to get approved for a short-term health insurance plan. Pre-existing conditions can result in denial or non-coverage for the conditions.
Make sure you fully understand what coverage you'll receive before signing up for one of these plans. 
5. Medicare
If you're 65 or older and lose your job, Medicare is the option you'll likely choose.
Young people with disabilities or those with end-stage renal disease may also qualify.
You get hospital insurance, called Part A, as long as you're 65 or older and you've paid Medicare taxes for at least ten years.
Part B coverage, called Medicare Insurance, requires you to pay premiums. You'll also have to pay for Prescription Drug Coverage, Part D, if you want it.
6. Medicaid
Medicaid may be an affordable option for you or your family. 
According to Medicaid.gov, it is health coverage for low-income adults, children, pregnant women, elderly adults and certain people with disabilities. It currently covers 65.6 million people.
Medicaid is funded both federally and through your state. For this reason, eligibility requirements vary from state to state.
Check with your state to find out if you qualify for Medicaid. If you do, it may be a low-cost option to get health insurance coverage.
Children's Health Insurance Program (CHIP)
In some cases, your income may be too high for Medicaid. You may not be able to afford health insurance for your family, though.
The Children's Health Insurance Program (CHIP) was started in 1997 to help combat this problem. 
In particular, this program could offer your children health insurance, even if you make too much money for Medicaid.
However, it will not provide coverage for you or your spouse. Still, it's nice to have at least your children covered. 
Check with your state to see if your income is too high to qualify for Medicaid but still low enough to qualify your children for CHIP.
How to Compare Your Options
When comparing your insurance options, you'll have to do a bit of math. 
In general, it makes sense to pick the health insurance option that will result in the lowest out of pocket costs for you overall.
This includes your premiums, co-pays, co-insurance and any other costs you'll have to pay.
In order to do this, you'll have to guess what costs you'll have during the health insurance plan period.
Once you have your estimated services list, calculate how much each plan will cost you in total.
Keep in mind:
You may need services other than what you plan for.
Make sure to see if your budget can handle the plan you choose during a major emergency, too.
Based on what you find, choose the plan that makes the most sense for you.
What Happens to My Dependents on My Old Health Insurance?
In many cases, dependents up to age 26 can remain on your health insurance coverage. 
But what happens when you lose that coverage?
Unfortunately, your dependents lose coverage, too.
Your options will depend on the option you choose to get health insurance moving forward. 
Some policies may allow you to add a dependent up to age 26. Others, such as getting Medicare, will not.
When your dependents lose coverage, it should qualify as a qualifying life event. 
This should allow your dependents an opportunity to take advantage of other health insurance options they have. They can do so through their own special enrollment period.
They may be able to get coverage through their current employer. If not, they can evaluate options much like you are and as listed above.
Ways You Can Lower Your Healthcare Costs
You can lower your healthcare costs in many ways. 
Know your needs
First, pick the best health insurance plan you can afford based on your needs.
Remember, you're looking for the lowest total cost including all expenses.
Compare prices for healthcare services
Next, price shop for services that could be expensive, especially if you'll owe co-insurance.
The cost at one provider can be drastically higher than choosing a different provider.
Use medical services appropriately
Finally, use the correct medical services based on your needs.
Don't go to the emergency room when an urgent care visit can solve your problem.
Get Help Finding the Best Health Insurance
Finding health insurance may be something you can do on your own.
If you're struggling to find coverage or need help picking the best plan, consider talking to a professional.
Health insurance agents can help you navigate the complex health insurance options you may have. They can even help you apply for coverage.
Importantly:
Make sure you understand how they're compensated, though.
You'll want to make sure the advice you receive isn't because it provides the agent with the biggest commission.
Don't forget, getting health insurance as an unemployed person may mean you have a limited time to get coverage.
Take action as soon as possible.