Can You Save Money By Renting Luxury Goods vs. Buying Them?
Find out how you can save money by renting luxury goods and items instead of paying full price. And, find out which companies offer rentals of luxury goods.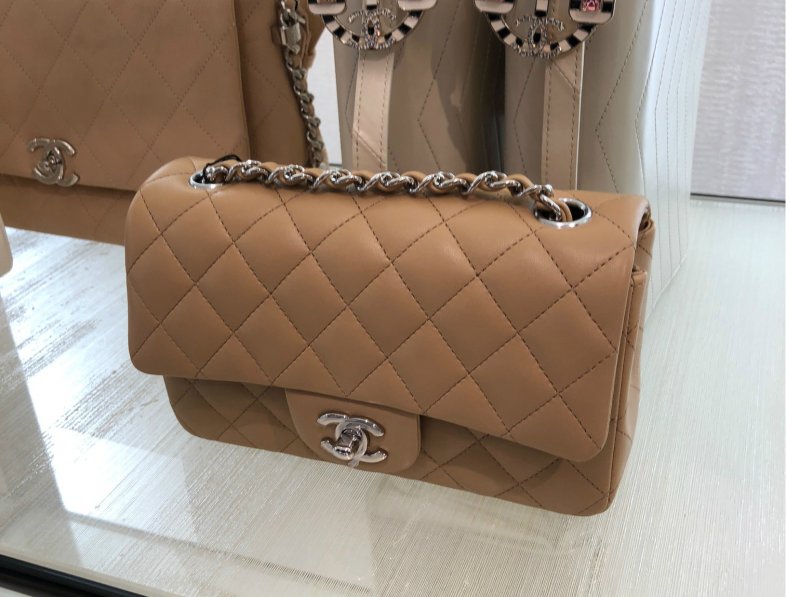 If you've ever wanted to enjoy a baller's lifestyle on a pauper's budget, then renting luxury items might be just the thing for you.
You can rent luxury goods for a fraction of the retail price that these high-priced items command.
It could be for a big event or even for a few days or weeks at a time.
What's more:
There is an increasing number of online platforms and apps where you rent can a growing number of luxury items for temporary use.
If you are in the market to rent any luxury goods, here's what you should know before you go forward.
The Good and Bad of Renting Luxury
Before you dive in and rent your first fancy dress or sports car, you should weigh out the pros and cons of renting luxury items.
This way, you can make an informed decision based on your needs.
Pros and Cons of Renting Luxury Items
Pros
Cons

Get the "luxe" experience for a fraction of the retail price
Get access to items that are unique and exotic
Use the rental as a way to "test drive" a luxury item before you purchase it
Items can be new or nearly new showing little wear or tear
Avoid costs like purchase price, depreciation, maintenance, security and insurance

You could be responsible for replacing an expensive item that is lost, stolen or damaged
You may have to pay for additional insurance
The rental price, while less than the purchase price, can still be high for temporary use
Learning curve when it comes to using, operating or handling your luxury item
What Type of Luxury Items and Goods Can Be Rented?
The good news:
The list of luxury items that you can rent is getting longer and longer each day.
You can rent everything from houses, to exotic cars, clothing and even jewelry.
Luxury Homes
You'd be surprised at the number of celebrities and multi-millionaires who are letting out their fancy digs on Airbnb and similar platforms.
These platforms usually have a number of luxury apartments, beach homes, mansions, and other high-end housing options.
You can rent these accommodations and pay a daily, weekly or monthly rate. They can be used for both housing and special events.
To find the high-end rentals, on a platform like Airbnb, for example, you can adjust the price filter according to your luxury budget.
Another option would be to set filters with luxury amenities like, say, a saltwater pool or a screening room. From here, you'll be able to explore listings that meet your criteria for luxury and more.
In terms of additional costs, you may incur a larger cleaning fee or have to pay a security deposit for a luxury home rental.
Airbnb does offer lessors on the platform a Host Guarantee which offers up to $1 million of property damage protection.
Hopefully, you don't plan or trashing your luxury home rental but just rest-assured that Airbnb covers the host in the case of any damage you might cause to your rental.
Airbnb isn't the only place you can find luxury housing for rent.
You can also check on the following platforms:
VRBO
Homeaway
One Fine Stay
Luxury Retreats
Villas of Distinction
BoutiqueHomes
Dream Exotic Rentals
Time and Place
Clothing
Being able to sport expensive threads for a fancy occasion (like a party or photoshoot) can come in handy — especially if you don't want to pay full price for those items.
Thankfully:
There are plenty of websites and apps where you can rent name-brand, designer clothing and for a fraction of the original retail cost.
So, just how much can you save renting designer brands instead of purchasing them?
For example, you can borrow this Naeem Khan floral gown for $800 for four days instead of buying it at the full retail price of $5,390. You can also nab this knit leather jacket for four days for just $510 instead of dropping $2,995 on it.
Companies like Rent the Runway have capitalized on the designer rental trend and offer a couple of options for those who want to borrow their way to a stylish wardrobe.
Designer Share is a new platform coming to the clothing scene and allows individuals to rent high-end clothing from other individuals. Think of it as the Airbnb of clothing rental.
If you don't think you'll need to rent items very frequently you can rent items one piece at a time.
You can also sign up for a monthly membership that gives you access to a set number of pieces at a time.
Be sure to check the fine print for extra charges like late fees or costs related to lost, stolen or damaged items.
If you are not sure you can properly care for and protect this designer clothing, you could end up paying much more than you anticipated for your rental — even full the retail price of the item you are renting!
If you want more options for clothing rental here are similar sites:
Le Tote
Style Lend
Gwynnie Bee
Vow to be Chic
Accessories, Jewelry, and Handbags
Once you find the perfect designer outfit, you'll undoubtedly want to accessorize on the same level of luxury.
If you are looking to rent accessories, many of your designer clothing rental platforms and stores will offer accessories for rent, too.
However, there are some platforms that specialize in certain accessories.
For example, Bag, Borrow or Steal focuses solely on handbags while Clerkenwell Watch Co only rents out luxury watches.
Sites like Haute Vault, will rent high-end designer jewelry pieces on a monthly or weekly basis and also has a selection of designer watches to choose from.
As with clothing rental, you'll want to read the terms and conditions of rental thoroughly before choosing this option.
Any missteps in storage, shipping or general care could mean you are 100% responsible for the cost of replacing the item.
Furniture
Typically, the furniture rental market is reserved for staging homes for real estate sales or event rentals.
However:
As the luxury home rental market grows, so does the need for luxury furnishings.
If you are looking for unique, high-end furnishings fit for a high-end space, then furniture rental could be a more affordable option than buying a couple dozen pieces or more.
At designer prices, you could easily shell out hundreds of thousands of dollars to furnish a luxury rental home.
Furniture rental can also be an option if you'd like to swap out furniture for a space frequently to keep it fresh and up to date with the latest trends in interior design.
While there doesn't seem to be a national competitor that dominates this consumer product segment, a quick online search that includes the closest metropolitan area should turn up nearby options.
If you don't find any suitable furniture rental options nearny, consider contact luxury furniture manufacturers or showrooms for furniture rental options.
Even if rental options are not explicitly stated on the website, you might be able to work out a custom furniture rental deal with them.
They may accept it if they've got inventory they haven't been able to sell but would still like to profit on.
Cars
Renting an exotic car can be a great way to celebrate a special occasion like a wedding, prom or even a birthday.
Since cars lose their value pretty quickly, it might not be practical, even for the very wealthy among us, to spend cash on something like a $200,000 car.
Even though luxury cars can be expensive to buy, you'd be surprised at how reasonably priced a rental could be.
For example, you can rent a $400,000 Rolls Royce Drophead for as little as $2,250 per day.
Though you're getting a lot of car for a fraction of the manufacturer's suggested retail price (MSRP,) take note of additional charges you might incur with this type of rental:
Security deposit
Mileage beyond initial mileage limit
Fuel charges
Sales tax
Additional insurance  
Finally, you should know that you can rent an exotic car from companies that already offer car rentals like an Enterprise or Hertz.
Then, there are rental places that specialize in renting luxury cars only.
Of course, the sharing economy gives you the option to rent high-end rides from individuals on platforms like Turo or GetAround.
Bottom Line
Luxury items and goods are not necessities but they can be a reasonable want for specific situations like special events.
If you decide to flaunt luxury good via rental just be sure to read the fine print and understand the risks you take when you enter a rental agreement for high-end items.
After all:
If you end up shelling out tons of cash for fees or even worse, the entire cost of the item, you've really won't save any money in the end.
However, if you are confident that renting luxury items and good will definitely work for you, just be sure to make an informed, well-researched decision before borrowing luxury items and goods.