USDA Loans: Eligibility, Income Limits and Application Process
Learn about USDA loans that are available to low-income homebuyers who may not have enough for a down payment, including eligibility and requirements.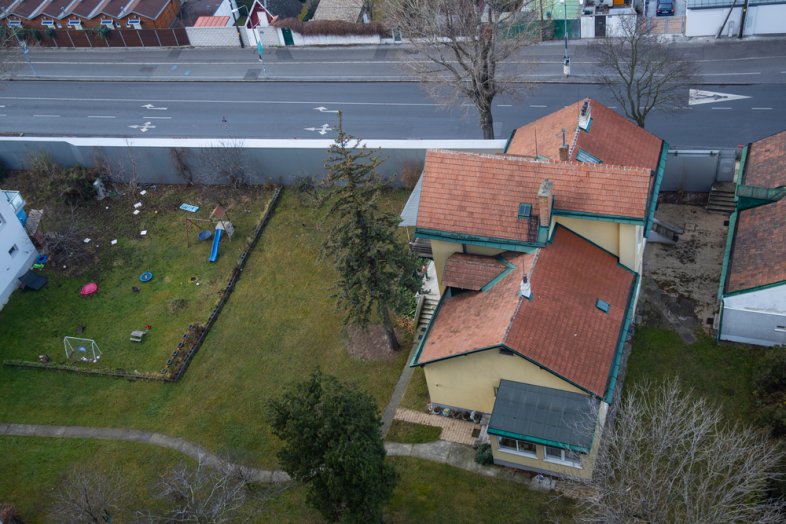 If you're thinking about buying a home, you can choose between several home loans.
Some people choose popular programs such as a conventional home loan or an FHA home loan.
But these aren't the only options available. Depending on the location of a property, you might be eligible for a USDA home loan.
What Are USDA loans?
USDA home loans are insured by the United States Department of Agriculture.
To be clear, though, the department doesn't issue loans.
They only insure the loans.
You'll need to apply with a USDA-approved mortgage lender for financing.
These home loans encourage homeownership in rural areas, and help low-to-moderate income families achieve their dream of homeownership. But this program isn't only for first-time homebuyers. 
You can qualify even if you've purchased a property before.
No down payment required
One attractive feature of a USDA loan is that they don't require a down payment. This is unlike many other mortgage programs. 
For example, FHA home loans require a minimum 3.5 percent down. Conventional loans require 3 percent to 5 percent down.
No private mortgage insurance
Also, USDA loans don't have private mortgage insurance (PMI). This is usually required when borrowers put down less than 20 percent.
However:
There is a one-time upfront fee equal to about 1 percent of the loan amount, which you can wrap into your closing costs.
There's also an annual fee financed into the monthly payment.
But while USDA loans are an option for most people, not everyone—or every property—qualifies.
Here's what you need to know to determine whether this is a suitable program for you.
Qualifications and Eligibility Requirements
Like any loan program, you must meet specific requirements and guidelines to qualify for a USDA loan.
This includes meeting:
minimum credit requirements
income requirements
location requirements
property requirements
You'll also need to meet general requirements.
For example, you must be at least 18 years old to get a USDA loan, and either a U.S. citizen or a permanent residence. 
Other requirements include:
Credit requirements
You don't need perfect credit when buying a house—although a higher credit score can help you qualify for the best rates.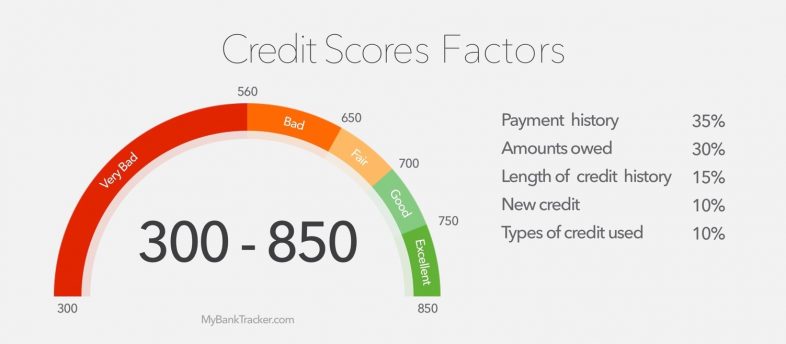 Credit requirements vary from loan program to loan program.
For example, conventional loans require a minimum credit score of 620, whereas you can get an FHA home loan with a credit score as low as 500 to 580.
Now:
With a USDA home loan, there's no minimum credit score requirement.
But, each bank or mortgage company may set their own minimum credit requirement. Some banks might approve an applicant with a credit score of at least 640, yet another bank allows a credit score as low as 620.
If you've filed bankruptcy in the past, you can qualify for a USDA loan three years after a chapter 7, and one year after a chapter 13.
Upon submission of your application, the lender will pull your credit history and review your credit score.
They'll confirm a history of responsible credit use, demonstrated by no late payments over the previous 12 months. 
Debt requirements
Your credit report also reveals how much you currently owe other creditors.
This helps the bank determine how much you can afford to spend on a house.
To qualify:
your debt-to-income ratio should (ideally) be no more than 41 percent.
Debt-to-income ratio is the percentage of your monthly gross income that goes toward minimum debt payments.
Sometimes, lenders will allow higher DTI ratios.
This requires compensating factors, though. 
Factors include an exceptional credit score or a sizable cash reserve after purchasing the home.
What's interesting:
You may even qualify without a credit history.
In this case, the bank can use your rental history, utility payments, and insurance payments to determine whether you qualify for a loan.
Income requirements
Qualifying for a USDA loan also requires stable, consistent income.
You need to provide your tax returns for the previous two years, as well as recent paycheck stubs. If you're self-employed, you may need to provide a year-to-date Profit and Loss statement.
Keep in mind:
These loans are designed for low-to-moderate-income families.
So the loan program has income restrictions, which vary depending on household size and location.
For the most part, though, your income cannot exceed 115 percent of the area's median household income.
For example, the maximum income for a four-member family might be $90,300, whereas the maximum income for a 5 to 8-member family might be $119,200.
Location requirements
An important feature of a USDA loan is that these loans encourage homeownership in rural areas. But this doesn't mean that you have to live in a secluded area. 
The truth is:
Many neighborhoods on the outskirts of suburban and metropolitan areas qualify as rural.
To learn whether a property meets the USDA's definition of rural, check the USDA property eligibility map.
Property requirements
The good news about a USDA loan is that you can use funds to build, purchase, or refinance a home.
But, the property must be certain requirements.
You can only use this loan to purchase a primary residence. It cannot be used to buy a vacation home or a second home. Additionally, you can't use funds to purchase an investment property. 
You can, however, use it to buy a manufactured or modular home, as well as a condo and townhouse. This program also allows the purchase of short sales and foreclosures.
Who Should Consider a USDA Loan?
But although anyone who meets the income, credit, and property requirements can apply for a USDA loan, these loans are a better match for certain types of borrowers. 
This is an ideal choice if you have enough income to afford a monthly payment, yet you don't have enough cash on hand for a down payment.
The ability to purchase with zero down can help you buy a property sooner rather than later.
This loan is also ideal if you have a lower credit score or haven't built a credit history, yet you have a history of timely payments within the recent past.
Tips for Getting a USDA Loan
If you're thinking about applying for a USDA loan for a new purchase or refinance, here are a few things to consider:
1. Check your credit
Always check your credit report and score before starting the mortgage process.
Negative errors on your credit report and fraudulent activity can decrease your score. You'll need to correct these items before completing a home loan application. 
Every consumer is entitled to one free credit report from each of the credit bureaus a year.
2. Don't quit your job
Since stable, consistent income is a requirement for a USDA loan approval, it's important that you stay with your present job until after closing.
Quitting your job or an employment change can delay or cancel the mortgage.
3. Compare interest rates
USDA mortgage loan rates are competitive, yet rates can vary from lender-to-lender. So shop around and compare rates and terms before choosing a lender. 
Ideally, you should get a rate quote from at least three different banks or mortgage companies.
4. Get pre-approved
After choosing a USDA-approved lender, the next step is to get pre-approved for a loan.
A pre-approval doesn't guarantee financing, but it does determine how much you can borrow. 
This is a thorough process, so you'll need to give your lender supporting documentation. This includes W-2s, tax returns, paystubs, and bank statements.
5. Use gift funds
Although you don't need a down payment, you're still responsible for closing costs with a USDA home loan. 
Closing costs are lender and third-party fees. They can include loan origination fees, attorney fees, title search fees, and other mortgage-related expenses. 
Another benefit of a USDA home loan is that you're allowed to use gift funds to pay your closing costs.
Speak with your lender, though. The bank may only accept gift funds from certain individuals, plus you'll need to provide a gift letter.
Final Word: Are There Alternatives?
But while a USDA home loan is an option if you're looking for a zero-down mortgage, it's not the only low-cost home loan alternative. 
If you're eligible, you might qualify for a VA home loan.
These are available to active-duty military, veterans, and their eligible spouses. This is an option if you find a property in a non-rural area.
Also, some mortgage lenders offer portfolio loans. These are loans they don't sell on the secondary market.
Therefore, these lenders can set their own guidelines with regard to down payments. These lenders might offer zero down home loans to well-qualified borrowers, in exchange for a higher mortgage rate.
A USDA mortgage might sound like a good fit, but it's still important to know all your loan options—so you can choose the best program for your situation.