TD Bank CD Rates 2023 Review
TD Bank is one of the nation's largest banks, with branches all along the East Coast. If you're planning to save in a CD, learn what TD Bank has to offer.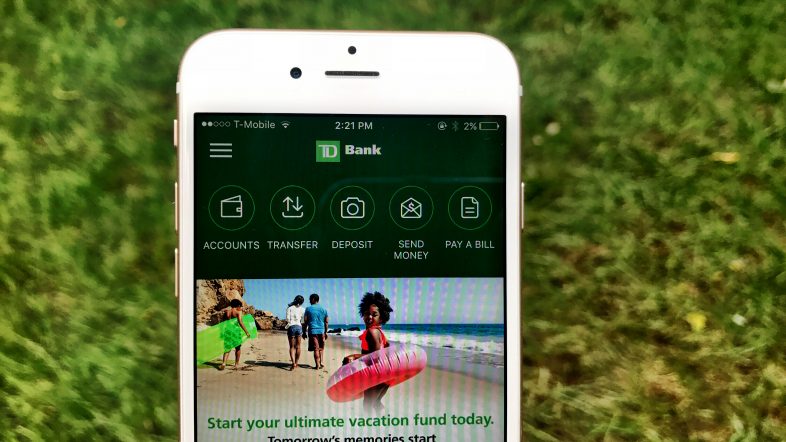 How do TD Bank CD rates compare to other banks?
Compared to other national banks, TD Bank CDs pay competitive rates.
Those rates look a little less appealing, however, when you compare them to online banks.
Online banks frequently have lower operating costs than brick-and-mortar banks.
That translates to fewer fees and better interest rates on deposit accounts for their customers.
The tradeoff is that online banks generally don't have branches.
So, essentially you're giving up a little convenience to earn more interest on your CDs or savings accounts.
Is There a Penalty for Withdrawing Money Early?
A CD is a type of time deposit.
When you add money to a CD, you're making an agreement with the bank to leave it there for a certain amount of time.
Once that time ends and the CD matures, you can withdraw your initial deposit, plus any interest earned.
Withdrawing money before the maturity date, however, can trigger an early withdrawal penalty.
At TD Bank, you forfeit some of the interest earned when you cash out a CD early. The amount of interest you give up depends on the length of the CD term.
TD Bank CD Early Withdrawal Penalties
| CD Term | Early Withdrawal Penalty |
| --- | --- |
| 7 - 89 days | All interest earned |
| 90 days to less than 1 year | 3 months of interest |
| 1 year to less than 2 years | 6 months of interest |
| 2 years to less than 3 years | 9 months of interest |
| 3 years to less than 4 years | 12 months of interest |
| 4 years to less than 5 years | 18 months of interest |
| 5 years or more | 24 months of interest |
No-penalty CD is available
A TD No-Catch CD is one way to get around the early withdrawal rule, assuming you wouldn't need to make more than one withdrawal per term. Setting up a CD ladder is another option.
When you ladder CDs, you open multiple CDs with different terms. The maturity dates would ideally be staggered, so you have money becoming available on a rolling basis.
That gives you some predictability in knowing when you can withdraw from a CD without a penalty.
Of course, you could avoid the penalty altogether by setting up an emergency fund in a high yield savings account instead.
Take a look at MyBankTracker's recommendations for the best online savings accounts.
Open a TD Bank CD Even With a Small Budget
To open a CD, you'll need something to save. Some banks expect you to bring $1,000 or $2,000 to the table to get started.
TD Bank takes some of the pressure off to make a big opening deposit. You can open a TD Bank CD with as little as $250.
That makes these CDs budget-friendly, especially if you want to set up a ladder with multiple CDs.
One thing to remember is that once a CD is opened, you can't add anything else to it.
Some banks do offer add-on CDs, which let you make additional deposits during the term but TD Bank doesn't offer that feature for its regular CDs.
Add to Your Retirement With an IRA CD Option
Saving for retirement is a major financial goal. If you're just getting started, you may not know where to put your money.
If you don't have a retirement plan at work, an individual retirement account or IRA is a solution.
IRAs offer tax advantages for savers.
Traditional IRAs allow for deductible contributions each year. Roth IRAs let you make tax-free withdrawals in retirement.
Typically, IRAs allow you to invest in mutual funds or bonds. An IRA CD, however, is a way to fund your retirement with CDs.
An IRA CD combines the tax features of IRAs with the safety of a CD. TD Bank gives you three ways to use CDs to work towards your retirement goals.
Both TD Choice and Step Rate CDs are available as IRA CDs. The $250 minimum deposit still applies if you choose the IRA CD option.
TD Bank also offers IRA Add-Vantage CDs with the same low opening deposit. None of TD Bank's CD or IRA CDs have a monthly maintenance fee.
With these CDs, you can add incremental deposits of $500 or more at any time during the CD term.
You just have to remember that there's an annual contribution limit on how much you can save in an IRA CD.
When Your CD Matures
All TD Bank CDs renew automatically at maturity. Generally, the CD would renew for the same term and at the same rate.
Promotional rate CDs would renew to the most similar term available for a Standard CD.
If you want to add more money to your CD, you'd need to do that during the 10-grace period following maturity.
But what if you don't want to renew your CD?
You could close your CD account and deposit the money into a TD Bank checking or savings account.
Or, you could transfer the money into a checking or savings account at a different bank.
Keeping an eye on your maturity dates is important if you're saving for a specific goal and you know when you'll need the money.
You don't want to have to pay an early withdrawal penalty if you can avoid it.
It's also a good idea to know when your CDs mature in case you find a better rate on a CD at a different bank.
That way, you can plan ahead to move your money into a new CD versus letting it renew automatically.
Can You Get a Better CD Rate With an Online Bank?
Saving with an online bank has its perks, including better rates on CDs.
If you're wondering how online banks fare against TD Bank, take a look at how these three CDs compare.
Synchrony Bank CDs
Synchrony Bank CDs feature significantly higher rates than what TD Bank offers. But, you'll need $2,000 to open a CD.
Terms range from three to 60 months. Rates are tiered according to the term length you choose and the amount you save.
The longer you save and the more you save, the higher the rate. Traditional and Roth IRA CDs are also available.
Goldman Bank USA CDs
Goldman Bank USA offers CD rates that are slightly higher than Synchrony Bank, with the benefit of a lower minimum deposit.
Instead of $2,000, you can open a CD with $500. Rates are tiered, based on the CD term length.
You can set up multiple CDs in a ladder, but an IRA CD isn't an option. Terms stretch from six months to six years.
Ally Bank CDs
Ally Bank CDs feature rates that are a bit lower than what Goldman Sachs Bank offers, but still much higher than TD Bank.
Term lengths range from three months to 60 months.Rates are tiered, based on both the amount you save and the term.
You can set up any Ally CD as an IRA CD if you're looking to add to your retirement savings.
Are TD Bank CDs a Good Choice for Savers?
TD Bank CDs offer security, with guaranteed rates of return. The IRA CD options are also attractive if you're wary of investing in the market.
When you consider how much interest you can earn, however, the online banks overshadow TD Bank.
If generating as much interest as possible is your goal, you'd probably do better to take a closer look at a CD from Synchrony Bank, Goldman Sachs Bank or Ally Bank instead.