Copper Account 2023 Review: Teen Banking With No Fees
Our review of the Copper account looks at how it may serve as a checking account alternative for teenagers who want a bank account with no fees.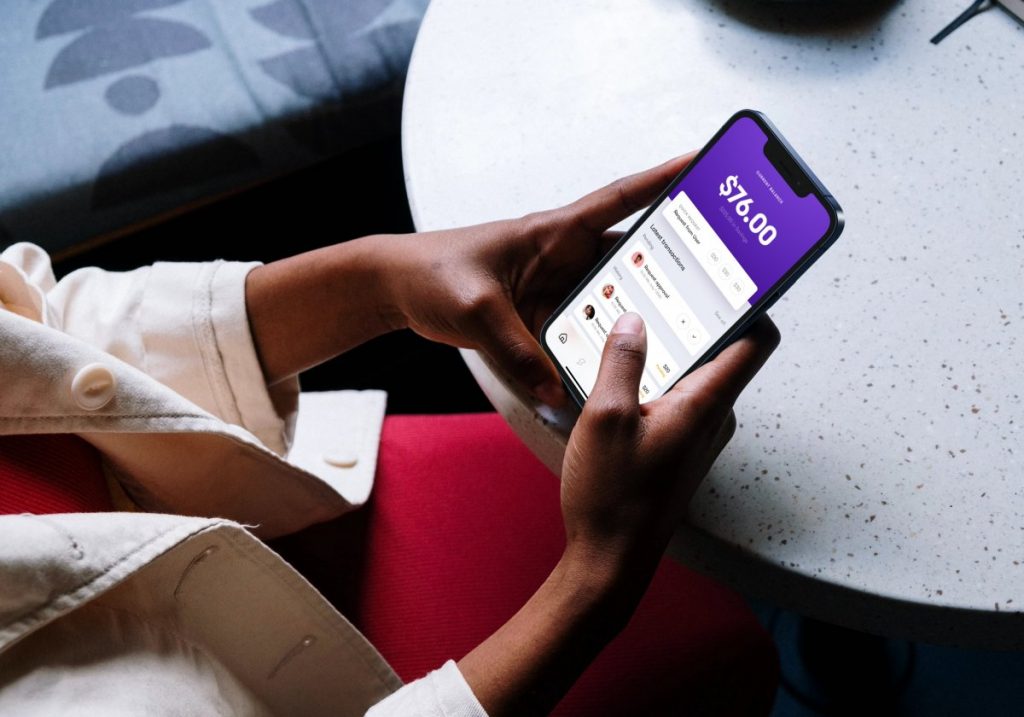 A bank account can be a useful tool for teaching kids about finance.
When teens have a bank account of their own, they can start developing good money habits. Copper offers banking built with teens in mind.
Copper is a banking app designed for teens that was created in April 2019.
Launched by co-founders Eddie Behringer and Stefan Berglund, Copper is not a bank, per se. But it is able to offer teen banking through SynapseFi, which is a partner of Evolve Bank & Trust.
Copper accounts come with a reloadable debit card for easy money management. Parents and teens only need a cellphone number to sign up.
If you've been looking for a banking option for your teen, Copper may be worth a look. Learn more about how it works in this detailed Copper Account review.
Banking for Teens With No Fees
Finding a fee-free checking account is challenging these days. Banks make money from fees, after all.
Copper offers banking for teens without the high fees.
Though not a traditional checking account, as Copper is not a bank, teens can spend and withdraw cash using a debit card. This virtual card can also be added to mobile wallets like Google Pay or Apple Pay.
Meanwhile, there are none of the standard account fees.
Funding the account
You may, however, pay a fee to reload money to your Copper debit card. A fee can apply for reloads made via a linked debit card at another bank or a Green Dot retailer.
Parents can transfer funds into a Copper wallet by linking a bank account or card. Bank account transfers are free, which is a plus.
Teens and parents can also link Copper accounts to Venmo, Cash App or PayPal accounts to reload cash. And cash can be added through direct deposit as well.
In terms how much you can add to your Copper card, there are limits:
$500 daily load limit into a Copper account for debit card funding or ACH
$2,000 monthly load limit into a Copper account for debit card funding or ACH
There's also a $2,000 daily spending limit.
Is Copper FDIC-Insured?
Yes, deposits at Copper are FDIC-insured. They're insured through Copper's partner, Evolve Bank & Trust.
It's a valid concern. Since Copper isn't a bank, you may be wondering if FDIC protection applies.
FDIC insurance covers deposits when a bank fails.
Deposits are covered up to a set limit. The standard limit is $250,000 per depositor, per account ownership type, per financial institution.
So that can give you and your teen some peace of mind about how safe their money is.
Access Funds at 55,000+ ATMs
The Copper Account is offered through the Copper app.
So there are no branches to visit. But teens do have access to a large ATM network.
You can withdraw cash at more than 55,000 Allpoint ATMs nationwide. There are no fees for withdrawals.
Teens can also use Allpoint ATMs to check their balances.
Compared to other online bank account options, Copper has a sizable ATM network. That can help to make up for the lack of branches.
Can You Earn Interest With a Copper Account?
Some bank accounts offer interest on deposits.
This is more common with savings accounts. But there are some checking accounts that pay interest.
Since Copper isn't a checking account or a savings account, you won't earn interest. There's no rewards program either.
But you can earn extra cash from referral fees. Copper will pay you $3 for each friend you refer who signs up for an account.
Learn Smart Money Management for Teens
Copper's mission is to help teens learn how to manage money.
The Copper debit card gives teens a way to spend and save. And parents can use it to help teens learn how to spend responsibly.
For example, say you pay your teen an allowance for doing chores around the house. You can load that money directly onto their Copper card.
From there, teens can decide how to spend it (or save it).
Boost financial literacy
Copper also helps with financial literacy and education through quizzes and "Cheat Codes".
Cheat Codes are bite-sized financial lessons that explain things like:
What banks are and what they do
How to make a budget
How stocks and investing work
What is interest and how is it calculated
The Copper Corner features articles for parents to help them teach teens better money management skills.
All of these financial education resources are included for free. And parents can remain hands-on through app controls that let you:
View transaction history
Set up notifications for purchases
Send and request funds between accounts
Automate recurring transfers (for like things like allowance deposits)
The app is designed to give kids freedom to spend while making sure parents are still hands-on.
What Fees Will You Pay?
When Copper says no fees, they mean no fees.
So again, there are no:
Account fees
Monthly maintenance fees
Overdraft fees
That's a plus compared to banks that charge some or all of these fees.
You're less likely to pay fees with an online bank or a mobile banking app. Copper helps teens hang on to more of their money by keeping fees low.
Remember that accessing cash at Allpoint ATMs is free. But if you withdraw money at an out-of-network ATM, that could trigger a third-party fee.
How Convenient Is the Copper Account?
The Copper Account is designed primarily for spending.
Teens can use the card to:
Make purchases online
Make purchases in-store anywhere that Mastercard is accepted
But teens can also withdraw money at Allpoint ATM locations. And if you're linking Copper to an app like Venmo, you can use it to send and receive person-to-person payments.
Teens won't have access to branches. For that, they'll need an account at a brick-and-mortar bank.
But if that's not an issue, they can easily manage their accounts through the Copper app.
Opening a Copper Account
Teens need to be 18 or older to open their own bank account.
To use Copper, teens under 18 can open an account with the help of a parent or guardian. Both need to have a cellphone number to create an account; landlines aren't accepted.
Parents can open a Copper account online or through the Copper app. Each parent Copper account can have up to five linked accounts for different children.
Each child's account shows up on the Copper parent account.
This makes it easy for parents to be able to deposit money or monitor transactions from teen accounts.
There's no minimum balance requirement to get started. But again, there are daily and monthly loading limits.
Copper Account vs. Other Teen Checking Account Options
Many traditional banks offer teen checking accounts. You can also find them at online banks.
So how does the Copper Account compare?
Overall, Copper is a low-cost option for teens. Traditional banks might offer more features but charge more fees.
Shopping around for teen banking options can help you find the right one.
Factors to consider
And as you check out different teen and student checking accounts, remember to weight these factors in the balance:
Monthly maintenance fees, if any
Minimum balance requirements, if any
How much you need to open an account
Any restrictions on who can open an account
Debit and ATM card availability
ATM locations and fees
Mobile and online banking access
Other fees, such as overdraft or returned item fees
Daily or monthly limits on deposits
Daily or monthly spending limits
Extra perks, like ATM fee rebates, debit card rewards or relationship discounts
Also, consider other teen banking options a bank might offer.
For example, you might want to get your teen set up with a savings account. Or you may want to open a college savings account to help them pay for school.
Traditional banks may offer more options than online or mobile banks. But consider what you'll pay in exchange for what you're getting.
Should You Open a Copper Account?
If you're a teen or you have a teen at home, a Copper Account could be a good fit.
These accounts give teens the freedom to spend, while keeping parents in the loop. And they can help teens learn the ins and outs of good money management.
Whether a Copper Account makes sense for your teen can depend on what you and they need.
If you want a simple way to give teens spending power with minimal fees, then Copper can do that. But if you want more than just a debit card option, you might want to check out teen banking options elsewhere.
Keep in mind that if your teen is under 18, they'll need you to help them get their Copper Account set up. But the process is fairly quick and easy compared to opening a traditional bank account.